Silver Sparkles And Fringe Made 2023 ACM Awards Red Carpet A Love Letter To Disco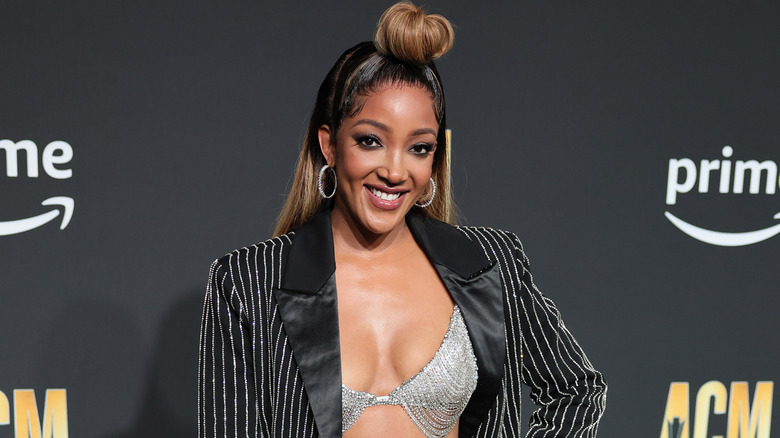 Theo Wargo/Getty Images
A country music awards show wouldn't be red carpet worthy without rhinestones and sparkles, especially when Dolly Parton is hosting. She once told Andy Warhol in Interview that her favorite kind of clothes were, "really tight and really sparkly. Never leave a rhinestone unturned." She further cemented her position when she released an album of her greatest hits in 2022, titling it "Diamonds & Rhinestones."
Several people shared Dolly's love of shiny, fashionable things while walking the red (actually black) carpet at the 2023 Academy of Country Music Awards on May 11. The singer served as co-host for the event, alongside Garth Brooks. 
While you might expect to see a few rhinestones catching the light here and there, the show's attendees took it one step further, stringing together a whole lot of tiny sparkles in the form of fabulous fringe. From a few accents to full skirts, the power of glittering wardrobe pieces was enough to rival a night boogeying under a mirrored disco ball.  
Dolly does it right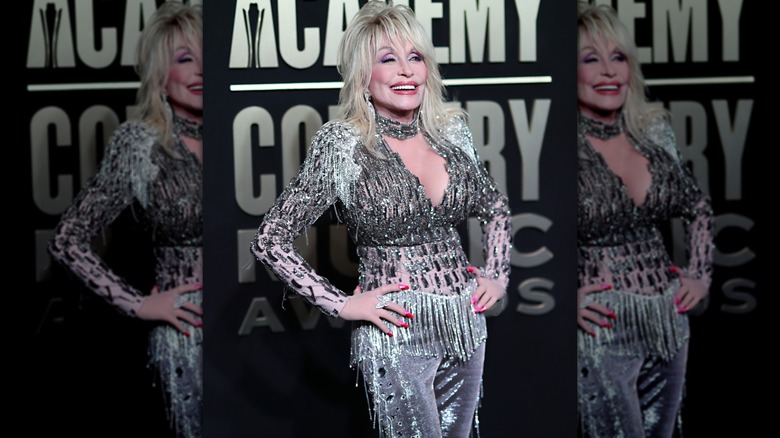 Omar Vega/Getty Images
Leading the parade of glittering fringe was the queen of rhinestones herself, Ms. Dolly Parton. To make sure she was on time to begin her hosting duties, she was one of the first stars to walk the carpet, and she did it in typical Dolly style — fluffy hair, figure-hugging silhouette, and lots of shine and sparkle. Her shoulders were adorned with draping fringe, while her tiny waist was accentuated with a row of rhinestone fringe.
It's a party with Priscilla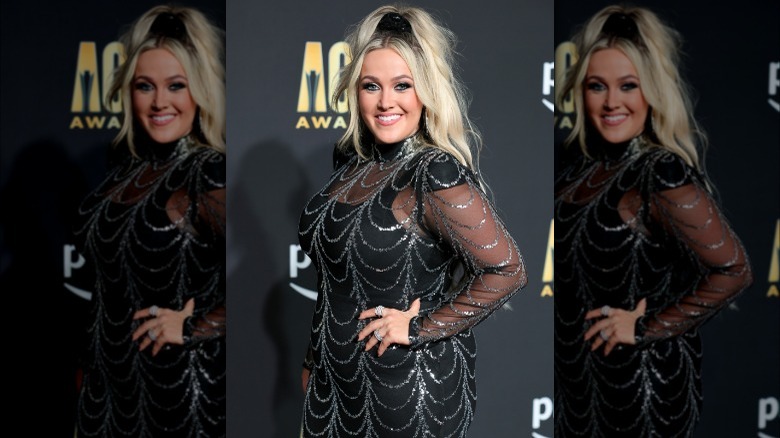 Theo Wargo/Getty Images
Singer Priscilla Block wore her partial pony up high, and her glittery fringe firmly sewn into place. With an album titled "Welcome to the Block Party," you know she's all about a good time, and that means not having to worry about your wardrobe once you hit the scene. In a black dress fitted with a sheer black overlay, shiny silver curves pop out in glittery fashion, looking a whole lot like perfectly draped fringe. 
Tanya tucks into fringe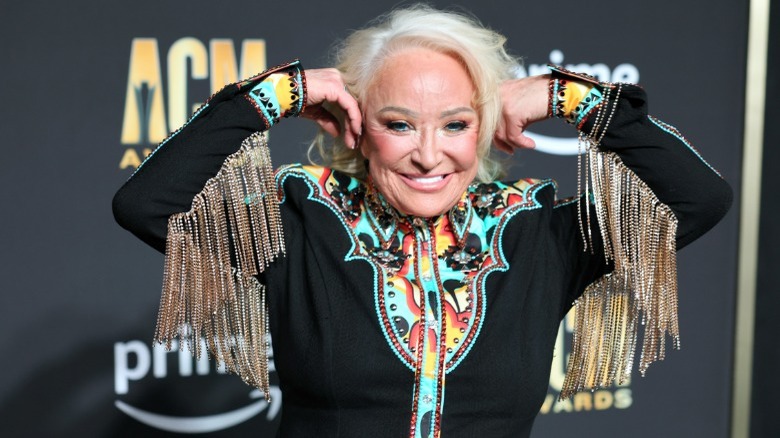 Theo Wargo/Getty Images
While "Delta Dawn" wore a faded rose from days gone by, Tanya Tucker got gussied up for the ACM Awards with a Southwestern flair. Recently inducted into the Country Music Hall of Fame, the star's legacy started long ago when she scored six number-one records before she turned 18. For her appearance on the red carpet, she donned a black shirt with a patterned yoke, and showed off her sparkling sleeve fringe while posing for the cameras.
Expect great things from Nicole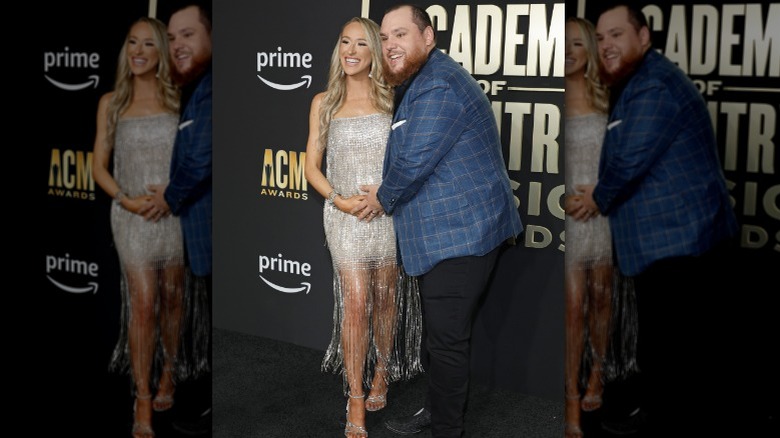 Jason Kempin/Getty Images
Making her baby-bump debut, Nicole Combs had to break out something super special in the wardrobe department. Husband Luke Combs was nominated for multiple awards this year, and surprised fans when he joined singer Ed Sheeran on stage for a duet rendition of "Life Goes On." He also surprised fans when he announced earlier this year via an Instagram post that the couple were expecting baby number two. Taking the glitter fringe trend all the way down, Nicole's skirt is comprised solely of strappy sparkles.
Oh Mickey you're so fine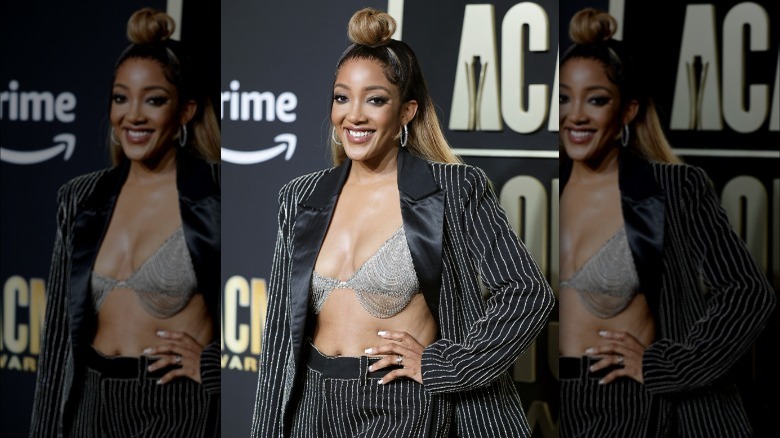 Jason Kempin/Getty Images
What does one wear under a pantsuit striped with glitter? A rhinestone fringe bra, of course. Singer Mickey Guyton skipped the shirt for her time at the ACM awards, and opted instead for a lingerie-inspired top. Rows of fringe lined the cleavage-baring triangles, draping downward in curves to give the "Better Than You Left Me" songstress a dripping-with-diamonds vibe. It's no wonder she was tapped to host the show in 2021 with Keith Urban — she's a pro at the sparkling thing.