Meghan McCain Claims Donald Trump's CNN Town Hall Will Have A Surprising 2024 Outcome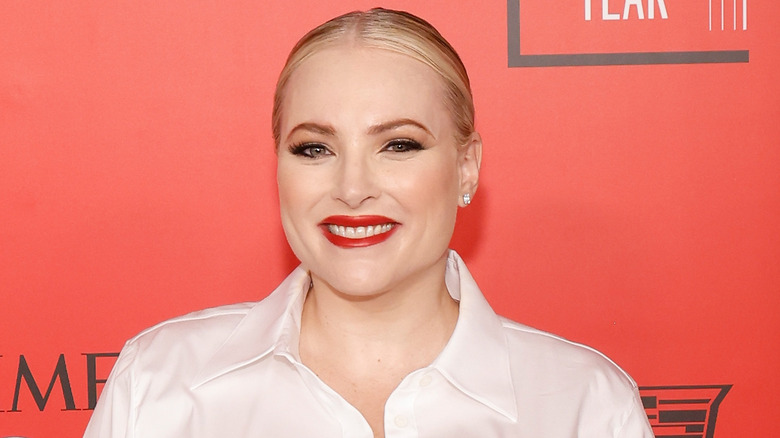 Taylor Hill/Getty Images
Once again commanding the spotlight — a home he enjoys almost as much as Mar-a-Lago — Donald Trump held a triumphant town hall on CNN on May 10. The hour-long session aimed to position the former president as a viable contender for the 2024 Republican presidential ticket. It featured an audience made up of his supporters, who reacted to every wild Trump statement approvingly. Among his all-too-familiar assertions were that the 2020 election was rigged, January 6 was "a beautiful day," and that then-House Speaker Nancy Pelosi was to blame for not calling in the National Guard (via CNN). 
Trump even claimed credit for overturning Roe v. Wade and denied any wrongdoing in keeping classified documents in his Florida home. When interviewer Kaitlan Collins tried to bring up that he had just been found guilty of battery and defamation against writer E. Jean Carroll, Trump responded with denials and mocking. Calling Carroll "a whack job," he denied ever knowing her and called the author's morals into question for engaging in "hanky-panky" in a department store dressing room while the audience laughed along. 
One person who definitely wasn't laughing, however, was Meghan McCain. The former co-host of "The View" is also the daughter of the late Sen. John McCain and no fan of Trump (he publicly expressed his dislike of the senator and blasted his reputation as a Vietnam War hero). In an essay for the Daily Mail, she warned readers that despite appearances, the town hall was actually bad news for Republicans.
Could Trump's CNN victory turn into a defeat?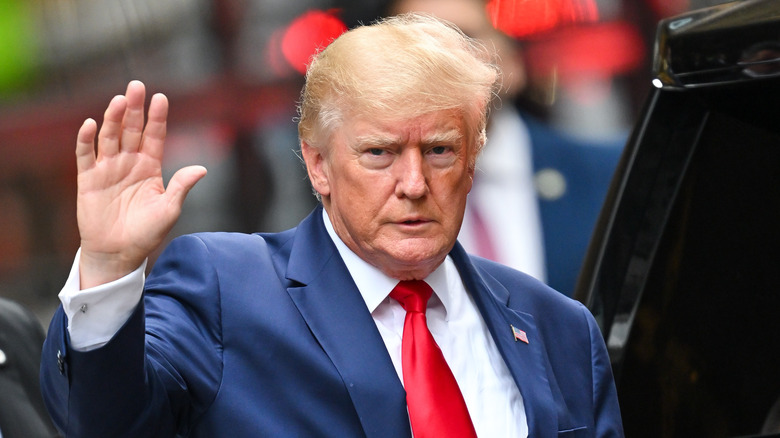 James Devaney/Getty Images
Meghan McCain made no secret of her scorn toward former President Donald Trump in her Daily Mail op-ed. She wrote that "the bad orange man [was] in his element" during the CNN town hall, despite being "completely unmoored from the truth." McCain added that Trump took total control of the session, shouting down interviewer Kaitlan Collins and only losing composure briefly (he couldn't reasonably explain why it took so long for him to order the January 6 insurrectionists to back off).
Still, McCain asserted, this doesn't necessarily signal victory in 2024. Just the opposite, in fact. McCain pointed out the former president's dismal record of backing Republican candidates who went on to lose their elections. His "utterly shameless" misogynistic attitude won't go over well with the suburban moms whose vote he hopes to get either. Then there's Trump's proposal to eliminate mail-in ballots and restrict the election process to just one day. This, McCain explained, would automatically eliminate more than 10 million potential votes for him. 
"Trump may win the nomination, but he will lose the general election," she wrote. "By Thursday morning, CNN was feeling the heat — but liberals should be thanking them." Trump is unbothered by McCain's prediction. As he asserted on Truth Social: "People are criticizing CNN for giving me a Forum to tell the TRUTH. I believe it was a very smart thing that they did, with Sky High Ratings that they haven't seen for a long time," (via Twitter).