Thomas' Obsession With Hope On The Bold And The Beautiful Explained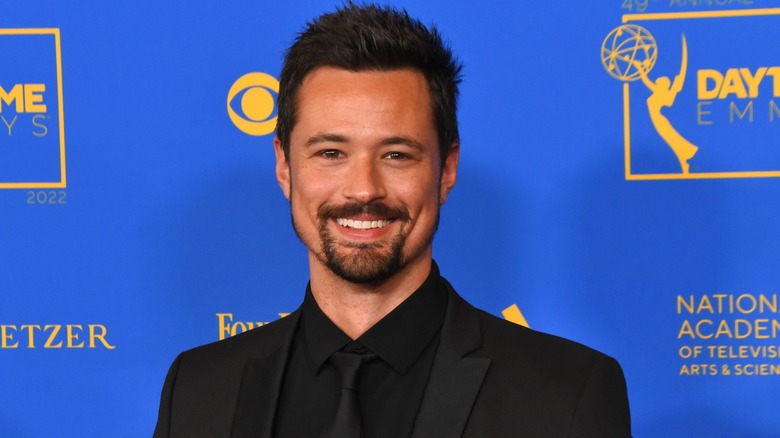 Michael Mattes/Shutterstock
"The Bold and the Beautiful" has had no shortage of toxic relationships over its nearly four-decade run. However, one of the most uncomfortable and chaotic has to be the twisted connection between Thomas Forrester (Matthew Atkinson) and Hope Logan (Annika Noelle). Although there have been times when the feelings were seemingly reciprocated by Hope, the majority of the time, it's completely one-sided. Being grossly enamored with Hope has cost Thomas everything in his life on more than one occasion, but he can't seem to help himself from slipping back into his old ways. 
After returning to Los Angeles following the death of Caroline Spencer (Linsey Godfrey), Thomas sought out Hope as a surrogate mother to his son. Creating a nuclear family with her became Thomas' sole focus, and he used his son, Douglas Forrester (Henry Samari), in every way possible to accomplish that. There was nothing too deplorable for Thomas to add to his arsenal, including running Emma Barber (Nia Sioux) off the road.
Thomas wanted to keep Hope all to himself and his fantasy intact to the extent that he even shockingly let Hope believe Baby Beth was dead. Allowing Hope to grieve for a child she supposedly lost was in his best interests, so she'd drift further away from Liam Spencer (Scott Clifton). By driving them apart, the door was wide open for her to marry Thomas instead, putting the final touches on his villainous vision.  
Thomas amped up the creep factor after the big Beth reveal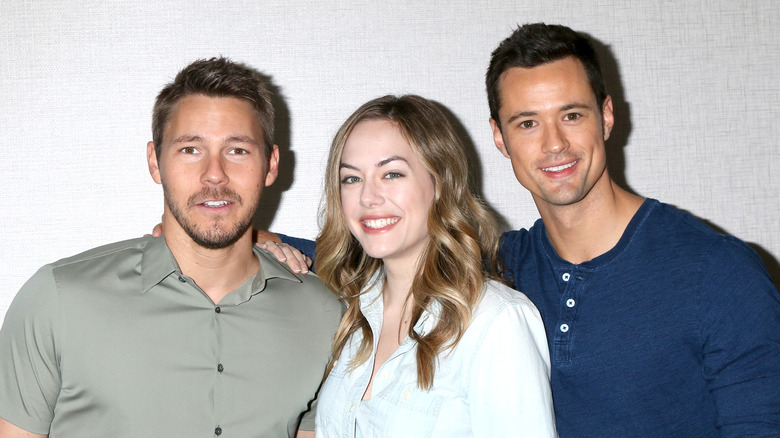 Kathy Hutchins/Shutterstock
Thomas Forrester successfully got Hope Logan to marry him, but she was finished with the marriage after Liam learned Baby Beth was Baby Phoebe. She couldn't stomach the sight of him after discovering he'd withheld the information about her daughter being alive. However, Thomas wasn't the type to sit tight and give up so easily. At every turn, he attempted to sway Hope back away from Liam, but the introduction of a new Forrester Creations mannequin was a game-changer. 
Designed for the Hope For The Future fashion line, it bore an eerie resemblance to Hope. In fact, it was an exact doppelganger, and while the mannequin was supposed to be discarded, Thomas had something else in mind for the lookalike. At first, all Thomas did was talk to the mannequin, using it as a surrogate for Hope. Slowly, things progressed into far darker territory, and the mannequin began speaking back to Thomas. 
This fueled his obsession with Hope and encouraged him to do dangerous things to get her back. At one point, Thomas managed to increase the creep factor to a new level by becoming physically intimate with the mannequin. Hope's husband was fooled when he witnessed Thomas making out with the mannequin, thinking it was Hope. Eventually, Thomas was caught by Hope with the mannequin, and a medical disorder was exposed as the reason for his hallucinations. 
Thomas used Douglas to lure Hope away from Liam again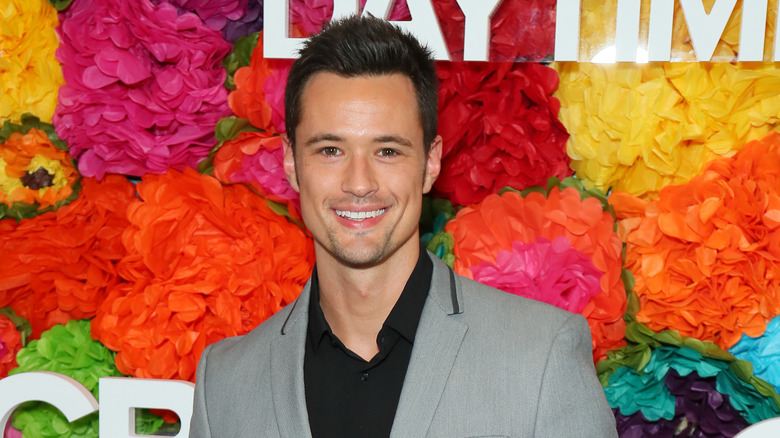 Leon Bennett/Getty Images
After making great strides to prove he was a changed man, Thomas Forrester started backsliding, still desiring a future with Hope Logan. He deceived everyone with a phony CPS call, framing Brooke Logan (Katherine Kelly Lang) for trying to have his son, Douglas Forrester, removed from his care. After this, Thomas and his sister, Steffy Forrester (Jacqueline MacInnes Woods), continued their efforts to reunite their parents, Ridge Forrester (Thorsten Kaye) and Taylor Hayes (Krista Allen). 
With their plan to reinvigorate the relationship between Taylor and Ridge in full motion, Thomas set his sights back on Hope, using his physical possession of Douglas to make a move on her. However, Hope saw through his advances and rebuffed Thomas after he attempted a kiss. Hope's rejection squashed Thomas' desire of rekindling their dark romance but lately, things are moving in a different direction that will take his obsession to new heights. 
Hope has begun fantasizing about Thomas, even doing so when in bed with Liam. She isn't sure what's causing this renewed attraction toward him, but she's trying everything in her power to curb her urges. However, if she's anything like her mother, Hope's ability to maintain distance between herself and the so-called "bad boys" won't remain steady for much longer.