How Liam Really Learned Baby Beth Was Baby Phoebe On The Bold And The Beautiful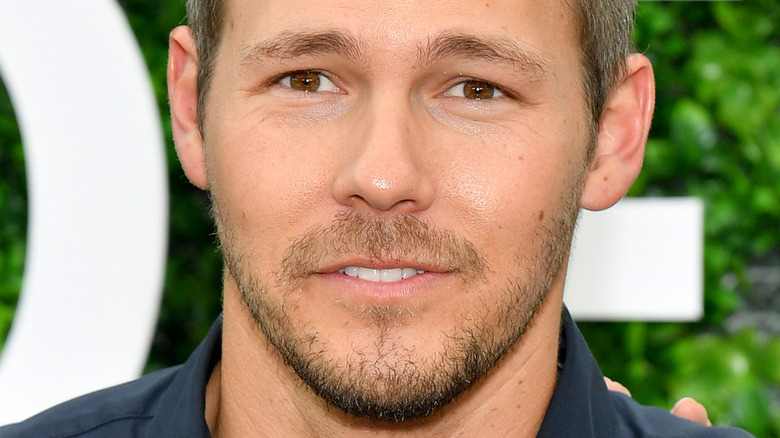 Pascal Le Segretain/Getty Images
When Hope Logan (Annika Noelle) and Liam Spencer (Scott Clifton) found out that they were pregnant on "The Bold and the Beautiful," it was one of the happier moments in their lives (via SoapHub). After all, Hope's journey to motherhood has not been an easy one. She had a miscarriage back in 2014 from the stress she endured due to Quinn Forrester's (Rena Sofer) incessant stalking, according to Soap Central.
While Hope and Liam have certainly had their fair share of ups and downs, Annika Noelle admitted to Soap Opera Digest that she's been grateful to have a co-star like Scott Clifton by her side. Recalling her first audition on the soap, she said, "Reading with Scott also put me at ease. It was evident at the start the rapport that Scott and I have. We have a very similar sense of humor, so when we got in the room, we were immediately giving each other a hard time."
Noelle and Spencer's comfort with each other on- and off-screen helped them perform the emotional scenes they had to film during the baby swap storyline when Steffy Forrester (Jacqueline MacInnes Wood) adopted Hope's baby without even knowing it. And while there's no doubt that Hope went through hell to get her daughter back, it's how Liam found out that baby Beth was really baby Phoebe that certainly got fans talking.
Douglas Forrester revealed the truth about baby Beth
The real reason Reese Buckingham sold Hope's baby on "The Bold and the Beautiful" still has fans shaking their heads. As many viewers might recall, Zoe and Paris Buckingham's dirty-dealing dad told Liam Spencer and Hope Logan that their baby had died during childbirth but actually took the tot and gave her to Steffy Forrester for adoption. He used the money he received to pay off his gambling debts.
While Hope suspected something wasn't right each time she held Steffy's daughter Phoebe — her maternal intuition was strong — it wasn't until Douglas Forrester said something that the truth about Dr. Buckingham's scheme came out. According to Soaps, Douglas overheard his father, Thomas Forrester (Matthew Atkinson), talking to Flo Fulton (Katrina Bowden) about the baby swap. When Douglas told Liam that "baby Beth is alive," he began to put two and two together and realized that Steffy's baby actually belonged to him and Hope. 
When asked about the storyline, actor Scott Clifton recalled to Michael Fairman TV, "I'm really glad Liam figured it out. There were a couple of episodes where Liam was doing detective work and shining flashlights on old documents, and making phone calls, and asking questions." However, it was how Hope reacted to the news that really pulled at viewers' heartstrings.
Hope Logan won't let history repeat itself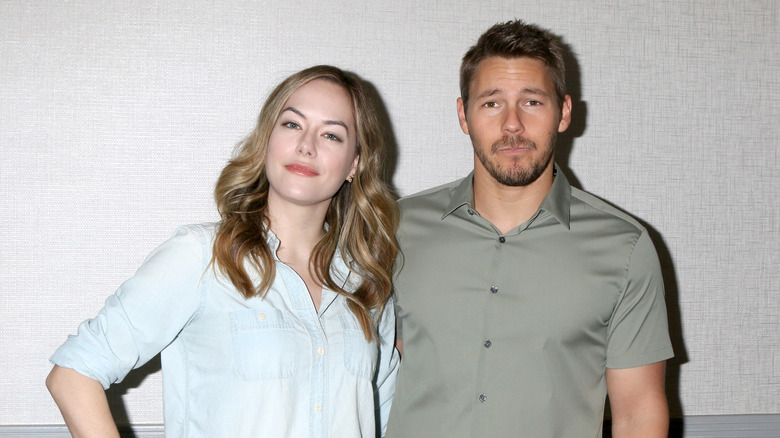 Kathy Hutchins/Shutterstock
In an interview with Soap Opera Digest, Annika Noelle said that the scene in which Liam told Hope their baby was still alive is one of the most memorable ones of her career because it was so emotional for her on a personal level. She said, "I could say my face hurt so much by the end of that day from all the crying. I also remember how much we were smiling once we found out the news. I was smiling but also crying. By the time we were done, I was like, 'Scott, my face hurts so much!'"
While Steffy Forrester was certainly left in tears after being forced to give Phoebe back to Hope and Liam, as detailed by Soap Dirt, Hope's troubles weren't over either. "The Bold and the Beautiful" fans have been cheering on Thomas Forrester and booing Hope in his bid to win back custody of his son Douglas, whom Hope adopted back in 2020. Many believe that Thomas deserves to have his son back, despite Hope's bond with the young boy. However, it's unlikely that Hope will allow another child to be taken away from her without a fight.