How Many Children Did Hollywood Legend Natalie Wood Have?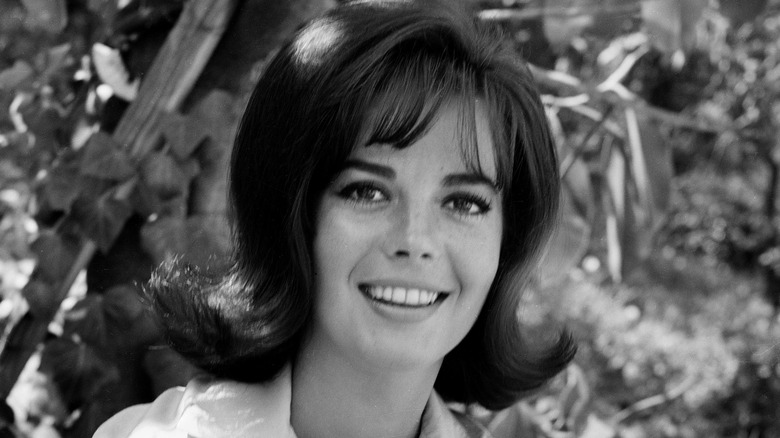 Michael Ochs Archives/Getty Images
Natalie Wood is one of old Hollywood's most recognizable talents. On July 20, 1938, Wood was born to two Russian immigrants in San Francisco, California. By the time she was just five years old, Wood had found her way to the big screen, playing small parts in her first films, "Happy Land" and "The Moon Is Down." Wood eventually starred in a handful of the most acclaimed films of the 1950s — the most recognizable include "Miracle on 42nd Street," "Rebel without a Cause," and "West Side Story."
Wood became a mainstage actress in some of the country's most cherished, classic films. At the young age of 25, Wood earned her third Academy Award nomination, tying the record for the youngest actress to receive three Oscar nominations until Jennifer Lawrence broke it in 2013. Soon after reaching this high point, Wood took a step back from her acting career to focus on an entirely different life adventure — motherhood.
From Hollywood star to full-time mom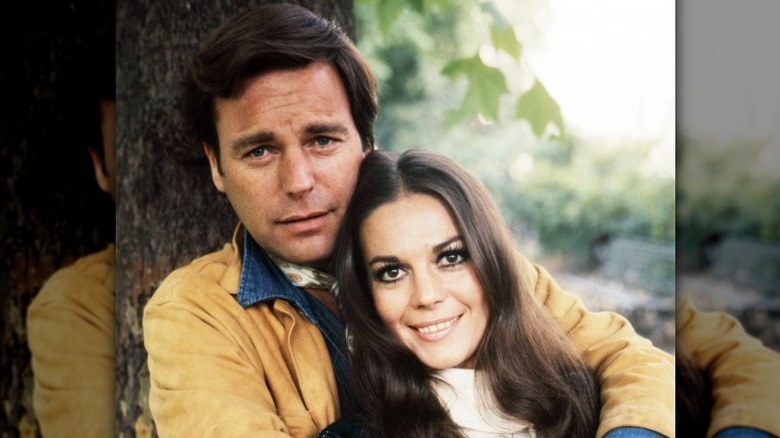 Silver Screen Collection/Getty Images
After a whirlwind of success and an earlier marriage to Robert Wagner, Natalie Wood shifted her focus to family life when she wed film producer Richard Gregson in 1969. By 1970, Gregson and Natalie had their first daughter. In keeping with her heritage, Wood named her daughter "Natasha," one of many popular baby names of Russian origin. The three of them only had a short time together as a family unit before Wood and Gregson divorced in 1972.  Shortly after, Wood married Robert Wagner, and she gave birth to her second daughter, Courtney, in 1974. Natalie also became a stepmother to Katie Wagner, Robert's daughter.
Her daughters became the top priority in Wood's life. In the decade that followed Natasha's birth, Wood participated in just four films. In an interview with People Magazine, Natasha reflected on the wonderful mom that Natalie Wood was to her. She told People, "There were so many things people didn't know about her. She was so brave and ahead of her time and such a businesswoman and so emotionally articulate."
A tragic end to Natalie Wood's life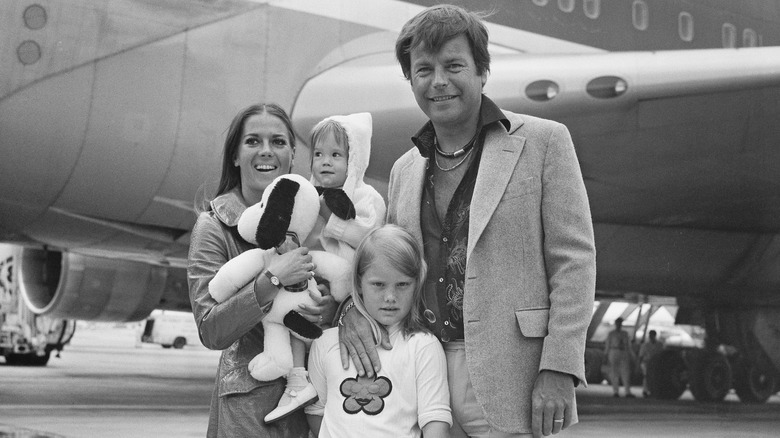 Evening Standard/Getty Images
To the collective shock of the world, news broke in 1981 that the beloved, talented Natalie Wood lost her life in a mysterious incident. During a boating trip off the coast of Catalina Island with her husband Robert Wagner and their friend, the actor Christopher Walken, Wood somehow ended up in the water and drowned. The media went wild over the scandalous nature of the news, and it has become a tragic part of her legacy as questions still linger as to what happened that night.
Meanwhile, Natalie Wood's children were in the midst of enormous grief. At ages 11 and 7, the young girls had lost their mother. Over 40 years later, the two have persevered from this tragedy to build successful lives of their own. Courtney Wagner became a luxury jewelry designer, working with celebrity clients. Natasha Gregson Wagner followed in her mother's footsteps, working as an actress. Robert Wagner eventually remarried, and he is still close with both women as he raised them after Wood's death. 
While the two women grew up and made lives of their own, the pain of losing their mother had a long-lasting impact. In an interview with People, Gregson Wagner said, "I was eleven when my mother died and this year I'll be 51. You can be fifty and still miss your mom."