The MCU Star Who Joined Scarlett Johansson To Visit Jeremy Renner In Secret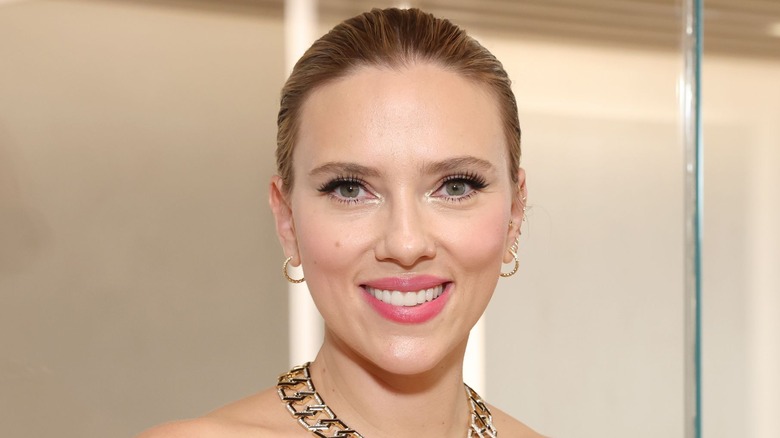 Monica Schipper/Getty Images
The Marvel Cinematic Universe boasts over 30 films and television shows, some of which have topped the box office or even broken records. "Avengers: Endgame" had the highest-grossing opening day of all time. Part of the draw for the MCU is the fact that it has no shortage of stars and A-listers with existing fanbases blend with Hollywood newcomers as more actors and actresses become part of the universe with each passing year. The stars of these films and shows often appear in more than one, making for an extensive list of connections, but also friendships.
Jeremy Renner plays Clint Barton, also known as Hawkeye. This character is one of the Avengers in the MCU, which puts Renner among the famous faces who also play characters in multiple films for Marvel. Renner proved that he might actually be a superhero when he survived a terrifying snow plow accident in January of 2023. and his "Avengers" friends proved to be super friends throughout the ordeal as well. Scarlett Johansson gave insight on her visit with Renner post-hospital stay.
Scarlett Johansson has been in five films with Jeremy Renner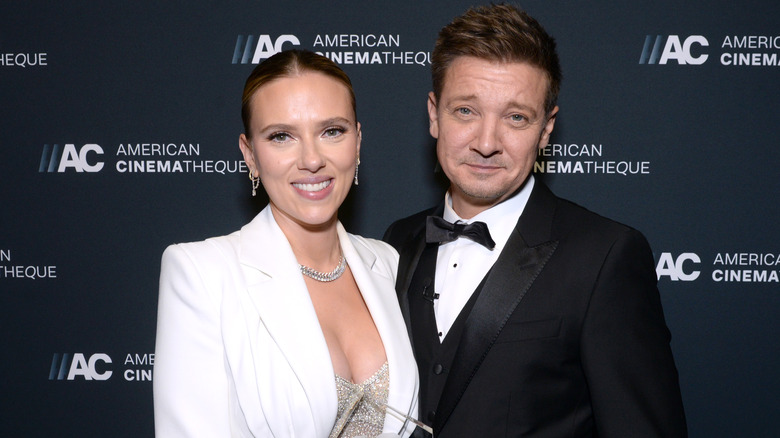 Vivien Killilea/Getty Images
Hollywood icon Scarlett Johannson plays Black Widow in the MCU. As part of the Avengers, she has appeared in five Marvel films with Jeremy Renner. She was joined by the newly crowned sexiest man alive and MCU co-star, Chris Evans, when she visited Renner a couple of months into his recovery. They were able to see firsthand just how remarkable Renner's recovery has been and how positive he remains despite the harrowing experience and hours of physical therapy.
Fans did not know that Johansson and Evans visited Renner after his accident until they opened up to Variety weeks later. "I didn't know if I was ever going to see him again. I just was so happy to see that he is full of life and light, and he's also hilarious. We laughed a lot," Johansson revealed. Evans chimed in as well, stating, "Leave it to Jeremy to take something this potentially tragic and turn it into something so inspiring."
Chris Evans praised Jeremy Renner's recovery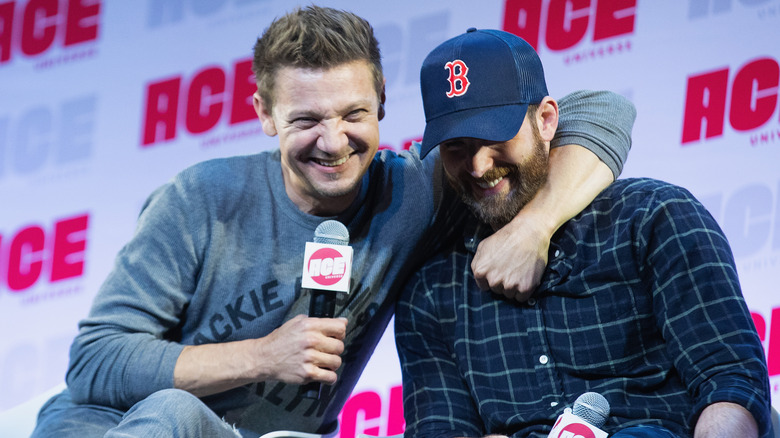 Mat Hayward/Getty Images
Renner displayed his humor for more people than Johansson and Evans during his interview on "Jimmy Kimmel Live." Kimmel mentioned that the accident caused a collapsed lung. Renner replied, "Yeah, that's fine. I got another one." Evans and Renner also joked over Twitter when Evans tweeted "That's one tough mf'er. Has anyone even checked on the snowcat??? Sending so much love." Renner tweeted back, "Love you brother.... I did check on the snow cat , she needs fuel."
Aside from remaining in high spirits mentally, he was physically well enough to attend the premiere of his show "Rennervations" in April of 2023. Fans may debate about who is the strongest Avenger, but Johansson's revelations to Variety suggested that it might be Renner: "On the Avengers text chain, we're like, 'OK, you beat us all. That's it. You won.' That's like real superhero stuff."