Inside Scarlett Johansson's Relationship With Chris Evans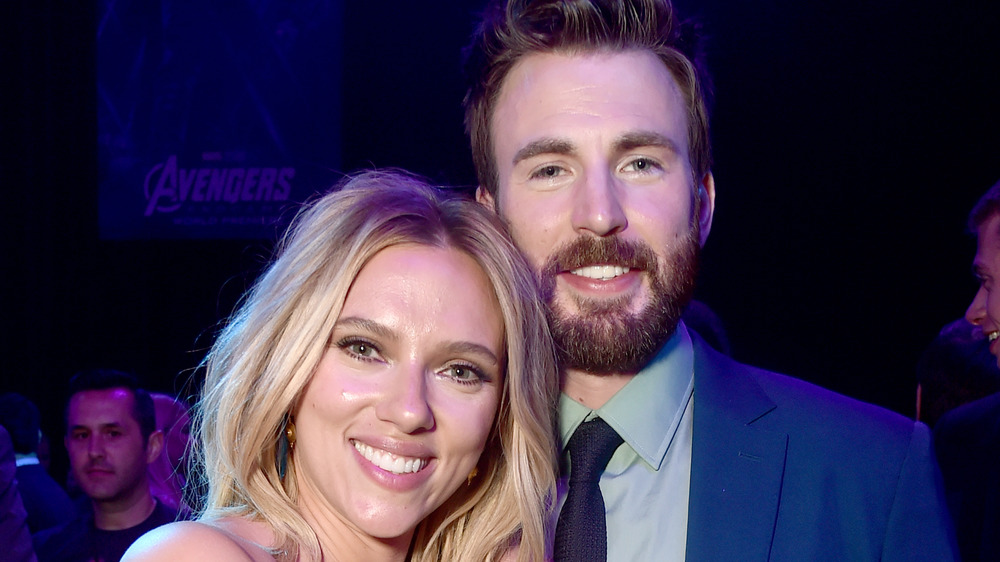 Alberto E. Rodriguez/Getty Images
Scarlett Johansson and Chris Evans have known each other for over a decade, and the two truly have one of those Hollywood friendships that seems almost too good to be true. The best friends first met in 2004 when they starred in The Perfect Score together (via IMDb), and they've been hanging out and co-starring in films ever since.
Marvel fans already know the two stars are both heavyweights in the Avengers film franchise (per IMDb). Scarlett plays Black Widow, a former Russian assassin, and Chris stars as Captain America (who needs no introduction). But you might not know a few of these secrets about their friendship.
When Johansson and Evans first met, she had already been acting for years and he was brand-new to the scene. However, the two didn't actually interact very much. In 2014, Johansson told Variety, "Our storylines didn't cross paths too much. We did have one scene where we had to sing together. I was talking to Chris about it the other day, actually."
Scarlett Johansson and Chris Evans are really just friends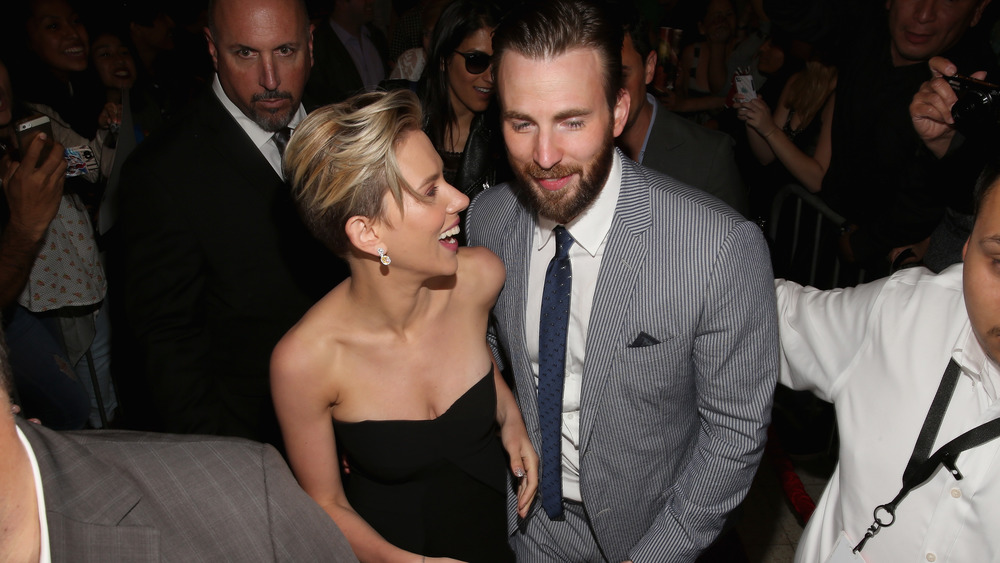 Jesse Grant/Getty Images
While many fans and journalists alike have noted that the pair have amazing chemistry, the two insist they have always been just friends. Evans played Johansson's love interest when they teamed up in 2007's The Nanny Diaries, but she told Access Hollywood that kissing him wasn't that big of a deal (via YouTube). "Any excuse to get close to Chris Evans is delightful ... At this point, we're old and jaded, so it's like, 'Bring him on!' No big deal. Pop in the Tic-Tacs. Get the cameras rolling."
After Johansson convinced Evans to play Captain America, she gave an interview to the Los Angeles Times about how nice it was for them to work together again. "It's nice for Chris and I to get to do dramatic work together. We work well together, I think, and admire one another as actors, and we're used to being able to throw the ball back and forth because we've done that in the past in other films that we've done. We're also older actors now and more comfortable taking our time. You can wait for the emotion to come and let the moment happen."