Dianna Agron Cleared The Air About A Major Taylor Swift Theory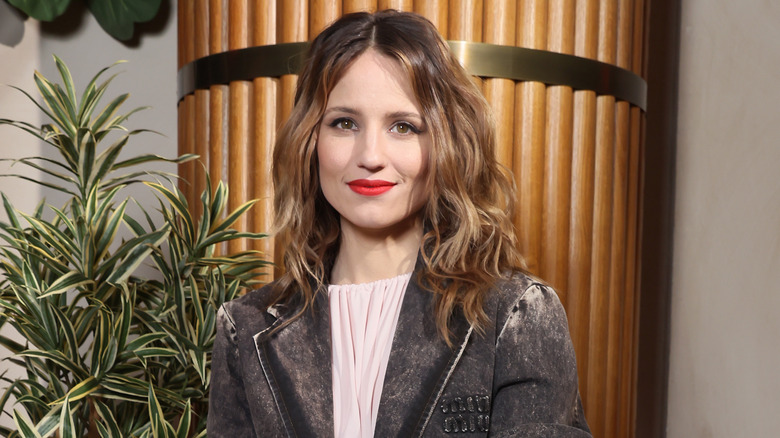 Victor Boyko/Getty Images
Dianna Agron's and Taylor Swift's friendship is an example of a genuine connection in the entertainment industry. Even people outside the industry find it hard to find true friends. Both of these talented ladies have found success in their respective fields, Swift being a phenomenal pop star and Agron as a remarkable actor.  The pair's deep bond transcends their shared fame. Their relationship is a testament to the fact that true friendships can flourish in the spotlight. As they navigate their respective careers and personal lives, their connection remains strong. Through the years, the pair has been spotted multiple times attending events together, supporting each other's ventures, and celebrating milestones.
In the last few years, a lot of speculations and assumptions have been made about their friendship. There were even rumors that they had a secret romantic relationship and Agron finally addresses one of the long-time rumors between her and Swift. She has spoken up about one of Swift's songs being about her.
A decade-long speculation about Taylor Swift's song '22'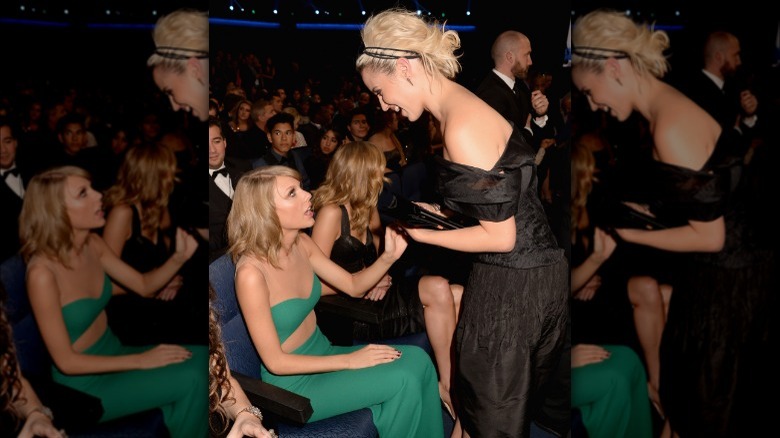 Jeff Kravitz/ama2014
Collaborations and acknowledgments between artists often leave fans buzzing with excitement. That's exactly what happened when Dianna Agron's name was included in the liner notes for Taylor Swift's iconic song "22." Released as part of Swift's 2012 album "Red," "22" quickly became a fan favorite. The upbeat melody and relatable lyrics of the song were loved by many.
The former "Glee" cast member's name being mentioned in the song's liner notes led fans to believe that she inspired the song, and the actor finally spoke out. In a recent interview with Rolling Stone, interviewer Marlow Stern told her that she has inspired music since she was one of the inspirations for Swift's song "22."
Talking about the decade-long rumor, she said, "Me? Oh, if only! That's more because of a friendship than being the inspiration for the song. But I would not be the person to ask about that. I cannot claim that!" While the exact nature of Agron's involvement in the creation of Swift's song has somewhat remained undisclosed, it demonstrates Swift's appreciation for her contributors for helping make the song.
A rumor that's just 'wildly untrue'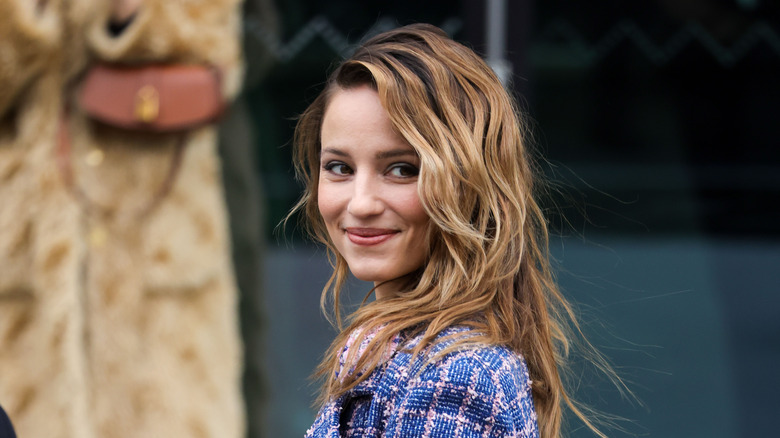 Pierre Suu/Getty Images
Dianna Agron trended on Twitter after Taylor Swift performed the song "Wonderland" during her "Eras" tour held in Houston in April. During the performance, Swift said she "based it off of a twisted Alice in Wonderland," according to JustJared. Swifties immediately went wild on Twitter and soon Agron trended. It's widely known that Agron is a huge fan of the novel "Alice in Wonderland." One fan wrote, "Wow Taylor Swift basically confirming Wonderland is about Dianna Agron." Another said, "Anyone remember when Taylor Swift liked a tweet that said 'do you ever listen to Wonderland just to flex on Dianna Agron' and she just let it sit there until op deleted the tweet[?]"
It also didn't help that the song describes a relationship that was more just a friendship. The lyrics read, "We found Wonderland, you and I got lost in it. And we pretended it could last forever (Eh, eh)." In addition to dispelling the rumors involving the song "22," Agron also indirectly denied having a romantic relationship with Swift. 
The fan theory that the two dated was just based on some conspiracy theories Swifties have apparently uncovered. In her Rolling Stone interview, Agron was further asked about being shipped with Swift. The actor simply replied: "That is so interesting. I . . . I mean, there have been many stories about my dating life that are so wildly untrue. That's funny."