Prince William Is Already Planning His Own Coronation (And The Changes Will Be Major)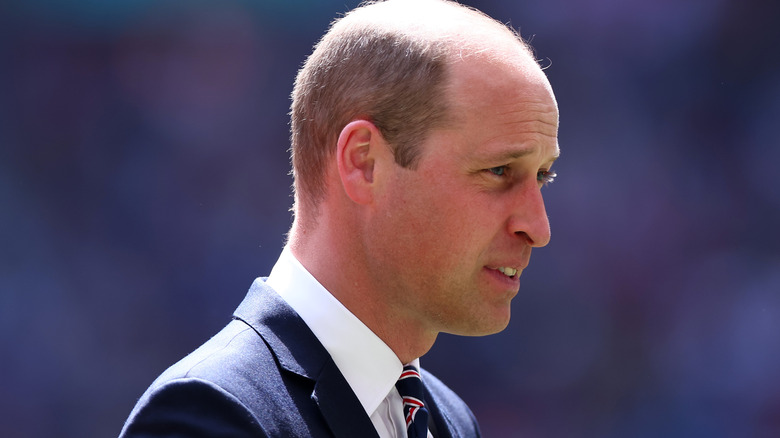 Chloe Knott - Danehouse/Getty Images
When King Charles III was officially coronated on May 6, 2023, several of the traditions observed, from the throne The King sat upon while being crowned to the young pages carrying swords, date back centuries. But in the context of coronations of British monarchs, this one was actually the most scaled-back and modern in recent history.
Given that Queen Elizabeth II was coronated in 1953, it goes without saying that not only the United Kingdom, but the world at large, has changed drastically since that time, and so when it came for King Charles to consider how he wanted his own coronation ceremony and celebration to play out, he had a great deal consider in order to ensure that his coronation reflected his vision and plans for the monarchy and also the general values, attitudes, and state of his nation and the greater world. 
As such, Charles' coronation was significantly scaled back compared to that of his mother, with fewer people in attendance, a shorter procession, a shorter ceremony, and fewer days of pre- and post-celebration. Care was also taken to be mindful about the world's attitude toward Britain's history of colonization by not including certain traditions in the ceremony. For instance, Queen Camilla chose not to wear the crown featuring the infamous Koh-i-Noor diamond.
William's vision for the future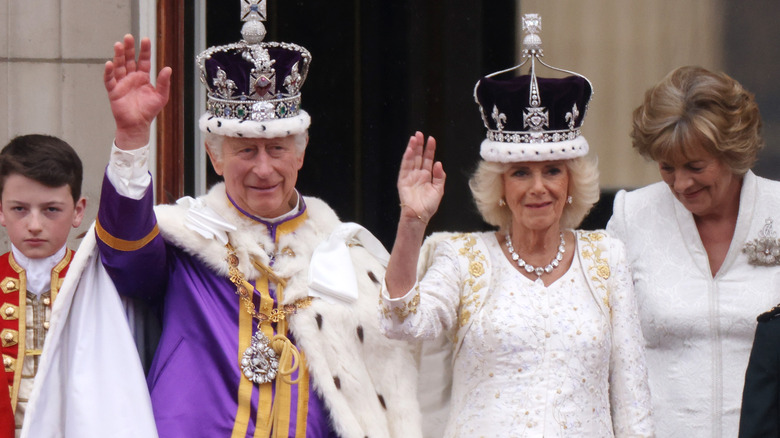 Dan Kitwood/Getty Images
Interestingly, some of the adjustments that King Charles made for his coronation might actually have been inspired by his son, William, Prince of Wales. For instance, prior to Camilla's crowning, every Queen Consort of England since 1685 has held a traditional ivory scepter during her coronation. Queen Camilla, however, decided to buck this tradition due in part to William's lifelong passion for the preservation of endangered elephants and his years-long campaign to end the ivory trade worldwide (via Express). 
William's forward-thinking approach to his role as Prince of Wales reflects in his plans for both his own future and the future of his country. An unnamed source shared with the Sunday Times that after last week's coronation, William "is really thinking how do we make his coronation feel most relevant in the future" (via The Mirror).  
The source went on to say that "He is mindful of the fact that in 20 years' time, or whenever his time comes, how can the coronation be modern but also unifying to the nation and the Commonwealth? I think his coronation will look and feel quite different." Considering there is currently an economic crisis occurring in his realm as well as the effects of the recent Covid epidemic, it makes sense William would be considering how delicate everything can become. 
The unnamed source further said that Prince William is "reflective" about how his father's coronation went over, and is already taking steps to ensure any future coronation ceremony "evolves to be relevant."