General Hospital Brings Gavin Houston Back As Portia's Brother Zeke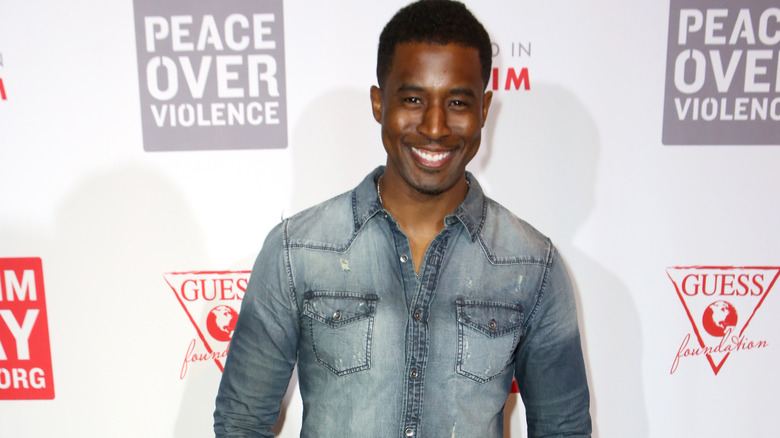 Ari Perilstein/Getty Images
In Port Charles, the fictional upstate New York town where "General Hospital" is located, many visitors come and go. So, it came as no surprise when, in anticipation of Curtis Ashford and Dr. Portia Robinson tying the knot on February 14, 2023, her father, Sterling, and her brother, Zeke, arrived just in time for the rehearsal dinner. Portia's surprise new family additions on "General Hospital" stayed for the ceremony, where viewers learned, among other things, that Zeke had not followed the family tradition of becoming a doctor, but had gone his own way instead.  
As wedding bells pealed, Zeke and his father made an exit. Because of the speed of their disappearance act, fans of the sudser couldn't be blamed for believing they were a done deal, never to be seen again. Not so fast! Gavin Houston, the actor playing Zeke, told WJBF Digital that he'd be reprising his role in a new storyline that promises to be "meaty." Having previously played Sly Thomas on the soap in 2010, Houston will learn firsthand how "General Hospital" has changed over the years.   
Child actor and gymnast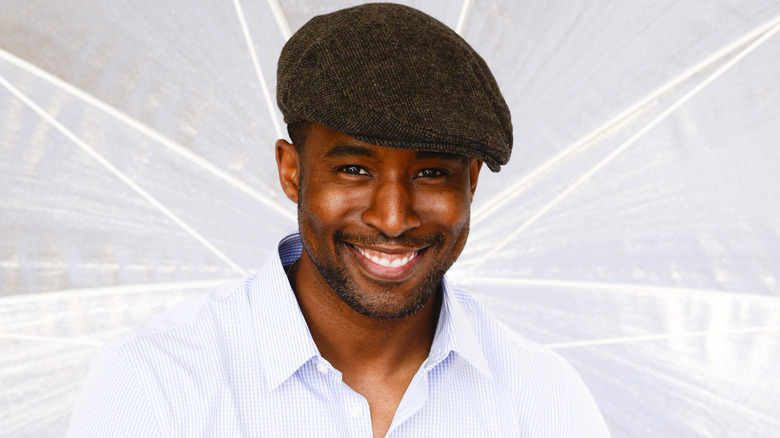 Michael Bezjian/Getty Images
Born in 1977, Gavin Alexander Houston caught the acting bug early. "I'm from New Jersey, so we used to go to see plays in New York," he told WJBF. He recalled seeing Yul Brynner in "The King and I" on Broadway and Kevin Kline in Shakespeare's "Much Ado About Nothing" in Central Park. Seeing these commanding performances by great actors, along with the reaction of the audience, Houston knew then he wanted the same for himself. "I want to make people feel like that. I want to make them laugh, I want to make them cry, I want to make them feel something and go on this journey that I can take them on and escape their lives and come into this different world," he said.
He began acting around age 10, yet also competed in gymnastics, ranking second in the state of New Jersey. Following graduation from the University of Florida, where he studied theater, he moved to New York and continued to develop his skills at the Manhattan Theater Club and an improv troupe. Today Houston's work runs the gamut of print ad modeling, acting in TV commercials, and performing substantial roles in TV series, Broadway productions, and independent films. His credits include "Toni Braxton: Unbreak My Heart," "Dance for Me," and "Safe Word," which he described as "a Black version of 'Fifty Shades of Grey.'" 
An important role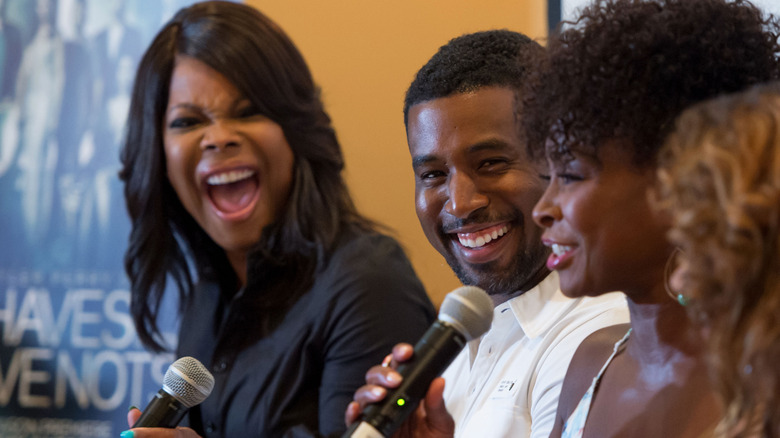 Marcus Ingram/Getty Images
Gavin Houston is probably best known for his portrayal of main character, Jeffrey Harrington, on "The Haves and the Have Nots." Produced, written, and directed by Tyler Perry, the nighttime soap premiered in 2013 and ran for eight seasons on the Oprah Winfrey Network. "It was a great experience and blessing," Houston told WJBF. "Tyler works fast and efficient. [...] Daytime moves so fast, but Tyler moved even faster."
"General Hospital," which ranks as "the longest-running scripted show currently in production on American television," according to AP, celebrated its 60th anniversary in April 2023. "It's great to be part of that achievement for them," Houston told WJBF. "I'm always grateful. Just to continuously stay busy." He likened the fast pace of soap opera work to "a boot camp, because you really have to know yourself, know your instincts, and be ready to give them the shot."
With more than a few successes under his belt, Houston has hard-won wisdom to impart to young actors. It is important to learn the vocabulary of the business and also the basics of how a movie or TV set works, he told WJBF. "Do background work. [...] I've done background work where I've been paid in pizza." An actor needs to do two main things, he said. "Learn your craft, learn the business. [...] It's a patient, slow process, which has great rewards to it, but you have to be truly committed."