How Did Lindsie And Todd Chrisley Reconcile After Their Feud?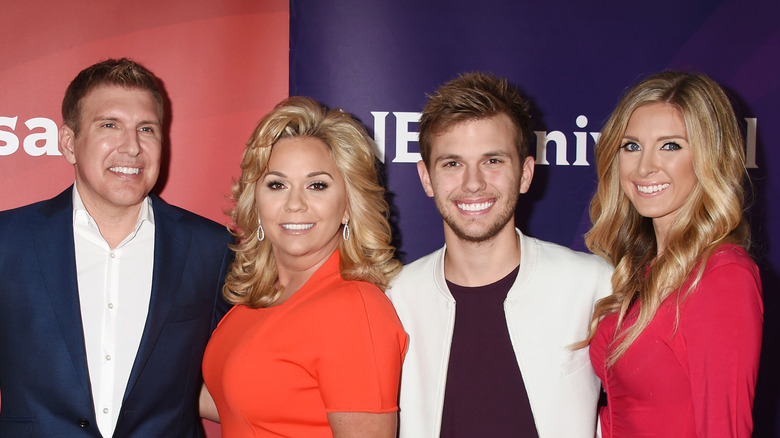 Jeffrey Mayer/Getty Images
Reconnecting with someone after you've had a terrible fallout isn't something you might expect. For one, there's a possibility that you and the person you were upset with have different opinions about what caused the breakdown of your relationship. On the contrary, enough time may have passed, allowing both of you to think about how you contributed to a hurtful situation. The latter scenario can begin creating room for reconciliation despite previous feelings.
This certainly applies to Lindsie and Todd Chrisley because they've shown that forgiveness is possible. You may recall that Lindsie claimed her father and younger brother Chase Chrisley had tried to blackmail her, shocking fans of the "Chrisley Knows Best" patriarch. But, their feud actually began a few years before that. Although she used to be a key part of the show's early seasons, Lindsie said goodbye to "Chrisley Knows Best" in 2017. 
Tensions arose between her and Todd following Lindsie's decision to marry her now ex-husband, Will Campbell against her family's wishes. This was the beginning of various complications that led to the Todd and Lindsie Chrisley feud. Knowing all this calls into question how Lindsie and Todd went from not having any relationship at all to deciding to rebuild their bond.
Todd and Chase Chrisley tried to extort Lindsie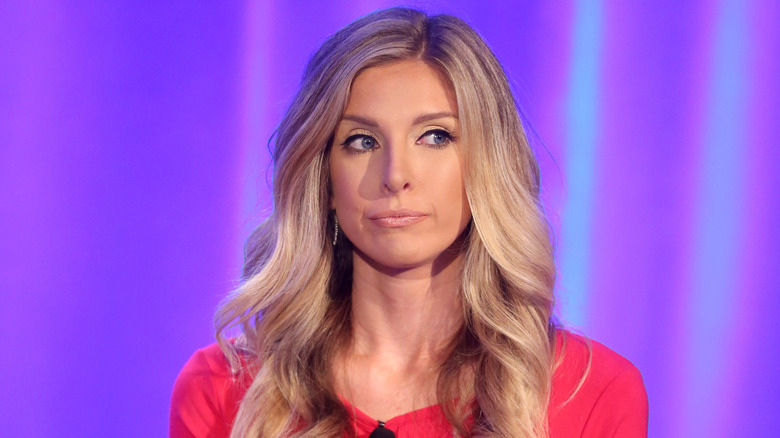 Frederick M. Brown/Getty Images
Before Todd and Julie Chrisley were sentenced to prison for committing felonies related to bank and tax fraud in 2022, Lindsie told police officers that her father and brother, Chase Chrisley, were pressuring her to testify on her father's behalf by making threats to share an alleged sex tape with the public. However, Todd denied the validity of her claims. In a statement to E! News, Todd said: "We have tried to keep Lindsie's extramarital relationships with [Bachelor Nation stars] Robby Hayes and Josh Murray private for her sake since August of 2016." 
In the same statement, the "Chrisley Knows Best" star also stated, "She ran to the sheriff's office to accuse her brother of buying a sex tape of her and Robby, which was a complete lie, and now she's telling more lies about me." When TMZ asked Todd to share how he felt about the situation, he admitted, "Although our hearts are broken, Lindsie is our daughter and we will always love her." 
Even though Todd expressed his undying love for his eldest daughter, this didn't seem to satisfy Lindsie or her attorney at the time, Musa Ghanayem, who told the Daily Mail that she just wanted to move on but, "Unfortunately, certain members of her family will not let her live in peace." 
What led to their reconciliation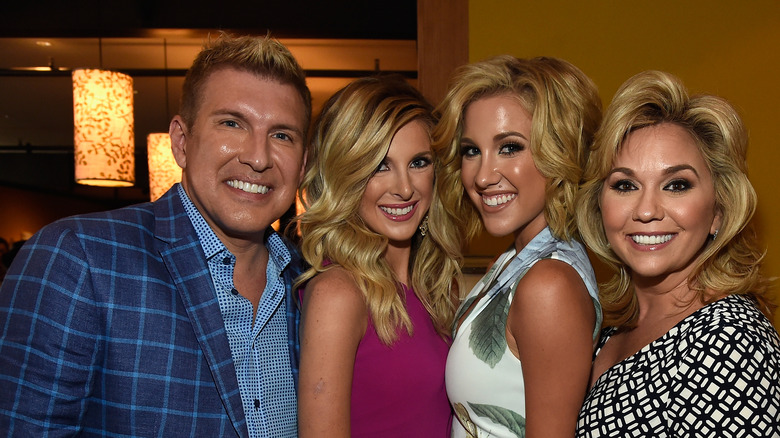 Rick Diamond/Getty Images
When it became public knowledge that Todd Chrisley would serve 12 years in prison while his wife, Julie Chrisley, will serve seven, Lindsie spoke to the press about how she felt. In a statement to Hollywood Life, the podcaster said, "The past few months have been extremely hard for me and my family, and I am heartbroken over the updates in my parents' case." Lindsie added, "At the end of the day, this is a real family, and these are real and raw emotions."
She also decided to help clear up rumors or speculations about her and Todd's reconciliation in the July 27, 2022 episode of her podcast, "The Southern Tea." Lindsie clarified to listeners that her ultimately choosing to speak with Todd again wasn't the result of things that were taking place with him and Julie's tax convictions. In fact, they managed to reconcile following her divorce from Will Campbell in 2021 — especially since Todd shared a message of support.  
In an Instagram post, Lindsie reiterated her stance: "Reconciliation is not easy. Admitting your faults and allowing yourself to be vulnerable after experiencing pain and hurt is even harder. I am thankful to be where we are today and cannot wait to see what's in store for all of us in the future." Although she hasn't released a statement about how often she will visit her parents in prison, if at all, Lindsie has confirmed how important family is to her.