The Entire Todd Chrisley And Lindsie Chrisley Feud Explained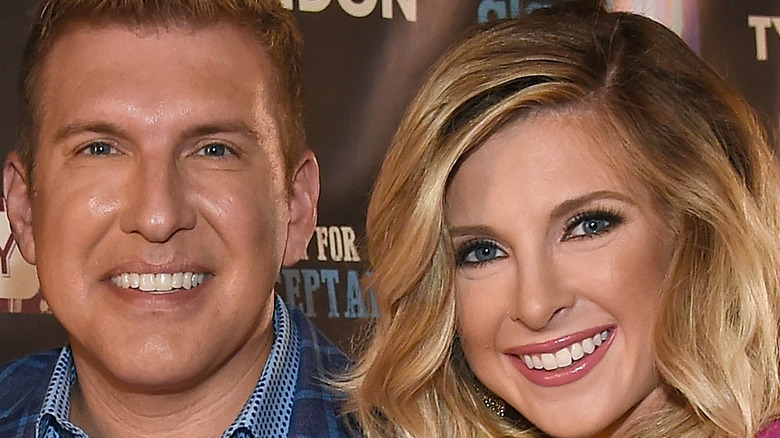 Rick Diamond/Getty Images
Long-time fans of "Chrisley Knows Best" will know Todd Chrisley's eldest daughter, Lindsie Chrisley, only featured on the hit show for one season. She departed due to ongoing issues with her parents and, in particular, their feelings on Lindsie's burgeoning relationship with then-soon-to-be husband Will Campbell. Although Lindsie's relationship with her father was already fractured, in subsequent years, things soured between them completely. As Us Weekly reported, they fell out in August 2019, after Todd accused his daughter of cheating on her husband and of divulging his financial issues to the feds.
Lindsie fired back with explosive claims about extortion, involving an alleged sex tape with former "Bachelor" star Robby Hayes, which Todd and her brother, Chase Chrisley, were reportedly attempting to use to coerce Lindsie into lying to law enforcement. Hayes clarified the couple was mistakenly caught on security footage. Although nothing much has occurred in recent months, when Lindsie's divorce was announced, her father posted a public message of support, causing the former reality star to speak out about their relationship once again. Now, it seems Todd is rescinding his supposed olive branch. 
Todd Chrisley may never get over 'certain things' that have happened between him and his daughter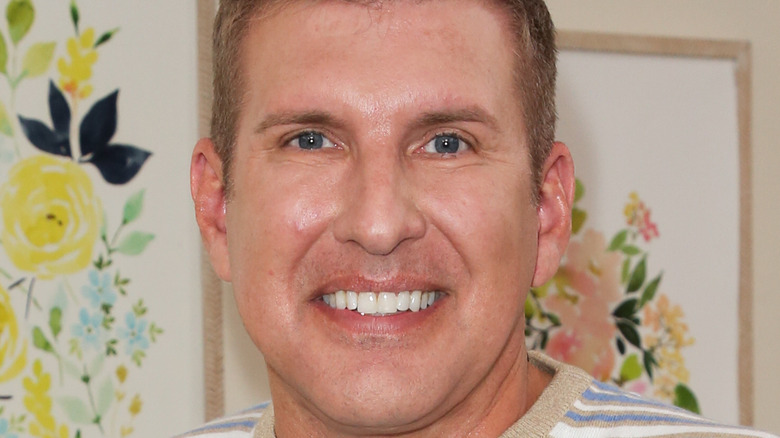 Paul Archuleta/Getty Images
Although he posted on Instagram to reassure estranged daughter, Lindsie Chrisley, that, "I'm here. I love you. Whatever is going on in your life right now, I see it, and I'm working all things out for good, for you, my child," Todd Chrisley made it clear their relationship is far from mended. During an appearance on PeopleTV's "Reality Check," the proud patriarch reiterated his belief that Lindsie was a "catalyst" for the extensive criminal investigation into the family's alleged tax evasion. Todd also took issue with his daughter allegedly spreading negative stories about them in the press, describing it as "heartbreaking" to endure. The "Chrisley Knows Best" star admitted there are "certain things" he can't get over. Todd also revealed Lindsie had reached out, requesting a sit-down session with their attorneys, but he refused. 
As far as Todd is concerned, Lindsie made her bed and has to lay in it. Acknowledging he's still hurt, and probably always will be, the reality star wished Lindsie nothing but the best. As for the divorce post, it was "biblically based" and meant to inspire hope, both in Lindsie and his considerable Christian following. As Todd stated firmly, "I'm not looking for a day-to-day relationship, I'm not looking for that ever to be a part of my life. If that's something that happens, then God will have his hand on that, and God will guide it. I'm not pursuing it and Lindsie's not pursuing it."