Charles Shaughnessy Almost Didn't Land His First Role On General Hospital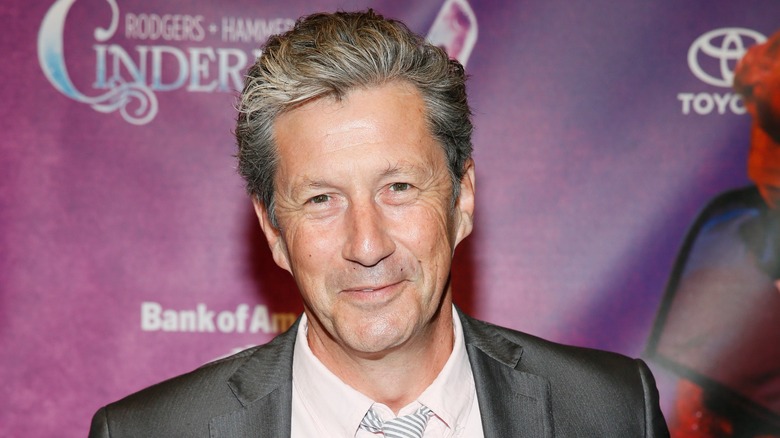 Ryan Miller/Getty Images
Sadly for "General Hospital" fans, resident madman and evildoer Victor Cassadine (Charles Shaughnessy) is no more. Viewers of the ABC soap opera witnessed Victor's demise after an explosion of the Haunted Star boat. Shaughnessy's final air date was May 8th, after his storyline to eradicate half of the world's population, Thanos style, culminated in Victor's brutal death. Victor kidnapped his grandson, Spencer Cassadine (Nicholas Chavez), great-nephew Ace, Dr. Liesl Obrecht (Kathleen Gati), and Trina Robinson (Sydney Mikayla). The goal was to keep them alive as he released a deadly pathogen into the world. However, none of his captives were eager to go along with his twisted scheme. 
The storyline included almost all of the "GH" cast, with most characters being involved or impacted in some capacity. Victor left a wake of destruction in his path, but thankfully most of his victims made it out of the ordeal relatively unscathed. Victor's run on the show ran about 18 months, but some viewers might be surprised to learn this wasn't the first time "The Nanny" actor appeared on the sudser. 
Back in the golden age of "GH," the actor made a string of appearances as a completely different character. However, in an ironic twist of fate, the character he played in the '80s had ties to another character he was closely associated with during his tenure as Victor. Unfortunately, according to Shaughnessy, he almost didn't land his first role on "GH," something that could've impacted his return in 2021. 
Charles Shaunessy was a major soap fan, but his look wasn't the standard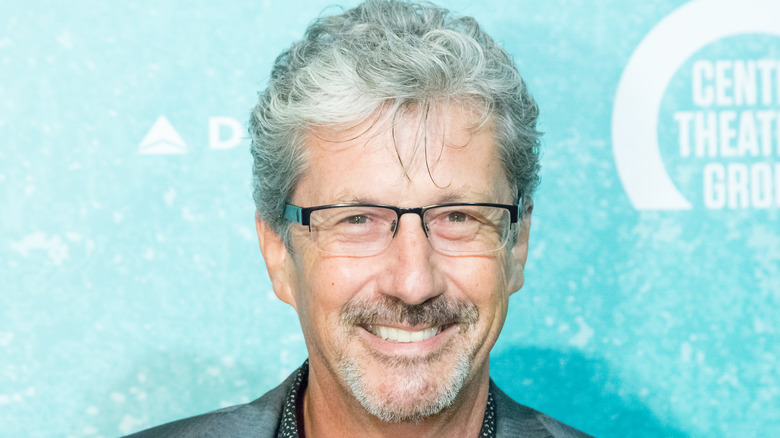 Greg Doherty/Getty Images
According to Soap Hub, Charles Shaughnessy was an avid fan of soap operas after uprooting his life to move to the United States. Therefore, it was a natural fit for him to be interested in a role on one of the major soaps on the air at the time. Coincidentally, "General Hospital" was the actor's favorite soap at the time, so the prospect of working with its top stars was highly appealing. He said, "I became a complete soap fan immediately after I came to America and was like totally into 'General Hospital,' [it] was all about Holly [Emma Samms] and Robert Scorpio [Tristan Rogers] and all that stuff as well as the 'One Life to Live' crowd." 
During his recent run on "GH," Shaughnessy worked closely with Samms, but his first attempt was quickly rejected despite a stellar audition. He stated, "I got an audition for 'General Hospital' to play Holly's cousin. I auditioned for it, I heard back from my agent that 'They loved your reading, but you're not quite the right look, they're going another way.'"
Shaughnessy believed himself to be the proper fit for the role and couldn't conceive a reason he wasn't selected. His instinct was to ask if there was a more cosmetic reason behind not being cast as Holly's cousin, and indeed, he was on to something.
He revamped his image to match what GH was looking for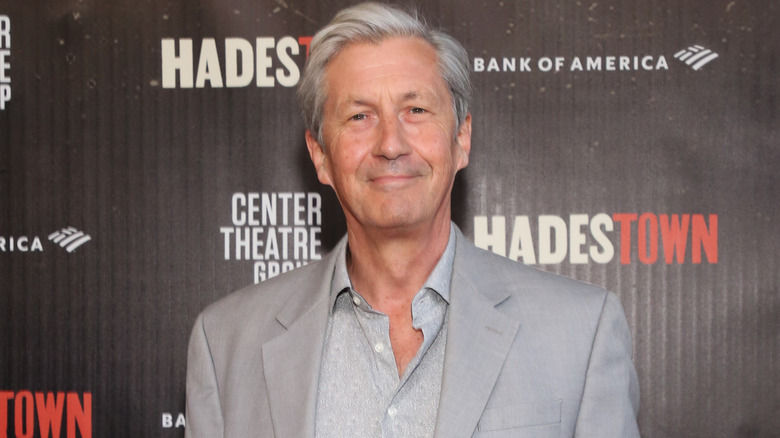 Paul Archuleta/Getty Images
Charles Shaughnessy was self-aware enough to know when something was amiss following his audition to join the cast of "General Hospital." Believing his looks were a factor in their decision not to choose him, he asked, "Does this mean I'm just not handsome enough? Is that what they mean?" Naturally, his agent didn't want to give him a direct response, but casting director Marvin Paige confirmed Shaughnessy's suspicions. 
However, Shaughnessy wasn't willing to throw away his opportunity that quickly, so he decided to freshen up his existing look for something new. He recounted the events, saying, "I went on the beach, I covered myself in olive oil," the actor recollects. "I didn't bother with sunscreen. I just poured olive oil on myself and got a very expensive haircut and paraded back on Monday in this sort of deep George Hamilton tan and a very neat, very expensive haircut." 
Luckily for Shaughnessy, his leap of faith to revamp his image was enough to win over the hearts of producers. He was cast in the role as Holly Scorpio's cousin, playing Alastair Dubin for a brief period. However, as viewers know, his biggest claim to fame on "GH" is undoubtedly his reign of terror as Victor Cassadine. His 18-month torment of the citizens of Port Charles will go down in infamy as a top-tier villain arc.