Why Former Fox News Host Megyn Kelly Put MSNBC Host Jen Psaki On Blast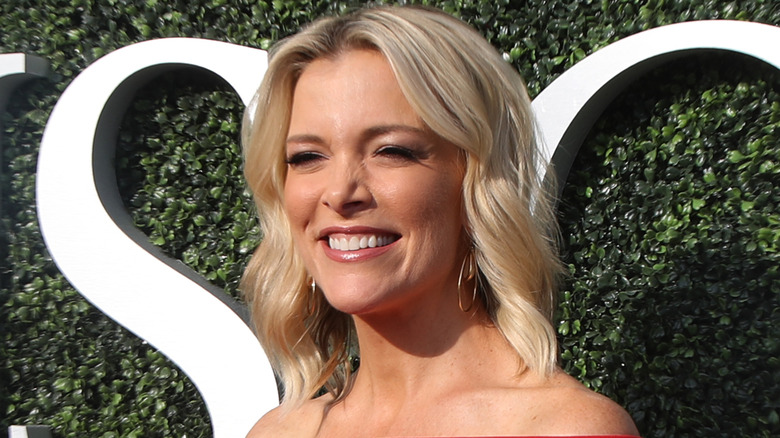 Leonard Zhukovsky/Shutterstock
Megyn Kelly is not only a media mogul, she is also a journalist and an American attorney. She began working at Fox News in 2004 as a general correspondent, landing the job after sending her highlight reel to Washington bureau chief for Fox, Kim Hume. 
However, Kelly left Fox News and became a part of the NBC News team in January 2017. On an episode of "The Ellen DeGeneres Show", Kelly explained that her numerous feuds with Donald Trump were a big contributing factor to her decision to leave the Fox News network. 
At one point in time, Kelly was offered a huge deal to work for CNN, which happens to be Fox's rival network. Kelly turned down CNN's big-time contract because she knew that CNN viewers wouldn't like her. Now, Kelly has her own radio show on SiriusXM called "The Megyn Kelly Show." According to the New York Post, on the Monday, May 1 broadcast of the radio show, Kelly decided to put Jen Psaki, President Joe Biden's former press secretary, on blast about the downfall of her ratings on her Sunday morning talk show.
Who is Jen Psaki?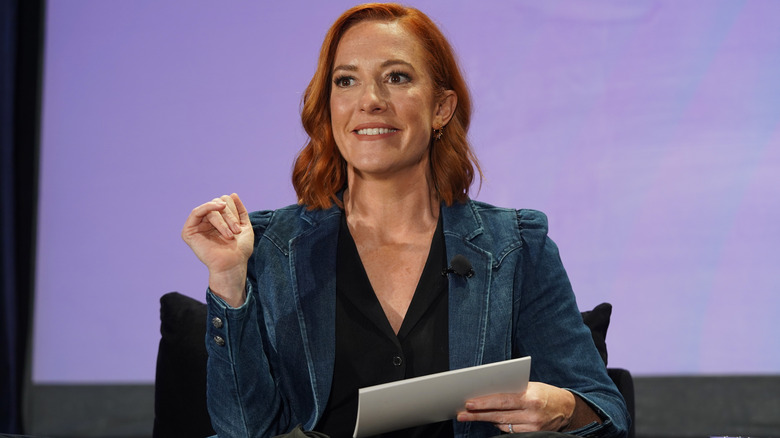 Amy E. Price/Getty Images
The name Jen Psaki may ring a bell to most people as President Joe Biden's former press secretary, but there is actually a lot more about Jen Psaki's career timeline that may be unfamiliar. For example, she also worked in former President Barack Obama's White House.
Psaki worked for the Democratic Congressional Campaign Committee in 2006. She then eventually joined President Barack Obama as his deputy communications director. Psaki attended the College of William and Mary and earned a degree in English and Sociology (via Market Realist). 
Psaki worked as President Biden's first White House press secretary. She played this role for about 17 months, and then she quit in May 2022. In the fall of 2022, Psaki began working for MSNBC programs to provide analyses, but she also has her own show on the network as well. This show was the focus behind Megyn Kelly's public callout towards Jen Psaki.
Why Megyn Kelly put Jen Psaki on blast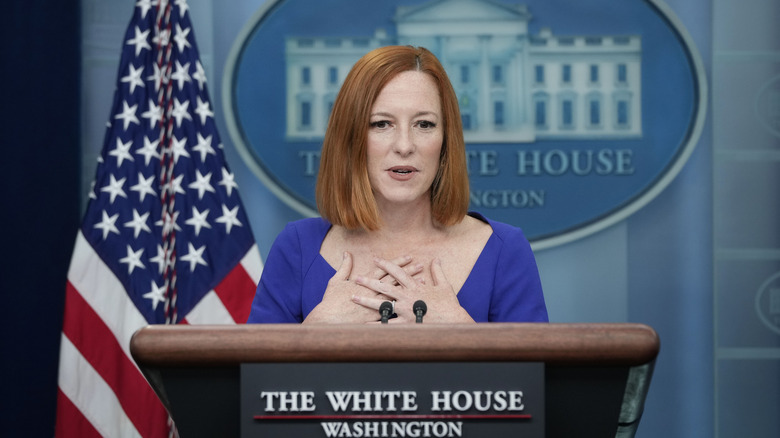 Drew Angerer/Getty Images
On Monday, May 1, "The Megyn Kelly Show" aired on SiriusXM and Kelly decided to speak out against MSNBC star Jen Psaki. 
Psaki has a new Sunday morning talk show on MSNBC. The show, "Inside with Jen Psaki," debuted on March 19, 2023. According to the New York Post, the premiere brought in about 1.1 million viewers, but only 765,000 viewers for its April 23 show. This was around a 2% drop from the prior week's total viewers (per USTVDB). 
Kelly said that Psaki's ratings have tanked and that viewers aren't interested in her show. On Kelly's radio show, she said, "We looked up the trajectory to see maybe she's just started and she's building [her audience], you know, give her some time." She then stated, "Literally, it's like a downward escalator ... the overall and the demo off a cliff." Kelly did not hold back from expressing her opinions on Psaki. Via The New York Post, she said that Psaki "now is trying to make herself a star and she's failing because she has no actual talent in this field." However, Psaki has beaten her rivals at CNN in total viewers and in the 25-54 year-old demographic.