Here's How Hilary And David Really Met Before Filming 'Love It Or List It'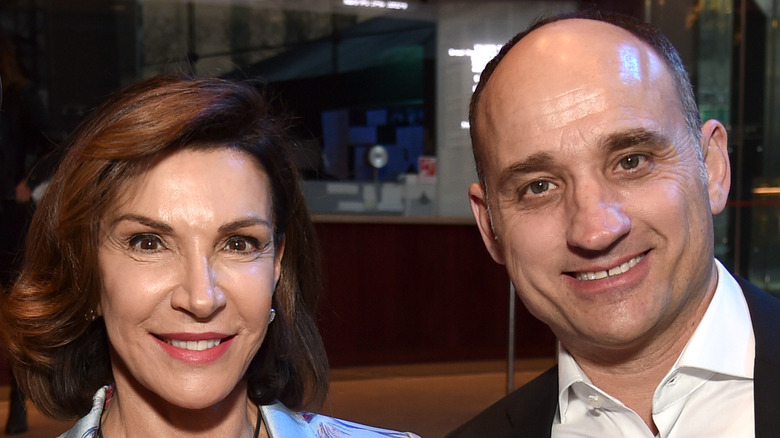 Bryan Bedder/Getty Images
The long-running reality renovation show "Love It or List It" has been on air since 2008 and has impressively endured 19 seasons on TV. The show has been quite successful since its release and has spawned a plethora of spinoffs such as "Love It or List It Vancouver," "Kirstie and Phil's Love It or List It," "Love It or List It Finland," "Vendre ou renover au Quebec," and "Love It Or List It Australia."
"Love It or List It" follows interior designer Hilary Farr and real estate agent David Visentin as they compete to sway each homeowner to either renovate their home or sell it. Farr, an expert in redesigning homes, transforms each worn-out house into a lovely abode while Visentin searches for the participant's next home. At the end of each episode, the participants come out as winners, deciding to stay in their renovated home or move on to something new — getting what they want either way.
While Farr and Visentin have been competing on screen for ages, they have a lovely working relationship offscreen.
Their first meeting turned into a decades-long working relationship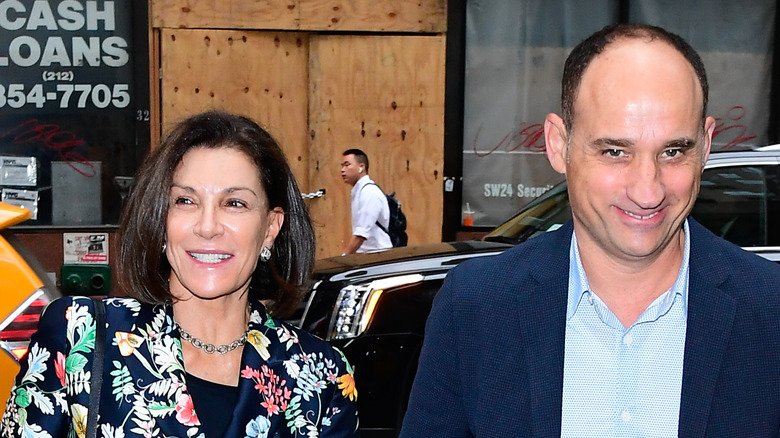 Raymond Hall/Getty Images
During an interview for the 10th anniversary of the show, Hilary Farr and David Valentin shared how they met. Valentin still remembers to this day the details of meeting Farr for the first time. He told TV Insider, "We met at the audition for the show. We did not know each other before that. We were thrown together by HGTV. Here we are 10 years and 200-odd episodes later."
While Valentin vividly recalls the moment they met, Farr has very little memory of their first meeting. In her defense, she was paired with a lot of Realtors at the time. She said, "Once I was chosen as 'Love It or List It's' on-air designer, I was paired with a few Realtors [as potential costars]. I had my eye on a tall, dark-haired guy with blue eyes, but David beat the competition, and the rest is history. We were put together like an arranged marriage."
Needless to say, the two clicked, and they attained massive success through the show.
Farr and Vasentin's personalities are perfectly matched
Talking about their first meeting, Hilary Farr and David Visentin were also asked about their first impressions of each other. Visentin shared that after their first meeting, working together had been a breeze since their personalities were so well-matched. He said, "I do remember her being easy to work with and fun. That's what has allowed us to do the show for so long. We both love to play." They are so comfortable with each other that fans wondered if Farr and Visentin became a couple at some point, but they are just good friends.
For the renowned interior designer, she might have forgotten her first meeting with the witty realtor, but she was grateful that he was chosen in the end. Farr said, "I barely remembered David. Note the reference to the tall, dark-haired, blue-eyed realtor. But David makes me laugh and is terrific to work with. We've become close friends and colleagues, so it turned out to be the perfect match."
There's no news yet on the release date of the 20th season, but Big Coat Media is currently accepting applications for the show.