Y&R Star Melissa Ordway Celebrates 10 Years As Abby Newman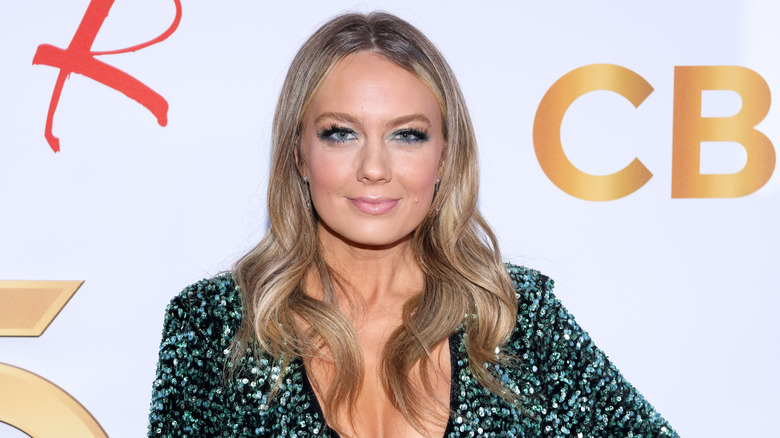 Victoria Sirakova/Getty Images
Originally under the impression that Brad Carlton (Don Diamont) was her father, Abby Newman had some struggles in her younger life on "The Young and the Restless." Things went sideways when she learned that her mother, Ashley Abbott (Eileen Davidson), had stolen sperm belonging to Victor Newman (Eric Braeden) from Dianke Jenkins (then Alex Donnelley), causing the young woman to become rebellious. While Hayley Erin (ex-Kiki Jerome, "General Hospital") played Abby in her teen years starting in 2008, the character was rapidly aged to adulthood in 2010 with Emme Rylan (ex-Lulu Spencer, "GH") playing the part until 2013 when Melissa Ordway stepped into Abby's shoes.
Since then, Ordway has made the role her own and become a huge fan favorite. Abby's recent relationship with Genoa City police detective Phillip "Chance" Chancellor (Connor Floyd) was tumultuous, as she ended up cheating on him with Devon Hamilton (Bryton James), and they got divorced. When Chance and Abby couldn't have kids, they used a surrogate with Devon being the sperm donor. That led to Abby and Devon engaging in a custody battle over little Dominic. Despite Chance and Abby being a popular couple among viewers, fans didn't see the affair with Devon coming but have since embraced the idea of the two being involved. 
As the wonderful 50th anniversary of "Y&R" rolls on, Ordway also celebrates a personal milestone.
Melissa Ordway is incredibly thankful for her role
Melissa Ordway wrote a thank you to "The Young and the Restless" and its fans on Instagram, posting a video with clips from her decade on the show, saying, "THANK YOU!!!! Playing Abby Newman is a dream come true! Today marks 10 years of @youngandrestlesscbs bliss!" She went on to describe the character, expounding, "Abby has been in several cat fights, married, engaged, started her own successful business, been very unlucky in love, become a mother and grown up so much! So have I....Thankfully more lucky in the love dept (thanks @jmichaelgaston)." Ordway explained that she'd raised her two children while working at CBS, and praised her husband and TV family. "Happy 10 years of Abby Newman. Love you all, especially my @youngandrestlesscbs family!" she concluded.
Actress and producer Faith Ford responded with the heartfelt, "Congratulations Melissa!10 years! Awesome! Time flies!" Costars Lauralee Bell (Christine "Cricket" Blair) and Tracy Bregman (Lauren Fenmore) replied with several congratulatory emojis and hearts, while Melissa Claire Egan (Chelsea Lawson) wrote, "Love this, and LOVE YOU!!! We're so lucky to have you!!" The congratulations poured in from friends and fans alike, and other costars like Connor Floyd (Phillip "Chance" Chancellor) and Susan Walters (Diane Jenkins) continued sharing their love. Many viewers complimented the video that Ordway posted, as well as quite a few citing "Y&R" as their favorite soap.
We'd like to also send our congratulations to Ordway for 10 years of amazing acting!