What Does Priyanka Chopra Think About Her Age Gap With Husband, Nick Jonas?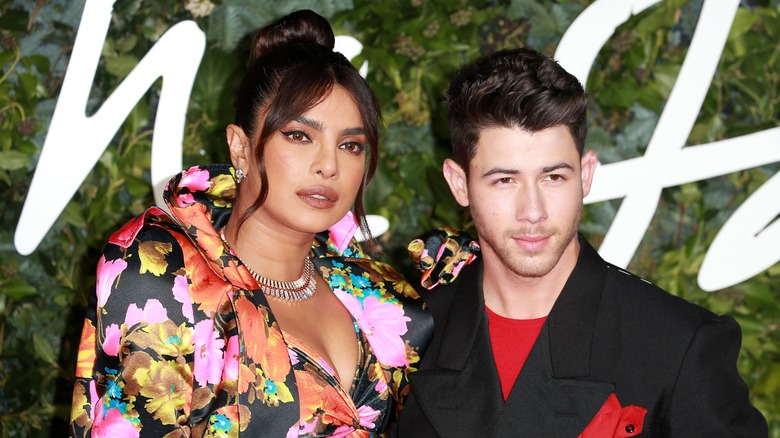 Fred Duval/Shutterstock
In the realm of celebrity relationships, few couples have captured the hearts and support of the public, like Priyanka Chopra and Nick Jonas' love story. Despite the support, it's a known fact that the pair has a 10-year age gap: Chopra was born in 1982 while Jonas was born in 1992.
Although a huge age gap has been normalized and is more common among couples these days, it's a relationship taboo that won't go away. "In many cultures, it is not considered acceptable to fall in love with someone who is much older or younger than you," Dr. Elena Touroni, a consultant psychologist and co-founder of The Chelsea Psychology Clinic, told BBC.
Chopra and Jonas' romance has not only become a symbol of the power of love transcending race, but also a testament that age does not matter. Recognizing that age is just a number, what exactly does Chopra think of her age gap with Jonas?
Priyanka Chopra almost turned down Nick Jonas because of their age gap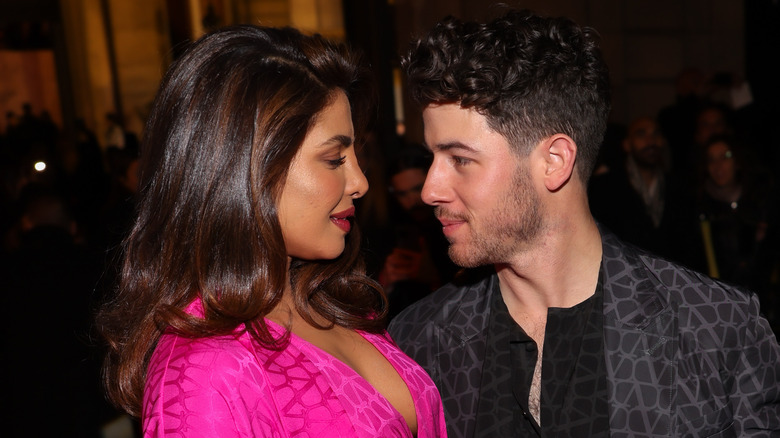 Arnold Jerocki/Getty Images
Priyanka Chopra felt like other people might be more invested in the 10-year age gap in her marriage than she was, telling Hoda Kotb of Today, "I mean, I don't think about it. I think people think about it a lot more than I do." Although she doesn't worry about it anymore, there was a time she considered turning down Nick Jonas' advances because of his age. She explained, "I didn't give it much of a chance because I was like, 'He's 25 years old, he's a rockstar. I want to get married, I want to settle down, I want to have a baby.' I was 35 at the time."
Thankfully, she gave him a chance and their first date was a pivotal point in their relationship. Chopra's impression of the musician took a 360 turn. She admitted that she discounted his abilities. She added, "I wanted stability, and I didn't give Nick enough credit until I went out with him on our first date. We spent the whole evening together, and I realized my husband is just like an old soul. He's stability in human form."
A relationship that started through a direct message on Twitter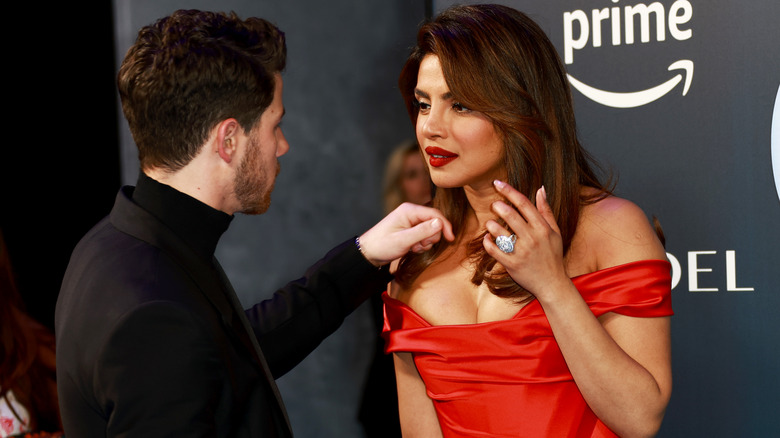 David M. Benett/Getty Images
Prior to meeting each other, Priyanka Chopra and Nick Jonas had been talking to each other through text. So they weren't really strangers when they decided to have their first date. Their relationship wouldn't be possible if Jonas did not initiate contact. In 2016, the "Jealous" singer slid into Chopra's direct messages on Twitter. During an appearance on Alex Cooper's podcast "Call Her Daddy," Chopra details the first message she received from Jonas. She said, "Literally, his message was, 'I've been told we should meet.' How cocky? So Sexy," according to ET.
The actor wasn't keen on dating anyone at the time. She was contemplating the failure of her past relationships when Jonas came into the picture. She further added that she previously prioritizes love over anything, including work commitments. It came to a point that she would even cancel work schedules or meetings just to support her previous boyfriends. Although Chopra admits she's terrified of the future, she took a risk dating Jonas. It's a good thing Jonas came into her life as he's way different from the guys she's dated. She said, "I just started feeling invisible in my relationships. [But] my husband makes me feel so seen. And so heard."