Priyanka Chopra Admits That She's Terrified Of The Future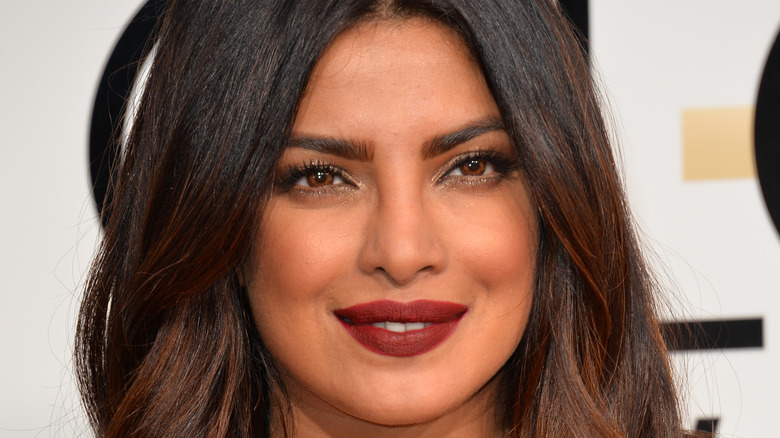 Featureflash Photo Agency/Shutterstock
2021 was a big year for Priyanka Chopra. Her career as a film star has continued to be on the rise, leading to the role of a lifetime in the fourth installment of "The Matrix" franchise as the adult version of exiled program Sati (via The Indian Express). The actress also starred in the Netflix film "The White Tiger," based on the New York Times bestseller by Aravind Adiga, a story that had a profound effect on her.
"I remember reading the book and it leaving a massive mark on my mind because it's so poetic and specific, at the same time," she told India Today. "I know the film is not about my character," Chopra continued, adding that she loves "the idea of taking the stories based out of India, which I can completely relate to, to the global audience."
With all that under her belt as well as many other projects in the pipeline, she and her husband Nick Jonas welcomed their first child together (via People). And while the future may seem super bright for Chopra, she's as apprehensive as anyone would be as a new mother.
Priyanka Chopra thinks change is always scary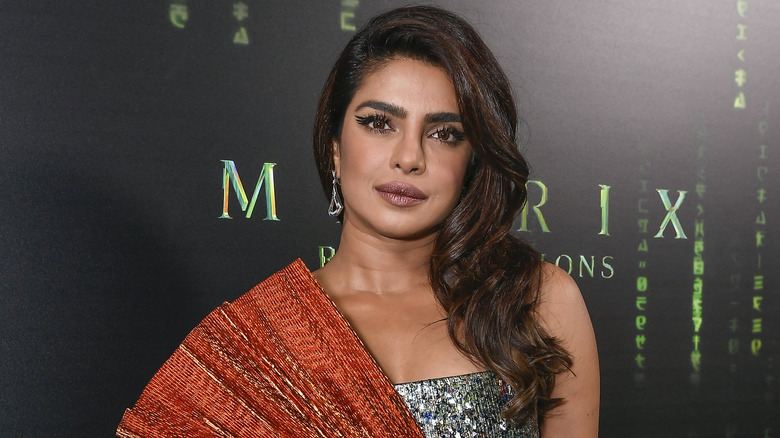 Steve Jennings/Getty Images
"I feel like I am at a precipice of reinvention," Priyanka Chopra told Vanity Fair (via The Economic Times), asking herself who the new her might be. "I'm very excited about the future. I'm terrified of it too," Chopra continued, adding that while "change is always scary", she's gone through it enough times that she knows she can push through it.
But now that she and Nick Jonas have started a family, Chopra might be looking to slow down. "I've always been such a worker bee. My priority has always been the next job," the actress said, describing herself as a "very ambitious person." But at this point in her life, Chopra believes she's craving something else. "I think the woman in me is craving balance. I'm craving family life. I'm craving being able to do things for the soul that I didn't do because I was just 'blinders on' and working," she concluded.