Live-Action Little Mermaid Subtly Disses Kate Middleton (Ariel May Be Team Meghan)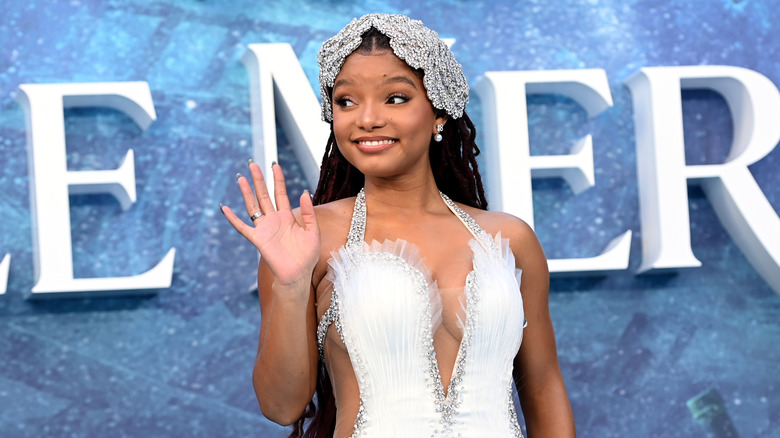 Kate Green/Getty Images
The highly anticipated live-action "Little Mermaid" film doesn't come out until May 26, but there's already drama in the air. Apparently, Ariel (played by singer/songwriter Halle Bailey) seemingly takes a little dig at Kate Middleton in one scene in the movie. On May 17, a reviewer told Page Six that the apparent Princess of Wales diss seems intentional on Disney's part. According to the insider, when the mermaid gives up her voice and meets Prince Eric, he guesses her name — first, he tries Diana, and then he tries Catherine, and Ariel makes a horrified expression in response to the second guess. 
There are actually a variety of parallels drawn between Ariel and Prince Eric, and Meghan Markle and Prince Harry throughout the new film, per the outlet. Given that Markle and Middleton are so often perceived as enemies and that Markle has spoken about her love for Ariel in the past, the references aren't shocking.
Meghan Markle has shared in the past that she identifies with Ariel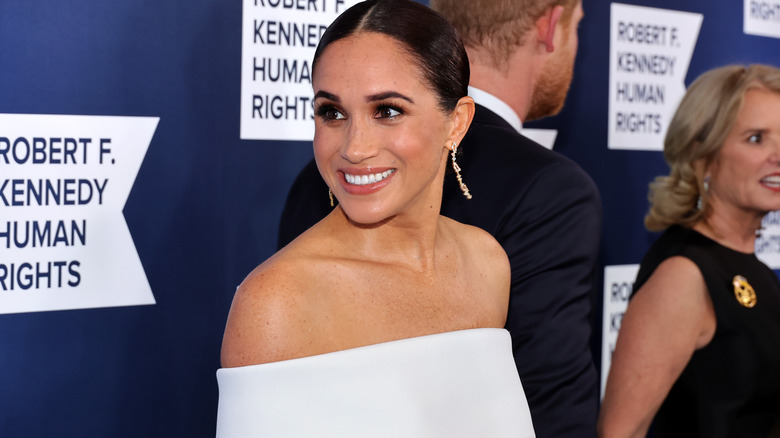 Mike Coppola/Getty Images
If the film aligns Ariel with Meghan Markle, Duchess of Sussex, that reaction to "Catherine" has a complicated explanation. There's been reported tension between Meghan Markle and Kate Middleton for years — even before Meghan and Prince Harry left the royal family. In 2018, there was a rumor that Meghan made Kate cry over Princess Charlotte's bridesmaid dress, and the Duchess of Sussex later clarified what happened during a 2021 tell-all interview with Oprah Winfrey. "The reverse of that happened," she shared. "A few days before the wedding, she was upset about flower girl dresses and it made me cry. It really hurt my feelings." Meghan noted that she had since forgiven her sister-in-law after receiving an apology. 
In the same interview, Meghan opened up to Winfrey about how she sees herself in the character of Ariel. "I was sitting in Nottingham cottage and "The Little Mermaid" came on," she recalled. "And I went, 'Oh my God she falls in love with the prince and because of that she loses her voice.'"
The duchess also emphasized that in the end, "she gets her voice back."