The Friends Romance Matt LeBlanc And Lisa Kudrow Always Wanted But Never Got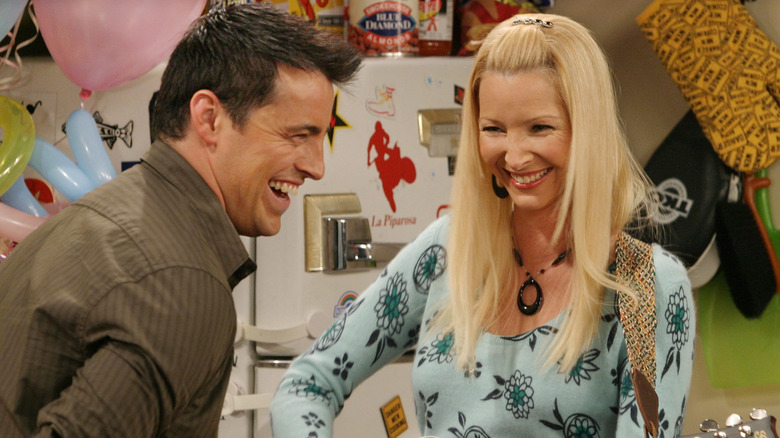 David Hume Kennerly/Getty Images
"Friends" grew to be one of the most iconic TV series to define the '90s and early 2000s, with the series finale garnering over 52 million viewers tuning in to watch the ending of "Friends," making it the fourth-most-watched series finale in television history (via The New York Times). The show even started viral fashion trends that are still trendy today, including the unforgettable Rachel haircut and Rachel's iconic style. Along with stylish looks, there were many fleeting romances and pairings on the hit series, with some of the most memorable being Rachel and Ross's iconic pairing and Chandler and Monica's unexpected love affair. 
Two characters, Joey and Phoebe — played by Matt Leblanc and Lisa Kudrow — had several moments of flirting and even had some of the most intense sexual chemistry on the show. One episode featured the two having the perfect kiss, while in another, Joey proposed to Phoebe when thinking she was pregnant. Despite the flirting, nothing more ever developed between the two friends.
A writer and producer of the show explains why Phoebe and Joey could never end up together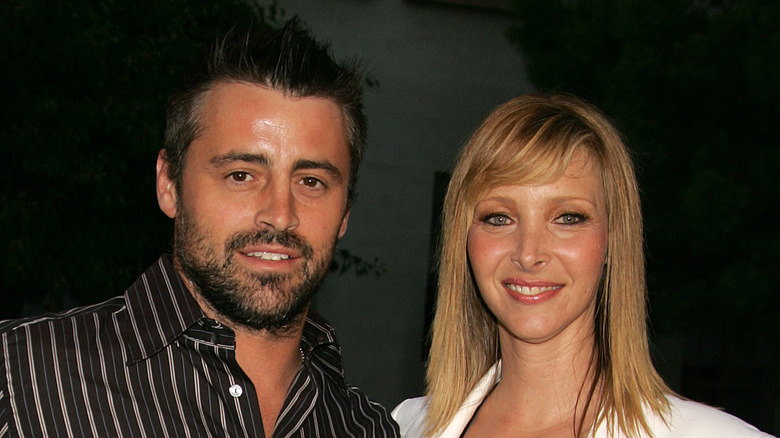 Jeffrey Mayer/Getty Images
Many fans of the notable series wondered why Joey and Phoebe never got together as a couple on the show. David Crane, the writer and producer of Friends, told Metro UK: "It all would have been too tidy and too complete . . . When your goal is to keep the six characters' stories together, it would be really easy to go down that road but I think we all felt it would be a mistake." 
While Chandler and Monica, played by Matthew Perry and Courtney Cox, and Ross and Rachel, played by David Schwimmer did end up together on the show, it would have been too perfect for Phoebe and Joey to fall into a relationship. Although writers didn't see the potential coupling of the two to be fitting, in part because they had already paired the other leads, the cast had other ideas.
Matt Leblanc reveals castmates pitched for the two to get together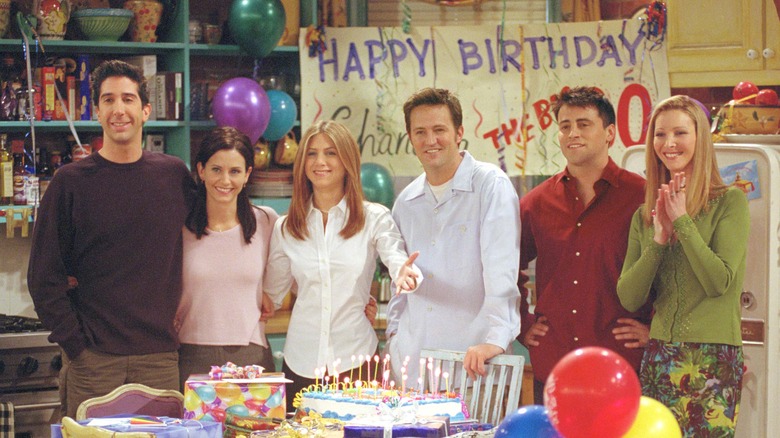 Getty Images/Getty Images
When asked by People why Phoebe and Joey never hooked up, Matt Leblanc replied: "Towards the end we actually pitched the idea that Joey and Phoebe had been having casual sex the entire time. We'd go back and shoot all the historical scenes and just before a moment that everyone recognizes, there's Joey and Phoebe coming out of a broom closet together. But they were like, 'Nah.'" 
Another iconic pairing on the show that almost didn't happen was Chandler and Monica's unexpected relationship. According to Metro UK, Monica and Chandler were never supposed to be a couple on the show but did end up getting into a relationship after the episode where they got together in London for Ross' wedding. In the end, fans were so adamant that the two become a pair that the writers had no choice but to write it in.