Hallmark's James O'Halloran Has A Price Is Right Connection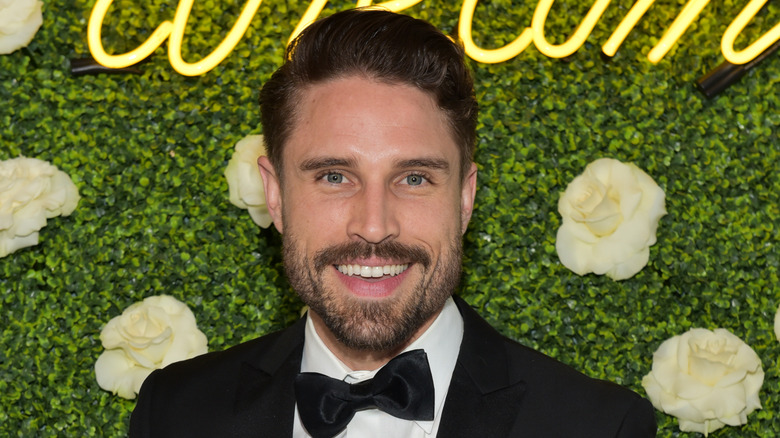 Rodin Eckenroth/Getty Images
"When Love Springs" is a Hallmark movie that will make your May amazing. The film stars James O'Halloran as Noah and Rhiannon Fish as Rory. The film premiered in early May 2023 and received positive reviews from critics. Fish is a Hallmark veteran that recently starred in "A Picture of Her," which has been dubbed as one of the best Hallmark Movies of 2023. In "When Love Springs," Rory visits a B&B with her parents, only to find that her ex-boyfriend is also staying at the same B&B. To save face, Rory enlists Noah — a stranger and the B&B's owner — to act as if he's her boyfriend.
O'Halloran spoke to Digital Journal about his role as Noah and said, "Noah is interesting because he is a person who has been so hurt, and he has barriers, and protects himself." He added, "The walls we put up ourselves end up isolating us and blocking us from the things we want."
According to MediaVillage.com, "When Love Springs" is O'Halloran's first-ever leading role. The actor has appeared in TV shows like "Jane the Virgin" and "Superstore." However, the Australian native first broke into the entertainment industry working as a male model on the icon gameshow "The Price Is Right."
The actor won a male model search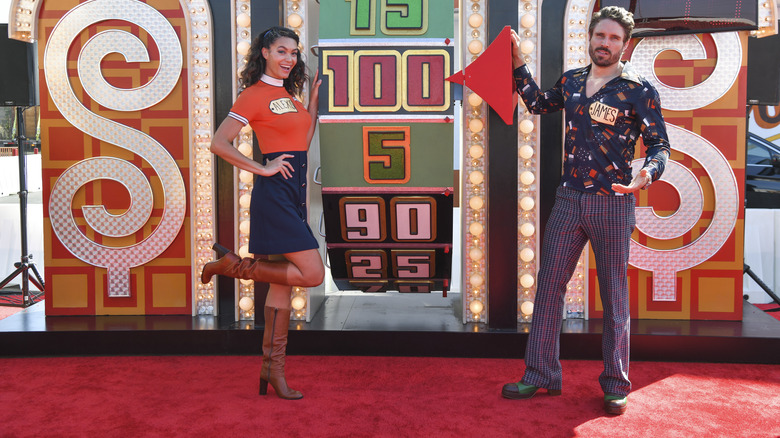 Rodin Eckenroth/Getty Images
In 2014, the "Price Is Right" hosted a nationwide male model search for the show on its website. Out of 30 contestants, James O'Halloran and two other men — Jay Byars and Jonathan Morgan — were chosen as finalists. O'Halloran, who had recently moved to the United States from Australia, ultimately won the competition when he received the most votes from fans. O'Halloran spoke to People about his victory, saying, "I'm just humbled that I was chosen, I guess my accent probably did help." O'Halloran went on to say that before modeling, he worked in industrial design. 
The actor was 30 years old when he debuted on the "Price is Right" in December 2015. As of 2023, O'Halloran still works on the game show, which Drew Carey hosts. The actor explained to MediaVillage.com how he became involved in the contest in the first place. He said, "I was doing the acting and auditioning thing and was at a gym when a casting director friend of a friend said, 'They're casting for "The Price Is Right" and I can hook you up with an appointment.'"
O'Halloran added, "It sounded fantastic, but I had no expectations. I ended up with a contract for like a month, or two weeks, and it became something that's evolved. The producers expanded [my] role a little bit and found me a place there. I haven't looked back."
James O'Halloran on working on the Price is Right
Winning the male model search for the "Price is Right" officially made James O'Halloran the second male model ever on the show. The first was Rob Wilson, who won in 2012. In a 2019 interview with news.com.au, O'Halloran (pictured above with fellow model Amber Lancaster) described what it's like working on "The Price Is Right." He explained, "You've got an ear piece in listening to the notes from the director as you go, there is all sorts of camera work and Drew [Carey] is always interacting." 
O'Halloran added, "It's an easy job in a way, but it's also an easy job to get it wrong. I think if you do get it wrong, there are hundreds of people working on the show and you end up holding them up." The Aussie told MediaVillage.com that "The Price is Right" and the Hallmark network treat their employees similarly and expressed gratitude that they both received him with open arms.