Who Is General Hospital's Bobbie Spencer?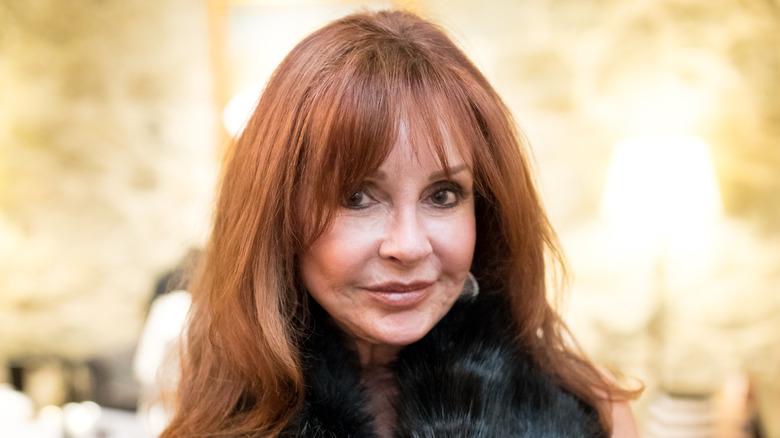 Greg Doherty/Getty Images
The character of Bobbie Spencer is iconic among "General Hospital" fans. The role was originated by actress Jacklyn Zeman, who was first introduced to viewers in 1977 when Bobbie came to Port Charles. Fans quickly learned that the character had a dark past, which led her into prostitution and forced her to make the difficult decision to give a child up for adoption at a young age. Upon returning to her childhood hometown, Bobbie became a nurse and fell head over heels in love with Scotty Baldwin (Kin Shriner), though he only had eyes for Laura Webber (Genie Francis) at the time.
Desperate to break up Laura and Scotty, Bobbie asked her brother, Luke Spencer (Anthony Geary), to come to town to help drive a wedge between the couple. After their plan failed, Bobbie moved on to Roy DiLucca (A. Martinez), a dangerous man with ties to the mob. Roy was eventually shot and killed, dying in Bobbie's arms.
From there, Bobbie's complicated love life only got more tangled. Upon meeting Dr. Noah Drake (Rick Springfield), she pretended to be blind so that he would stay with her. However, after that romance fizzled out, Bobbie went on to marry financier D.L. Brock (David Groh). Sadly, that marriage was tragic for Bobbie as he was revealed to be abusive. When D.L. was murdered, Bobbie was a suspect, but she was eventually cleared.
Bobbie longed to be a mother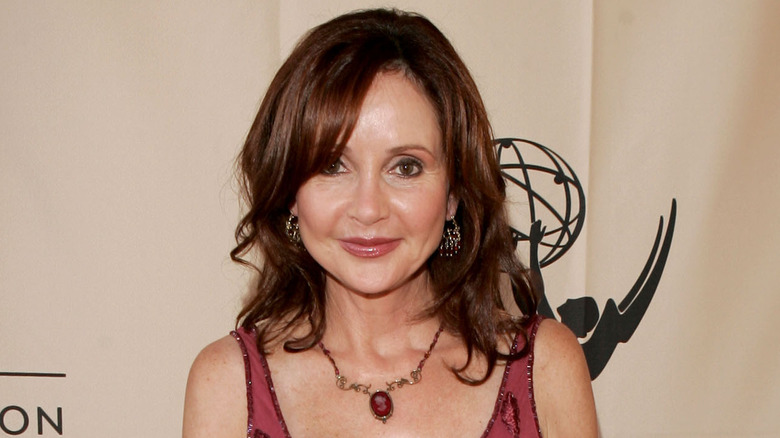 Mathew Imaging/Getty Images
"General Hospital" fans went on to watch Bobbie Spencer get entangled in even more drama when she married Jake Meyer (Sam Behrens) in 1986 and plotted to raise the baby he fathered with his mistress. However, Bobbie's life was turned upside down when she was paralyzed after an attack on the hospital. During her recovery, Bobbie befriended a woman named Martha McKee (Nancy Becker-Kennedy). Bobbie later agreed to raise Martha's children, Skeeter and Melissa. However, after Melissa rebelled, the children were taken away from Bobbie, and she was unable to adopt them, ultimately causing Jake to leave town. 
Bobbie briefly reunited with Scotty Baldwin before falling hard for Dr. Tony Jones (Brad Maule). However, her quest to become a mother was still her central focus. She ended up purchasing a child on the black market, which led to a messy custody battle. However, when all was said and done, she was able to adopt the boy she named Lucas Jones.
When Bobbie and Tony began to have marital complications in the late '90s, she found him in bed with Carly Roberts. This betrayal drove Bobbie straight into the arms of Stefan Cassadine (Stephen Nichols), whom she later married. However, Bobbie realized that Stefan was evil and teamed up with her brother Luke Spencer to take him down. Meanwhile, Tony and Carly got engaged and were expecting a child together when Bobbie found out that Carly was her biological daughter, whom she had given up for adoption all those years ago.
Bobbie Spencer's final episode aired in April 2023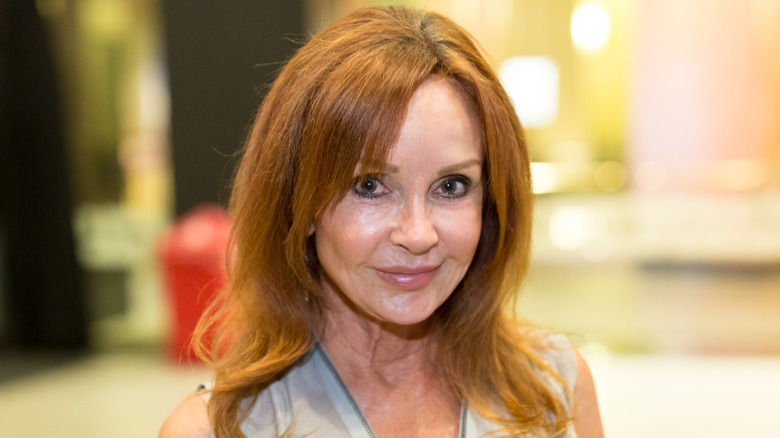 Greg Doherty/Getty Images
Bobbie Spencer and her daughter Carly eventually built a relationship, and the birth of Carly's son, Michael Corinthos, helped the women bond. Bobbie's love life continued to be full of wild drama as she fell for Jerry Jacks (Sebastian Roche), reunited with Scott Baldwin again, and was unhappy to see Carly's biological father, John Durant (Corbin Bernsen), return to Port Charles. In 2010, Bobbie left town and moved to Seattle to be closer to her son, Lucas. She made returns for family issues, such as the kidnapping of Carly and her niece Lulu Spencer. She was also there for both Luke and Carly as they faced obstacles in their own lives.
In 2022, Bobbie was crushed when Luke died in a supposed accident and maintained the idea that he had been murdered. Bobbie continued her life as a mother to her adult children, helping Lucas during a custody battle and growing closer to Carly when she revealed she wanted to change her last name to Spencer to honor her mother.
In April 2023, Jacklyn Zeman made her final appearance as Bobbie Spencer on "General Hospital." In her final on-screen moments, Bobbie attended the wedding of her grandson Michael to Willow Tait (Katelyn MacMullen). The following month, Zeman died at the age of 70. Bobbie is one of the most important and beloved characters to ever appear on the soap opera, and fans will surely miss her presence in Port Charles.