Why Abby Lee Miller Kicked Chloe Lukasiak Out Of The Studio In Season 4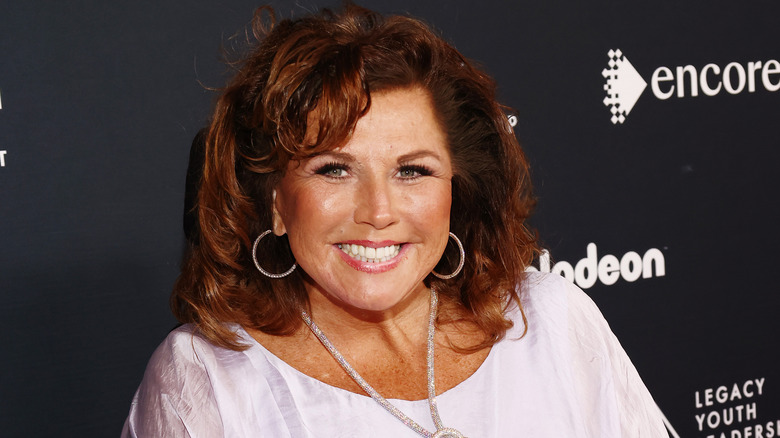 Tommaso Boddi/Getty Images
Once considered must-see guilty-pleasure viewing, "Dance Moms" ruled reality TV for eight seasons before taking its final bow in 2019. The Lifetime show combined high kicks with high drama behind the scenes of the Abby Lee Dance Company. While the young performers worked to learn new routines for competitions, their mothers gossiped and argued over whose daughter should get a coveted solo. 
In the center of it all was controversial coach Abby Lee Miller, best described as a combination of Gordon Ramsay, Simon Cowell, and Joan Crawford's Mommie Dearest. Miller may have helped push her dancers to excellence — some, like JoJo Siwa, even became stars in their own right. But her drive to win and her harsh techniques (bordering on outright bullying) earned her equal amounts of respect and loathing.
One running plot line involved young performer Chloé Lukasiak. Despite her obvious talent, Miller seemed reluctant to give her the credit or the solos her mother felt she deserved. Viewers gasped over one episode in Season 4 in which Miller actually ordered Lukasiak out of her studio. It wasn't a permanent booting — the teen stayed on the show for several more episodes — but it wasn't until years later that Lukasiak revealed the truth behind the dramatic plot. She also filled in fans on some other dishy topics, like the uncomfortable multi-person van the dancers used to travel to and from competitions.
Chloé Lukasiak spilled some juicy tea about Dance Moms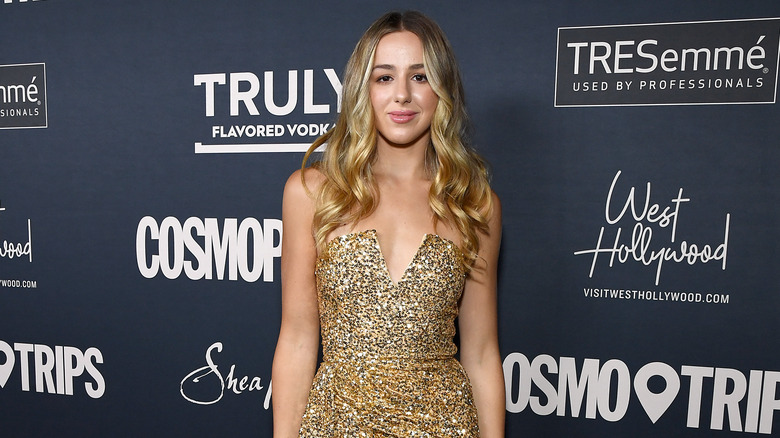 Jon Kopaloff/Getty Images
In a 2019 segment of her YouTube channel, Chloé Lukasiak dished about "10 'Dance Moms' Facts You Didn't Know." Lukasiak admitted that while she's "incredibly grateful" to have had the experience of appearing on the popular reality series, saying, "It was a really hard time for me on the show, definitely the hardest thing I've ever been through." As if that didn't drive home the point clearly enough, Lukasiak referred to Abby Lee Miller only as "my former dance teacher." 
Small wonder. Throughout the first several seasons, it was clear that Miller was trying to sabotage Lukasiak's dreams of fame. She frequently had Lukasiak face off against teammate Maddie Ziegler to earn a coveted solo. As seen in one shocking scene, Miller even tried to persuade the judges of one competition that Lukasiak didn't deserve the first-place trophy she'd just won. It was one of the most problematic moments in "Dance Moms" history.
Among the secrets Lukasiak spilled: The infamous "pyramid," a weekly evaluation of the girls' performances from weakest to best, was a ritual Miller created for the show. "It's not a normal thing to do [in dance studios]," Lukasiak said. "Let's rank children and tell them how terrible they are!" The segment often took as long as two hours to film, during which time Lukasiak claims the dancers had to stand with their hands behind their backs and their feet in an attractive ballet position — Miller apparently felt that holding one's hands in front made it look like they needed a bathroom break.
Chloé Lukasiak found fame — and love — after Dance Moms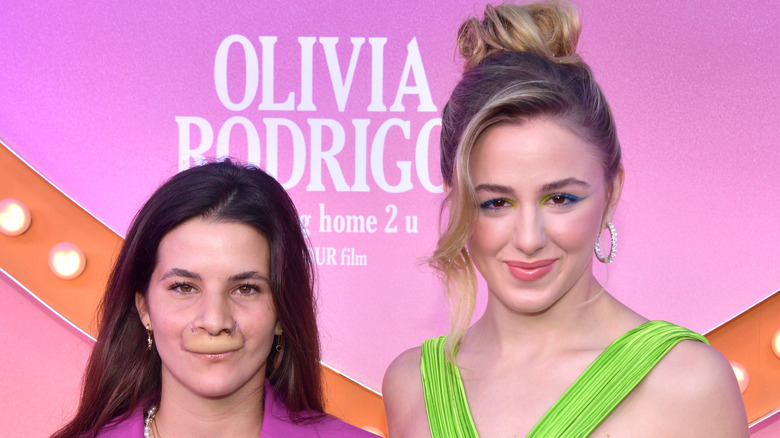 Araya Doheny/Getty Images
Being a competitive dancer is difficult enough for tweens and teens, but Chloé Lukasiak maintains her experience with the Abby Lee Dance Company bordered on toxic. In her YouTube tea-spilling session, she revealed the truth behind a particularly unpleasant episode in Season 4 of "Dance Moms." In it, Miller was seen kicking Lukasiak out of the studio. As the dancer explained, the incident was a disagreement over the contract Miller wanted her mother to sign in order to stay in the troupe. Lukasiak claims the terms included not being allowed to gain or lose more than 5 to 10 pounds, change her hair drastically, or get tattoos or body piercings.
The dispute was eventually resolved, and Lukasiak stayed on the show before parting ways in 2014 over a comment Miller made about her appearance — a condition called silent sinus syndrome caused one of her eyes to look smaller than the other. "She was really rough on me that year. ... As much respect as I have for her as a dance teacher and as a person ... what she said was horrible," said the dancer. Now free to pursue her interests, Lukasiak has been busy with numerous modeling gigs, movie and TV appearances, social media campaigns, and even an autobiography. 
The dancer's personal life has also done a grande jeté forward. She revealed to People that she has been dating Brooklinn Khoury since late 2020. She calls her girlfriend "the most incredible human I've ever met."