New York City Mayor Condemns Harry And Meghan's Car Chase (But Casts Doubt On The Details)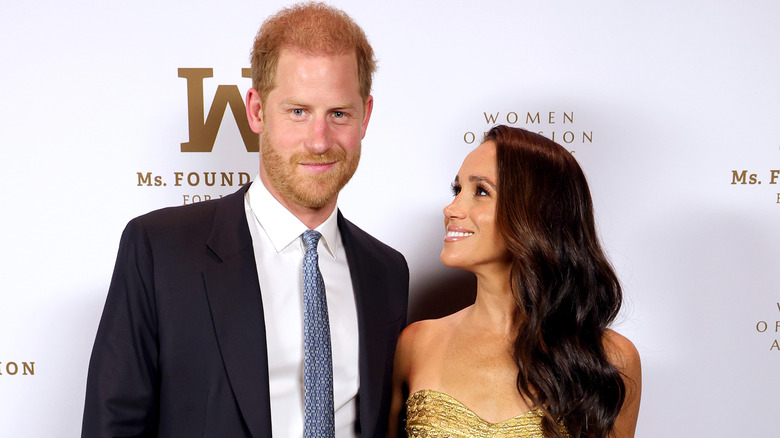 Kevin Mazur/Getty Images
Meghan Markle, Duchess of Sussex, was one of the four honorees at the 2023 Ms. Foundation for Women of Vision Awards in New York City. The "Suits" alum, who was recognized for her advocacy work and humanitarian efforts, accepted the award while looking like a vision herself in a sleeveless gold dress. Prince Harry, Duke of Sussex, and Meghan's mother, Doria Ragland, were also in attendance. Ms. is a feminist magazine co-founded by Gloria Steinem, and in her speech, Meghan spoke about how her mom's subscription to the publication played a critical role in her life from an early age. "Ms. was formative in that cocooning: It piqued my curiosity and it became the chrysalis for the woman that I would become and that I am today," she said, as reported by Town & Country Magazine.
While Meghan and her loved ones were all smiles at the award ceremony, the evening soon took a turn. Following the event, Meghan, Ragland, and Harry were chased in their car by paparazzi. Royal expert Omid Scobie shared the Sussexes' team's reaction to the incident on Twitter. "The Duke and Duchess of Sussex and Ms. Ragland were involved in a near catastrophic car chase at the hands of a ring of highly aggressive paparazzi," the statement read, adding that it lasted for hours. New York City Mayor Eric Adams has harsh words for those in pursuit of the royal couple, but he also questioned the timeline presented by the Sussexes' team.
The mayor of New York City has spoken out against the 'reckless' paparazzi chase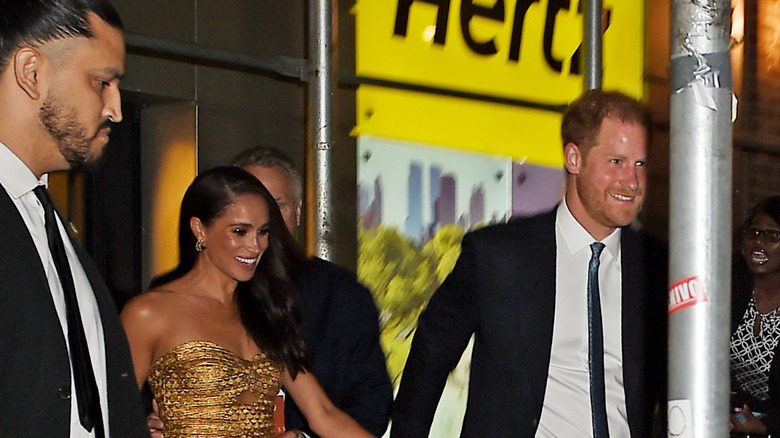 Mega/Getty Images
When New York City Mayor Eric Adams was asked about the paparazzi pursuing Prince Harry, Meghan Markle, and Doria Ragland, he called the chase "reckless and irresponsible," noting that it posed a threat to civilians and members of the NYPD alike. "Two of our officers could have been injured," he said, as reported by People. He also brought up Princess Diana: "I don't think there's many of us who don't recall how [Harry's] mom died."
But Adams didn't seem entirely convinced that the ordeal went on for as long as Harry and Meghan's spokesperson said. "I would find it hard to believe there was a two-hour high-speed chase," Adams stated. That said, the mayor did acknowledge that even a much shorter chase involving speeding and reckless driving through NYC would be a concern for not just those in the car but those on the streets of the bustling city.
In a statement to The Independent, the NYPD confirmed the presence of the paparazzi. "There were numerous photographers that made their transport challenging," the statement read. "The Duke and Duchess of Sussex arrived at their destination and there were no reported collisions, summonses, injuries, or arrests in regard." The NYPD didn't make a comment in regards to the timeline.