The Classic Soap That Gave Lori Loughlin Her Showbiz Start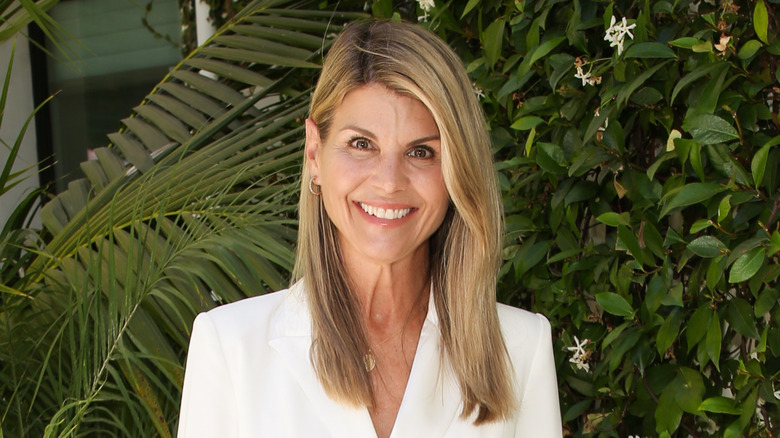 Paul Archuleta/Getty Images
Before the college admissions scandal that rocked her family in 2019, Lori Loughlin's name was been cemented in pop culture history due to her memorable television roles. Before becoming a staple on the Hallmark channel, Loughlin was best known for her role on the beloved family sitcom, "Full House." However, like so many other actors in Hollywood, Loughlin actually got her start on a soap opera.
While fans may remember Loughlin well from her acting gigs dating back to the 1980s, many would likely be surprised to know that the actor actually began her career at just 15 years old. Although she had landed a small role in the 1979 film "Too Far to Go," Loughlin's first big break was on the now-defunct soap opera "The Edge of Night." The sudser, which premiered in 1956, aired on CBS. The show was darker than most, focusing on crime and the battle against good and evil.
During a 2018 interview with Salon, Loughlin recalled her early days on the classic soap, revealing that it was a great learning experience for her in her career. "When I was almost 16, I got a job on a soap opera," she said. "It was very random. They set me in on an audition and I got it and I did three and a half years on ... 'The Edge of Night,' which was phenomenal training for a young actor," she added.
Lori Loughlin played Jody Travis on The Edge of Night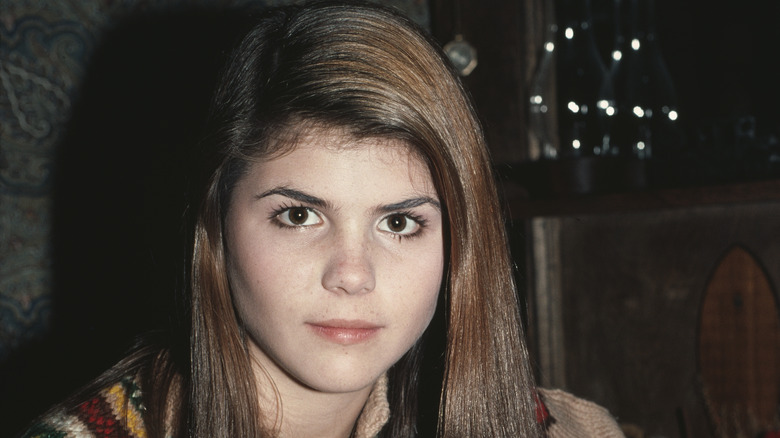 Michael Ochs Archives/Getty Images
In 1980, Lori Loughlin booked her first major TV gig when she was cast in the role of troubled teenager Jody Travis on the soap opera "The Edge of Night." At the time, Loughlin was a young teen who was just starting off her acting career, and she was willing to embellish the truth to get a part. While speaking to Salon, the actor admitted that she lied to get the role, telling production that she could dance, as her character was a dancer. However, after she got the role, it was clear that she would have to confess her transgression.
"I lied and said I could dance because it was the role of a dancer and then I got there, and they had a full-blown dance studio," the actor recalled. "... And a choreographer. Then I had to go in and tell the producers I lied, and I thought they were going to fire me," she confessed.
However, the producers didn't fire Loughlin, and she went on to learn some valuable lessons while working on the show, including that the business can be fast-paced and even brutal at times.
Lori Loughlin learned a lot from her soap opera days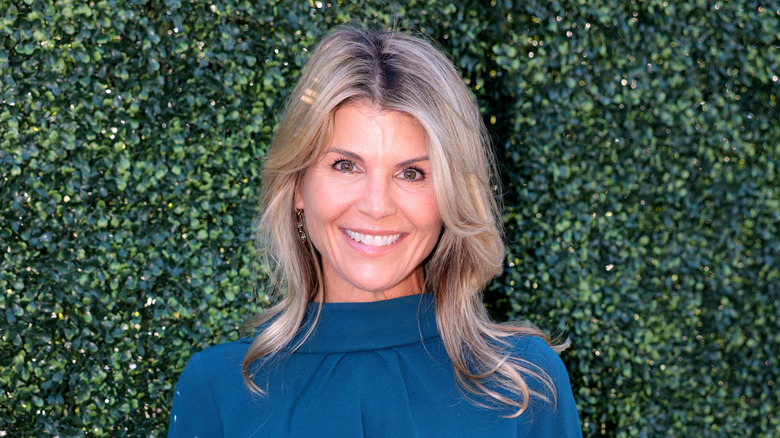 Tiffany Rose/Getty Images
In addition of learning the ins and outs of being on a TV show, Lori Loughlin's soap role on "The Edge of Night" also taught her that she was replaceable as an actor. "When I was on that soap, I did learn that you are always replaceable and to be humble and thankful. I'll tell you why I learned that lesson. They had an actor who was a main character on the show, Larkin Malloy, and he was hit by a gypsy cab one night in New York City, didn't show up for work the next day. No one knew where he was. Finally, they located him in the hospital. He was in critical condition. That happened on a Thursday. On Friday they were auditioning, because it's a daytime soap, auditioning another actor to replace him," Loughlin recalled to Salon.
Loughlin stayed on the soap opera for three years before leaving in 1983. She later went on to land her most well-known role as Rebecca Donaldson, aka Aunt Becky, on "Full House," a role she reprised for the Netflix sequel series "Fuller House" decades later. She also appeared on the Hallmark series "When Calls the Heart," but took a step back from acting after serving jail time for her involvement in the college admissions scandal.
Despite her career ups and downs, Loughlin is still beloved by her loyal fans, and her early beginnings in soaps are partially to credit for that.