Why Juliette Lewis Turned Down The Lead Role In The Princess Diaries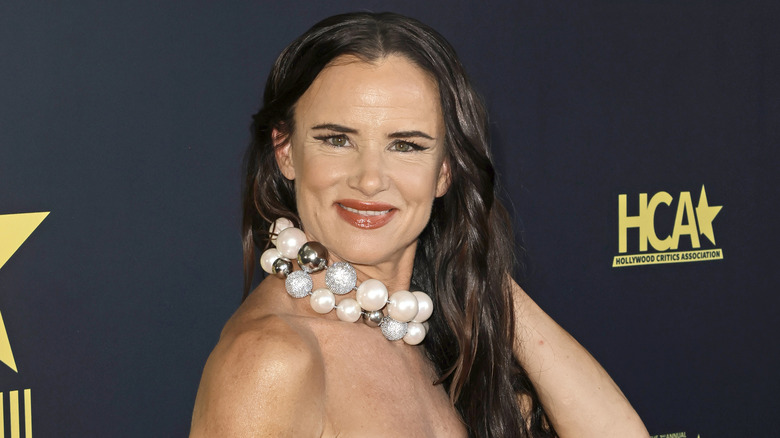 Kevin Winter/Getty Images
Juliette Lewis has starred in a number of iconic roles, all of which have cemented the actress' place as a bonafide star. She absolutely stole the show with her performance as defiant Danielle Bowden in "Cape Fear," which is saying a lot in a film that also stars Robert De Niro, Nick Nolte, and Jessica Lange. Since then, landing big roles comes easily for the actress and musician. Time and time again, she's showcased her versatility by playing wildly different characters and nailing each performance. Even more impressive, she's been keeping up the momentum since she got her big break in the 1980s on sitcoms. She's consistently been in big-budget movies and TV shows for more than thirty years now. Her more recent work includes the TV show "Yellowjackets," where she plays the adult version of Nat Scatorccio. As a teen, the character was a member of a girls soccer team lost in the wilderness after a plane crash.
But only her biggest fans know that Lewis was the first choice for a coveted lead role in a Disney film, a role that she ultimately rejected. Despite a role in "The Princess Diaries" being a highly desirable achievement for most actors because of its Disney backing and built-in fanbase, Lewis craved a more dynamic character to play, and unfortunately, the princess of Genovia was not it.
Juliette Lewis wanted an edgier role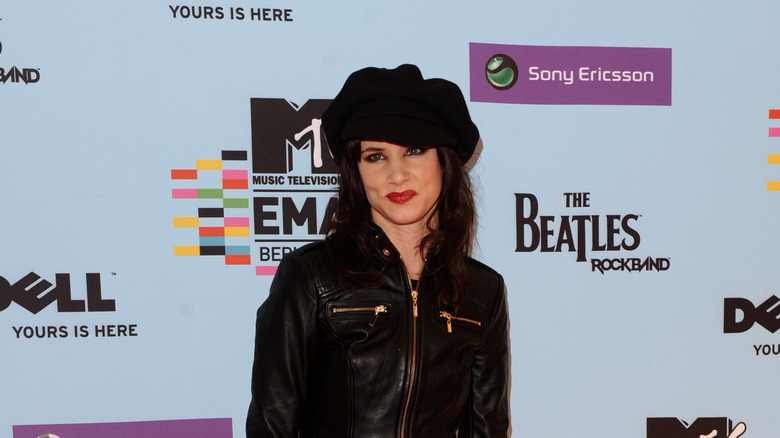 Anthony Harvey/Getty Images
For fans of Meg Cabot's wildly popular book series "The Princess Diaries," it was a dream come true when news dropped that it was being turned into a live-action Disney movie. Finally, a chance to see the characters you've only read about on the big screen! Books-turned-movies always seem to have extra pressure on them for casting. After all, they need to make sure these beloved characters meet fans' expectations. We're sure the producers were determined to find just the right actress to play the lead character Mia Thermopolis, the lovably awkward student who discovers she's secretly a princess of a faraway land.
One actor the filmmakers considered for the part of Mia was Juliette Lewis, but she decided to give the role a pass. Per The Things, the reason Lewis declined to play the lead role is likely that it lacked that certain "edge" she loves in a character. Disney is known for being family-friendly entertainment, and Juliette Lewis' evolution over the years has revealed her tendency to play in starkly gritty movies. Being a pampered high school princess just isn't the type of role that usually appeals to the "From Dusk Till Dawn" actress, who is more likely to play damaged or unique characters.
The decision didn't slow down her career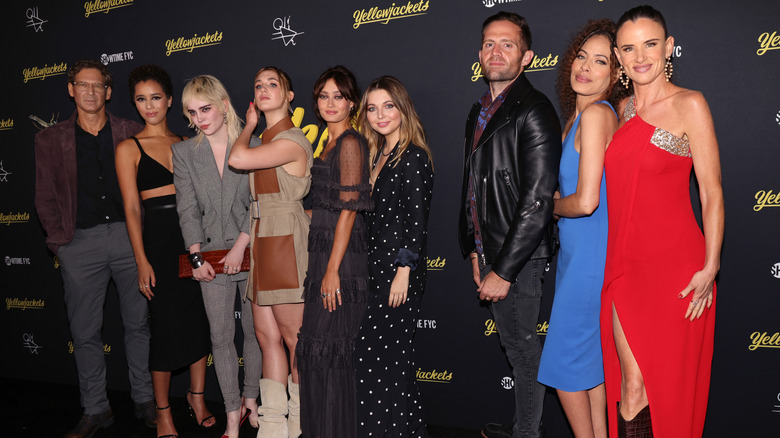 David Livingston/Getty Images
Passing up the role of Princess Amelia Mignonette Thermopolis Renaldi was a big decision, but it worked out for everyone in the end. Juliette Lewis' choice made the role available to others. One of them was an actress who was new to the big screen. After a memorable audition, the producers of "The Princess Diaries" decided the role was destined for Anne Hathaway, and it was her remarkable performance as the princess that set Hathaway on the path that made her a household name.
Before Hathaway was offered the part and after Lewis passed on it, the studio had a few other well-known names that they considered casting. According to Grazia Daily, many of our favorite "it girls" of the '90s received a call. That's right: Mia Thermopolis was extremely close to being played by Alicia Silverstone, Jessica Biel, Kirsten Dunst, or Claire Danes.
Lewis may have passed on the opportunity, but that doesn't mean the celeb was out of work in the early 2000s. She would go on to land roles that were more her style in a slew of other films and TV shows, including "The Way of the Gun," "Old School," and the 2004 remake of "Starsky & Hutch."