Ryan Paevey Compares Being A Soap Star To Being A Hallmark Star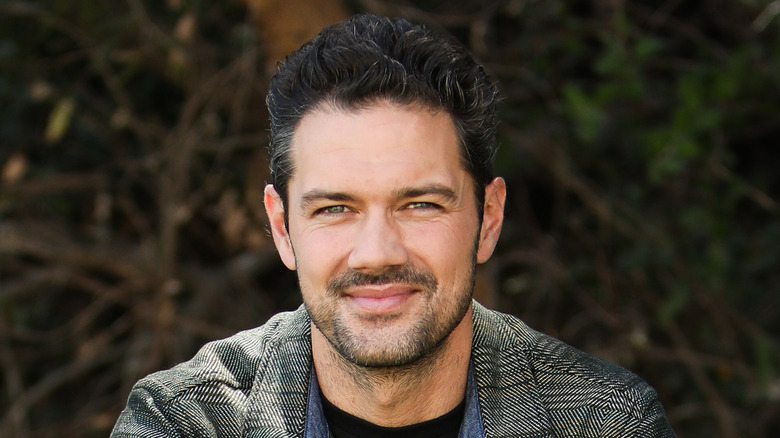 Paul Archuleta/Getty Images
Hallmark star Ryan Paevey is a self-described "adventurer" who revels in living life on the edge. With his natural good looks and chiseled jawline some would pay a killing for, Paevey got his start in entertainment as a teenage model while still in high school. By 2013, his years in modeling paid off when one random gig led to a consistent role on ABC's lasting soap opera "General Hospital." Paevey played heartthrob Police Detective Nathan West, the goody-two-shoes son of then supervillain Cesar Faison. His likeability kept him around for over four years before his run ended in 2018.
He continued his acting career starring in over a dozen Hallmark movies in between appearing in small roles on shows like "Brooklyn Nine-Nine" and "Games People Play." Outside of his acting career, Paevey's social media highlights his love for adventure and the great outdoors. According to his Instagram bio, Paevey cites himself as an "actor, adventurer, thinker, Wanderer, lover of animals" who only appears on TV "sometimes." Photos and videos show his love for snapping nature pics, riding on one of his two Harley-Davidsons, bonding with animals and insects, and rock climbing. Paevey also prides himself as a jewelry designer and sells his work on his online shop Fortunate Wanderer. The "Two Tickets to Paradise" star is a true adventurer in every sense of the word, and it would take one to handle the busy work days he endures as an actor.
How General Hospital prepared Ryan for the Hallmark multiverse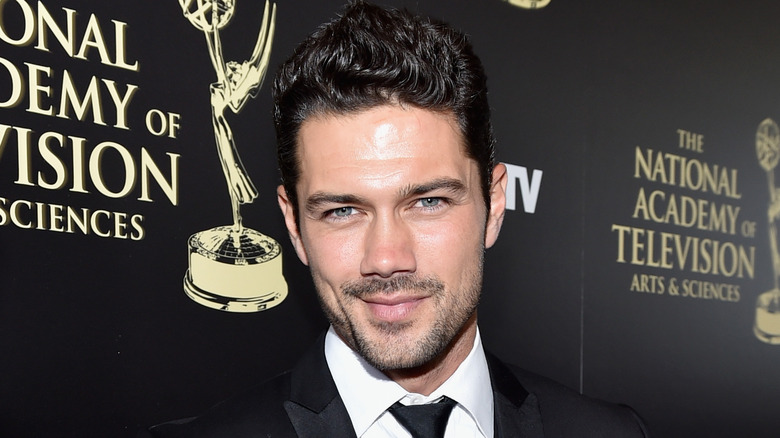 Alberto E. Rodriguez/Getty Images
Ryan Paevey's hectic start to acting on daytime television proved to be the perfect introduction ahead of enjoying more mellow days starring in Hallmark movies. Daytime television is known for its demanding shooting days, and soap operas endure more lively schedules than weekly TV series that only the strong can survive. Making it four years on "General Hospital" might've been the perfect place for Paevey to adjust to what was to come as a Hallmark star. "My introduction to it was fast, long days, lots of pages," he told Wide Open Country. So transitioning over to Hallmark, where their made-for-TV movies are typically shot within 15 days, has allowed Paevey to enjoy more "relaxed" work days, as he describes it.
Shooting small roles for television series like "Brooklyn Nine-Nine" and "The Client List" was a piece of cake for the soap opera alum who was thrust into 76-page shoot days as a rookie. The "Coyote Creek Christmas" star has scoffed at gigs where other cast and crew would freak out over a 10-page shoot. "I'm like, 'I did 76 once. I'm sure we can handle 10,'" Paevey said, noting how "spoiled" he's been to star in daytime television and Hallmark. It was a challenging introduction to acting but one that he adjusted to quite well, considering his love for action and adventure. "I don't sit still very well," Paevey jokingly admitted.
Ryan Paevey wants to bring his motorcycle to work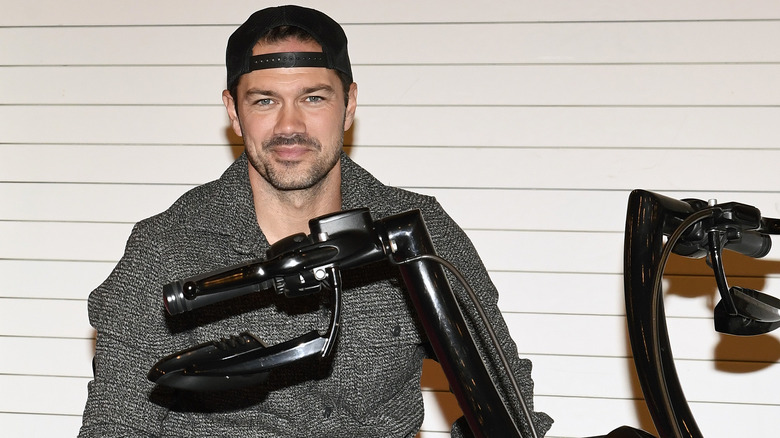 Michael S. Schwartz/Getty Images
Ryan Paevey's Hallmark roles have taken him to coyote creeks, New York City's famed Plaza Hotel, and Hawaiian resorts. But he desires to incorporate more of his love for exciting quests into his onscreen roles. The little bit of surfing he got to do while shooting "Two Tickets to Paradise" in Hawaii only heightened his urge for a sequel where he could ride one of his motorcycles with a rig to hold a surfboard and show off his skills for both action-packed activities. "I can do both of those things. I'd love to do both of those things. I volunteer as tribute," Paevey told Wide Open Country. 
Paevey has no plans of leaving Hallmark anytime soon. He inked a multi-picture deal with Hallmark's parent company Crown Media Family Networks in May 2022 and has boasted about the change coming to the network's made-for-TV movies. Hallmark audiences can expect to see more inclusive content with subject matter that will relate to more viewers since it'll be "more reflective of real life," Paevey teased in an interview with TV Insider. It's a plus for Paevey, who will reach new and diverse viewers while growing his fanbase, whom he enjoys connecting with at the annual RomaDrama Live! events. As a TV heartthrob, he's been a regular at the romance-driven festival for the past decade. It's busy days ahead for Paevey, but he wouldn't have it any other way.