Ross Mathews On The TV Role He'd Love To Tackle Next - Exclusive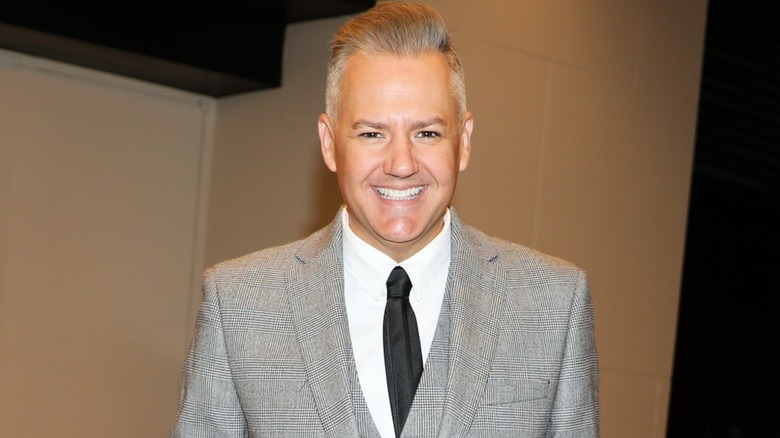 Jose Perez/bauer-griffin
Over the course of a two-decade-long career, television personality Ross Mathews has been on a mission to make audiences laugh.
He was first introduced to the world as Ross the Intern on "The Tonight Show with Jay Leno" and has since starred on shows like "Chelsea Lately," "The Drew Barrymore Show," and "RuPaul's Drag Race" — and his successful television career has even expanded into other areas. He has his own fashion line, hosts a podcast, and has written books about his life. Yet throughout his diverse portfolio, there's one thing that his projects all have in common.
"There's a through line with everything I'm doing about trying to shift people's mood, leave it better than I found it, and make the world a giggler place," Ross Mathews shared during an exclusive interview with The List.
His latest partnership is no different. At participating Days Inn by Wyndham locations, guests will soon be able to press a button on their hotel room mirror to hear Mathews' voice give them a compliment. "When Days Inn by Wyndham came to me and asked if I wanted to be a part of their Complimentary Mirror, I was like, 'This is so perfect,'" he explained, "because that's their intention as well."
There is still one thing, however, that Mathews hopes to accomplish on his mission to make the world smile. "Game show!" he told us. "Game show, because I want to give away."
Here's why he would love to host a game show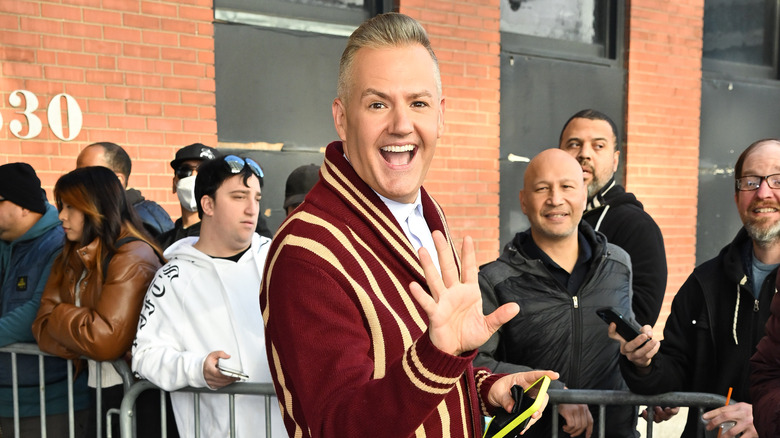 James Devaney/Getty Images
There's something special about game shows that Ross Mathews finds so relatable. Many of the contestants are the same kind of small-town people that he was raised around. "They're plucked from where they grew up," he told The List, "and [you bring] them to this soundstage in Hollywood, and they can leave with a sum of money that would make their lives different."
Mathews' mission is all about changing the world, and what better way to do that than to make someone's life easier with a little extra money? "I love the energy of game shows, and I love the intent of game shows, which is to truly change people's lives," he explained.
So whom do we need to call in order to make this happen?
To hear Ross Mathews give you a compliment that is sure to make you smile, book your stay at one of the participating Days Inn by Wyndham rooms with a Complimentary Mirror between May 22 and June 30.