The Prison Life Advice Abby Lee Miller Offered Lori Loughlin And Felicity Huffman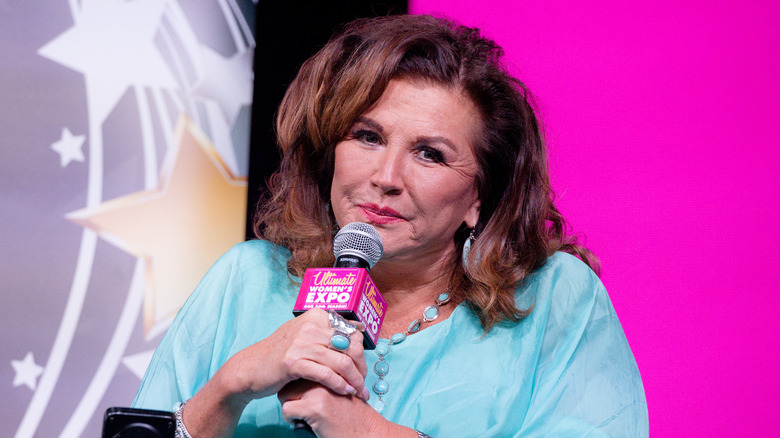 Marcus Ingram/Getty Images
Abby Lee Miller garnered a controversial reputation for herself through the Lifetime reality series "Dance Moms." As the coach of a junior dance team, Miller was criticized for her harsh teaching tactics and controversial on-screen choices, leading to a host of "Dance Moms" scandals. Casual viewers of the show may not realize that this controversial reputation extends beyond the TV screen, with Miller being sentenced to federal prison in May of 2017.
After being indicted on twenty counts of fraud, the celebrity was convicted of concealing assets from the bankruptcy court and failing to report an international currency transaction. Miller was sentenced to 366 days behind bars, serving eight months of this punishment before being released under supervision. She was also ordered to pay a $40,000 fine and a $120,000 money judgment.
Since her time in prison, the reality star has been questioned about her experience several times, with interviewers asking her to weigh in on the court cases of other celebs. In 2019, she even offered some prison advice to Lori Loughlin and Felicity Huffman, encouraging them to open up to the fellow inmates they encountered.
The Dance Moms star emphasized story sharing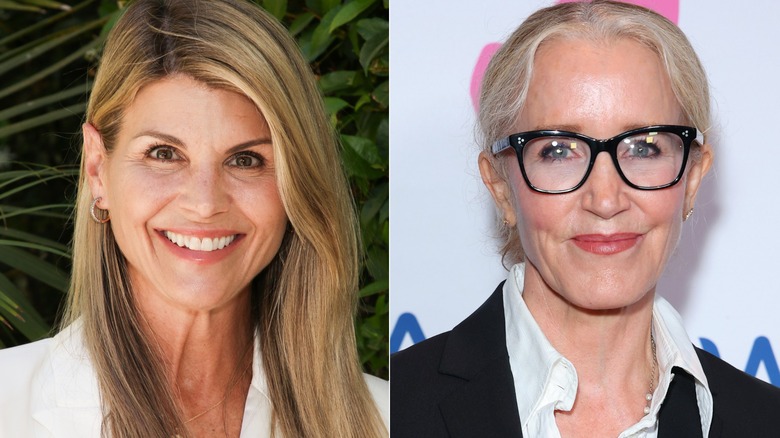 Paul Archuleta & Leon Bennett/Getty
Lori Loughlin and Felicity Huffman, of "Full House" and "Desperate Housewives" fame respectively, were part of the massive college admissions scandal uncovered in 2019. Loughlin was sentenced to two months in prison for her role in the scheme, additionally facing two years of supervised release, 100 hours of community service, and a $150,000 fine. Huffman was sentenced to 14 days in prison and 250 hours of community service in addition to being fined $30,000.
After being asked by Entertainment Tonight if she had any advice for Loughlin and Huffman regarding their then potential sentences, Abby Lee Miller answered, "Be open with people. They are celebrities. People know them from TV. TV's a big deal in prison. A big deal. People watch it nonstop. So they're gonna be interested in what it was like to be on a TV show."
In addition to encouraging them to share their on-screen experiences, the "Dance Moms" star also advised Loughlin and Huffman to be open to the stories of their fellow inmates. "It's important to listen to every other woman's story because everybody there just wants to tell their own story and be heard. I think that's what I learned most," Miller said.
Miller also talked about the difficult aspects of prison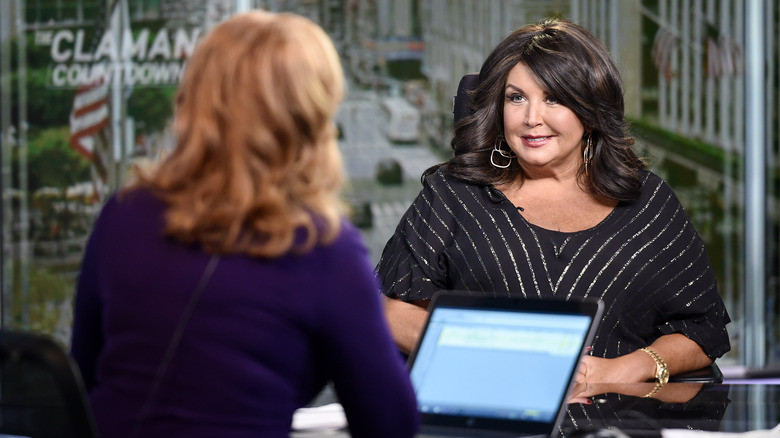 Steven Ferdman/Getty Images
Beyond encouraging Lori Loughlin and Felicity Huffman to be open with other inmates during their time behind bars, Abby Lee Miller also talked about the more difficult elements of prison. For the Lifetime celebrity, interactions with the prison guards were particularly challenging, especially because of the reputation she garnered from "Dance Moms."
"It was bad. It was really bad — more so the female guards than the male," Miller told Entertainment Tonight. "You know, you don't need a lot of credentials to be [a] prison guard in a federal prison. And, you know, you give them a set of keys and a weapon, and they're in power."
However, the reality TV star adds that reputation will also affect their treatment, contrasting their personas with her own. "In my particular situation, they were — because of my characterization on television and what I'm known for, and you know, screaming at the kids and yelling at the moms," she said. "I don't think Felicity and Lori are gonna hit that same thing 'cause that's not the persona they have on TV. I think [Loughlin is] still going to be [America's Sweetheart]."