Tragic Details About Jennifer Coolidge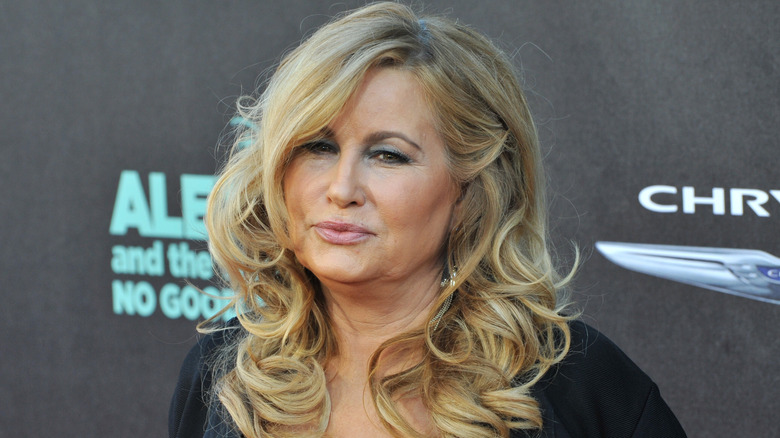 Featureflash Photo Agency/Shutterstock
Jennifer Coolidge is best known for her comedic roles, which she has always delivered perfectly. It's easy to be drawn to her often larger-than-life persona, but is this how she really is when the camera is not rolling? It turns out the brand of comedy she has become known for is not necessarily what she's dreamed of doing.
It's no secret that Coolidge has been typecast over the years. She has also endured personal loss and experienced rejection. Casting agents have made negative comments about her appearance, and directors have been unwilling to take her seriously because of her previous roles. Her life has not always been easy, and it has definitely had its ups and downs, but what makes Coolidge such a fascinating individual is her resilience. After an exceptional performance in "The White Lotus," her career is on an upward trajectory. This includes new roles: "The floodgates have opened," she told InStyle. "It's a completely different realm now — a lot of really interesting stuff." 
Still, she faced her share of hardship in the years before her career transformation. 
The pandemic affected her deeply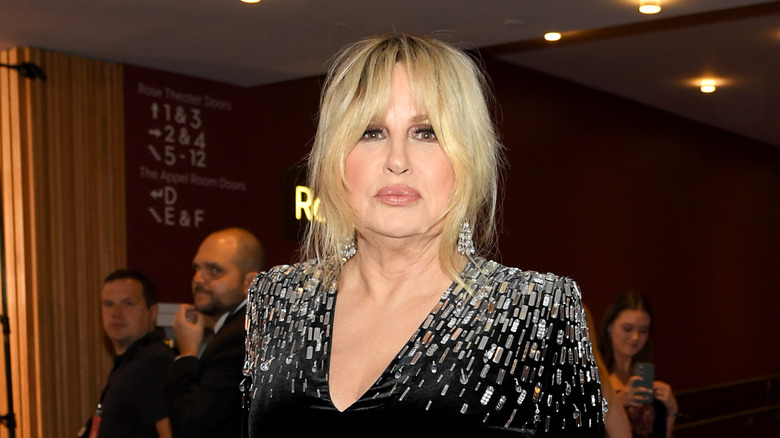 L. Busacca/Getty Images
Jennifer Coolidge's personal and professional struggles have led her to where she is today. One of the more challenging times in her life was during the pandemic, a period of uncertainty and health concerns, which weighed heavily on Coolidge.
"I was really affected by the pandemic," she told The Guardian in a 2021 interview. "It was an incredibly sad time. I was reading tragic news stories on a daily basis, had a fatalistic approach, and assumed the virus was going to win."
The pandemic affected how she looked at both her life and her career going forward. "I knew people who lost their lives and was convinced we wouldn't make it through. I wasn't thinking about work because I didn't think we'd be alive." Her emotional state made her eat more than usual, especially pizza. She describes herself as having been "gorging and self-destructing at home for months."
Jennifer Coolidge is often typecast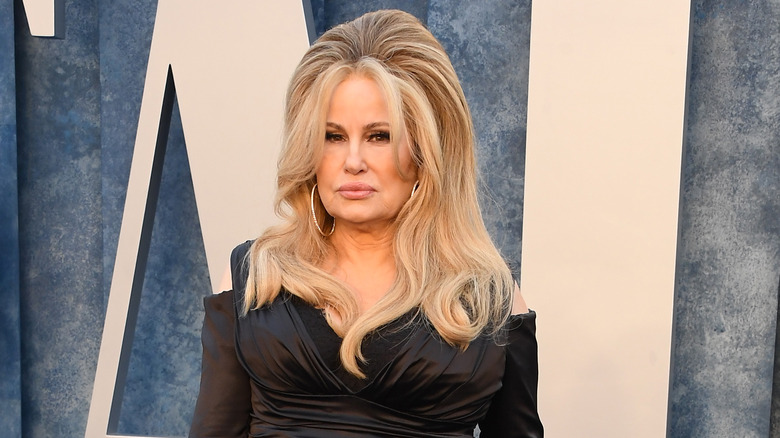 Steve Granitz/Getty Images
Jennifer Coolidge's interviews give you a glimpse into who she really is, and she's nothing like many of the characters she has portrayed on screen. She has been typecast, often playing light-hearted comedic roles (although she recently broke out of the mold created by her character in "Legally Blonde" with "The White Lotus"). Still, being considered for more serious parts was a challenge.
"I did these jobs that I felt like locked me into a certain perception," she said in an interview for Vanity Fair. "I was in this weird bubble for a really long time. And it just goes to show that you should really hold out and not just keep repeating yourself, but I was always desperate for the job. A lot of the time I was like, 'I don't know if I'll ever have an offer again." Though Coolidge felt backed into a corner in terms of securing different kinds of roles, she found new opportunities through her connection with Mike White, the creator of "White Lotus." She shared that the role allowed her to expand her range.
She is no stranger to rejection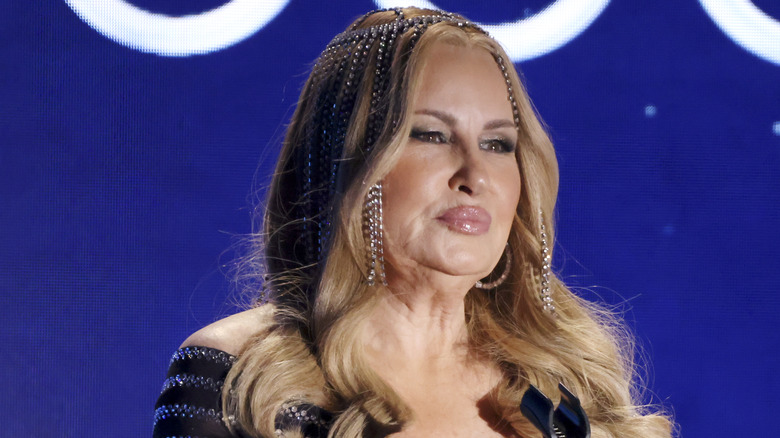 Randy Shropshire/Getty Images
Fans may not realize what a versatile actress Jennifer Coolidge really is because she is best known for static characters like Stifler's mom in "American Pie" and Paulette Parcelle from "Legally Blonde." It is no secret that Coolidge has been typecast, which she acknowledges. "People saw me doing comedies, and that's the only way they saw me," she told W Magazine in 2022.
She also spoke with Variety about how directors can be challenging to work with if their minds are not open to what an actor can do. "Some directors really don't want to see what you have," she said. "They have an idea of what you're supposed to do, and they don't want to see your version of it."
But she hasn't just dealt with lack of diversity in the parts she's been offered — she's also experienced a good deal of rejection throughout her career. "Ten years of my life of auditioning," she told the outlet, "none of it added up to a job." However, there was also an upside for the actress. "The fear is gone when you're so used to losing," she shared. "There's some freedom in that."
Feedback from agents has been hurtful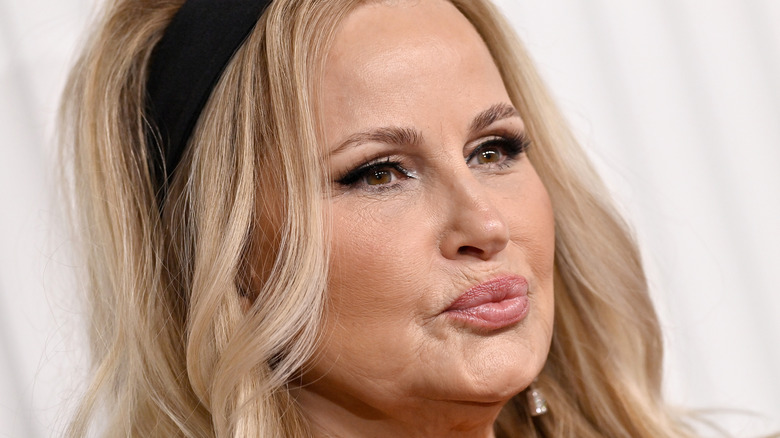 Axelle/bauer-griffin/Getty Images
The entertainment industry may seem all glitz and glamor, but that's far from the truth — it's hard work, and many actors fail to ever make it big. It also requires you to have thick skin and be able to take rejection without it deterring you. If the feedback that Jennifer Coolidge has received over the years is anything to go by, then she's one seriously resilient and determined woman who fully deserves to be where she is now.
Coolidge has reflected on the harsh comments she's received, remembering a casting agent who once criticized her appearance. "In your headshot, you look just like a young Candice Bergen," the agent told her, per Coolidge's interview with Vulture. "You look nothing like this," they continued. "I only cast good-looking people on my soaps." And this was not the only time she had people comment on her looks; even a former roommate was critical. Thinking back to the exchange in her early 20s, Coolidge told Vulture her roommate said, "I have a really good eye for talent. I don't see you as someone in front of the camera.'" Of course, this unnamed roommate was wrong, so who really came out victorious in this situation?
She's had disappointments while achieving her dreams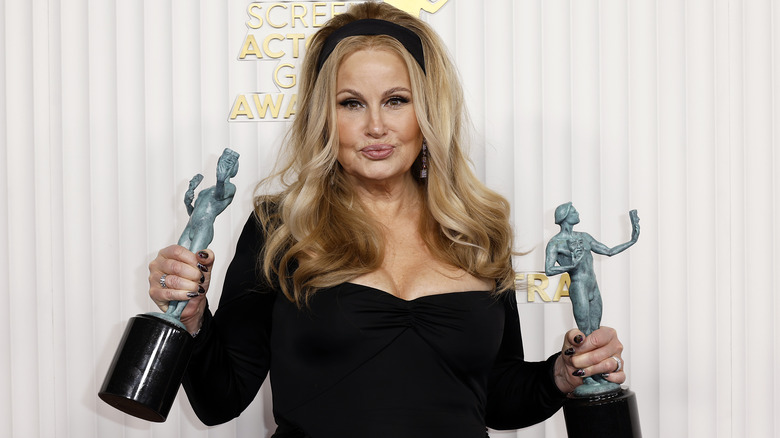 Frazer Harrison/Getty Images
What makes Jennifer Coolidge so likable is how honest she is. The actress is willing to discuss not only her career highs but also experiences that have had her second-guessing her choice of career. But did she stop fighting for the roles that she knew she deserved? She did not. This is why, after decades in the industry, you're still hearing about Jennifer Coolidge and she's continued landing more exciting roles.
In her acceptance speech for the 2023 Woman of the Year award from Harvard University's Hasty Pudding Theatricals, Coolidge reflected on all that she has overcome. "There was some times when I felt like, you know ... It wasn't going to go very well ..." she said (via Yahoo). She recalled, "My feelings as a young person and being extremely hopeful and having giant dreams and having very, very low moments too and then to be here tonight ... it was all worth it."
Jennifer Coolidge lost her mother at a young age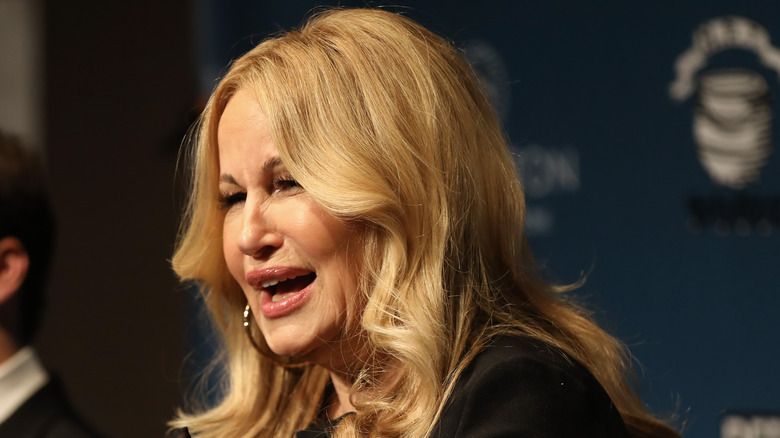 Scott Eisen/Getty Images
Jennifer Coolidge has spoken publicly about the similarities between her own life and her character Tonya's experience losing her mother in Season 2 of "The White Lotus." These similarities perhaps allowed her to draw upon her previous experiences and channel them into her art. Her mother was diagnosed with pancreatic cancer in 1994, and there was little time for Coolidge to prepare because she would pass away shortly after receiving the diagnosis.
The loss profoundly affected Coolidge, which she's spoken about several times. The COVID pandemic also brought up unexpected feelings about her mother's passing, and she had to relive many memories.
"I think maybe COVID felt like round two of something that I experienced in my early 30s, which was the passing of my mother," she told the Los Angeles Times. "It was very unexpected ... My mother's life was just cut short, and ... it was very traumatic. I don't think I ever, you know, could really recover from it."
She uses comedy to overcome shyness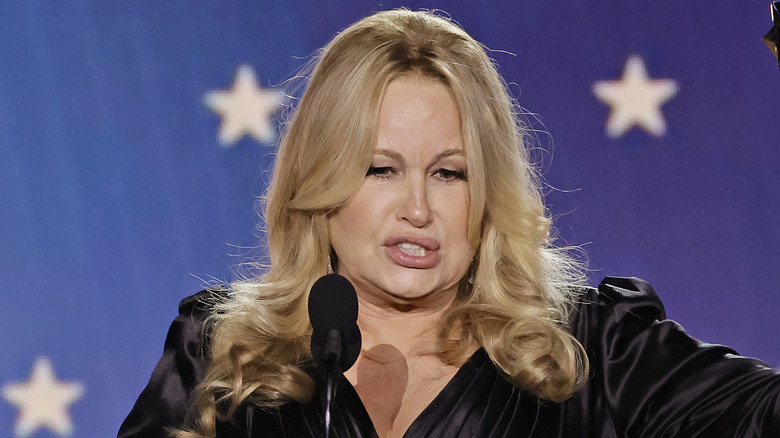 Kevin Winter/Getty Images
Jennifer Coolidge is a successful actress, and despite this success, she appears to remain humble. In an interview with The Guardian, she spoke about receiving roles later in life. "I've been very lucky. I don't want to analyse it too much in case they dry up," she said, before acknowledging projects that have put her in the limelight.
"People assumed I could only do certain kinds of role — that lady who comes in, opens a door, says something funny, then closes it," she continued. "You get put in a box as comic relief, but those things helped get me back in the game and I'm so glad." Based on Coolidge's roles, fans may assume that she is a woman who is confident and carefree. After all, not just anyone can deliver the comedic performances she has because they are often so tongue in cheek. But if you thought she was completely comfortable with herself, you'd be mistaken, because she's admitted to using comedy as a defense mechanism.
"I hate to just be... me. I think I put on a little something just to survive," she told InStyle of how she uses comedy. She shared, "There are tricks I've learned where I don't have to be 100% myself." Who would have guessed Coolidge is shy when socializing?
Isolation made her feel like she was hallucinating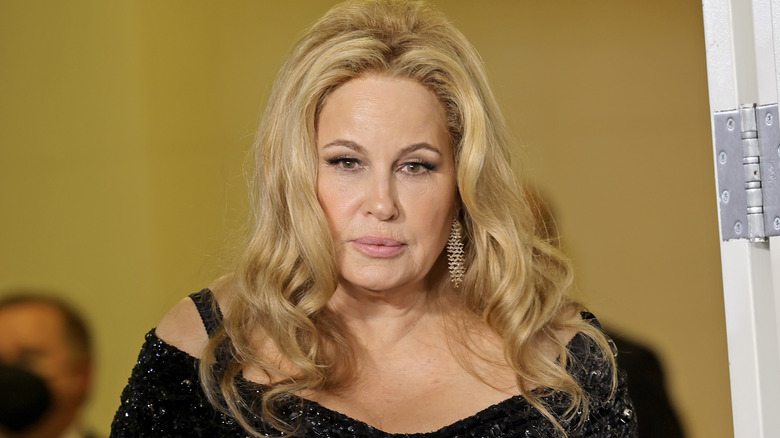 Amy Sussman/Getty Images
We have spoken about the many ways that the pandemic affected Jennifer Coolidge: She wanted to turn down roles, was uncertain of the future, and was dealing with the emotions related to her mother's death resurfacing. It's safe to say this was an incredibly challenging time in her life. But the isolation that came with it also left its mark, causing Coolidge to feel like she was "hallucinating."
"Being locked up during COVID was sort of like an acid trip, " she told the Los Angeles Times. "I felt like I had taken some really weird drug because all of these scenes in my life were being played out. And I wasn't taking any drugs, I was just eating a lot ... I felt like each day was sort of like I was hallucinating because my mother's death came up [in] all of these things ... "
She almost turned down her role in The White Lotus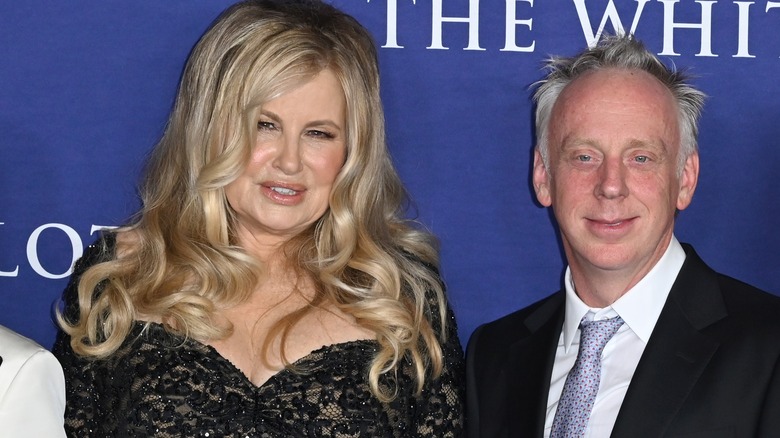 Featureflash Photo Agency/Shutterstock
"The White Lotus" is a black-comedy series created by Mike White, and it has an impressive cast, which includes Aubrey Plaza, Jon Gries, and Jennifer Coolidge. It has been received well by audiences and critics, and Jennifer Coolidge's performance has been praised. It was a role White wanted her in, and he, too, has noted that she did not receive parts with much substance over the years.
"I know that sometimes she gets frustrated that she's always having hump-the-furniture parts," White told Vulture. "She can nail that kind of broad comedy, so of course that's what people want her to do. People love her, but she's put in a box." You may think Coolidge would jump at the offer of a part in "White Lotus," but that was not quite how the scenario played out.
"I just looked like crap and didn't want to be on camera," Coolidge told InStyle of how she almost turned down the role. Luckily for her and fans of the show, she did not.
Her life has been filled with regrets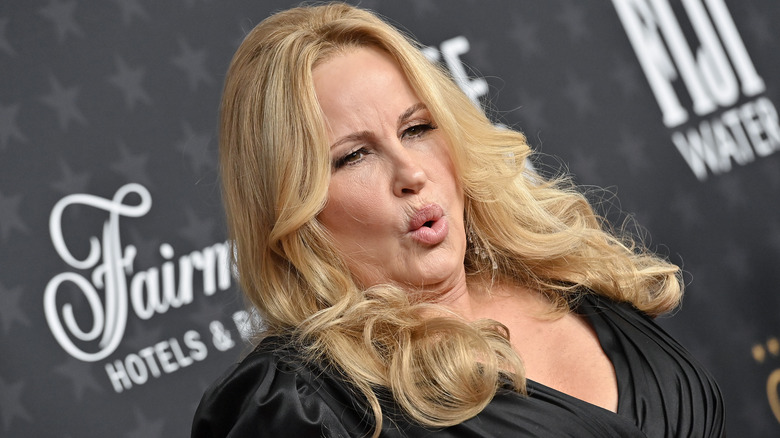 Axelle/bauer-griffin/Getty Images
Can anyone really say that they have lived their life without a single regret? Is there not something that most people look back on and wish they had the power to change, or feel that they have not had enough time to pursue the things they so badly want to achieve? Most people do not actively think about death or loss. So when Jennifer Coolidge's mother passed away quite suddenly, it was not something she saw coming.
In her interview with the Los Angeles Times, the publication addressed her mother's death. Instead of avoiding an uncomfortable and emotional topic, Coolidge responded. "You think you have, like, 30 more Thanksgivings with someone. Or 30 more, you know, summer vacations to have with your parents or whatever," she explained. "Then all of a sudden [it]'s very clear that that's not going to happen, and then it makes you angry at yourself and wishing you had been able to see the future, you know?" Her comments are likely relatable to those who have also wished they had more time with loved ones.
Jennifer Coolidge's father also passed away suddenly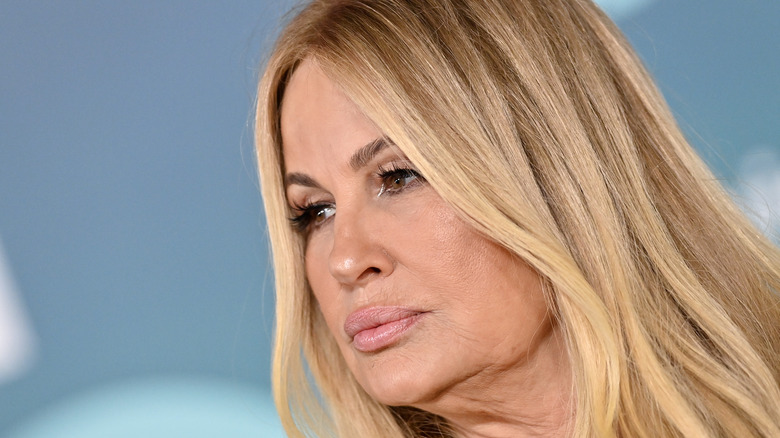 Axelle/bauer-griffin/Getty Images
In 2015, Jennifer Coolidge decided to take a role in a play in Boston,  Massachusetts. The move was so she could be closer to her father and see him more while she worked. But her dad never saw the play because he died shortly before its opening night. In an interview with Variety, Coolidge reflected on how even her agent had not been supportive of her move. "There's no money there," she explained. "The agent did come. He came, of course, at the second act."
Coolidge was close to her parents, and she honored them when accepting a Screen Actors Guild award in 2023 for outstanding performance by a female actor in a drama series (via Twitter). She also spoke of how her love of acting started and credits her father for introducing her to Charlie Chaplin in the first grade when he took her to a film festival.
"I swear to god, that seeing Charlie Chaplin for the first time, and having that experience, it's my love of film. It's my love of actors. All that came from my first grade," she said during her award speech.
She's still hopeful for her romantic future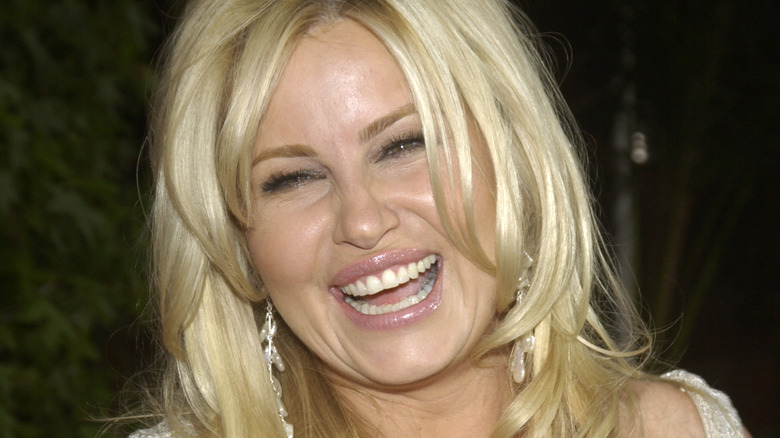 Featureflash Photo Agency/Shutterstock
We've seen Jennifer Coolidge play many sexually-charged roles, but what do we really know about her love life? Is she a serial dater, and has she had many romances? In an interview with Variety (via Entertainment Weekly), she admitted her role in "American Pie" resulted in a lot of male attention. "I got a lot of play at being a MILF and I got a lot of sexual action from 'American Pie,'" she said. "There were so many benefits to doing that movie. I mean, there would be like 200 people that I would never have slept with." Nonetheless, Coolidge's love life has not played out exactly as she would have dreamed. 
"I don't want this to be the end of my life and my romance and all that," she told Vulture. "But I don't know how people do it anymore ... my feeling is, like, 'Who wants to be alone, too?'" But has she resigned herself to this fate, or is she still looking to find the man of her dreams? Despite making some questionable dating choices in her past, like when she pretended to be a twin to date two men, she is admittedly a romantic. And she may very well find her perfect match in the future — the actress told In Style, "I want to remain hopeful, because it would be so cool to be really madly in love with somebody again."