Jill Duggar Gets Emotional In Intense Duggar Family Docuseries Trailer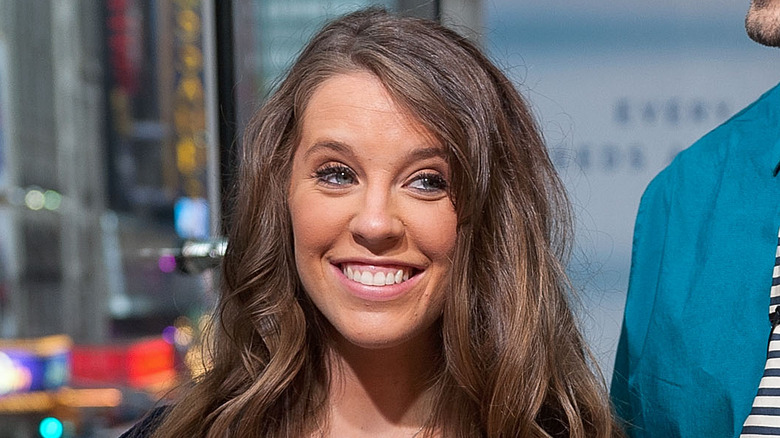 D Dipasupil/Getty Images
A new documentary series answers questions about the infamous Duggar family. Rising to fame with their reality television show "19 Kids and Counting," which aired from 2008 to 2015, the Duggar family became notorious when one of the siblings, Josh Duggar, was sentenced to prison in 2021 for possessing child abuse materials and sexually abusing children. While some members of the Duggar family have publicly supported Josh Duggar, others have come out against him. 
A post by one of Josh's sisters, Jill Duggar Dillard, showed where she stood: "Our hearts go out to the victims of child abuse or any kind of exploitation. ... After seeing all the evidence as it was presented, we believe that the jury reached a just verdict today, consistent with the truth beyond a reasonable doubt. Josh's actions have rippled far beyond the epicenter of the offense itself. Children have scars, but his family is also suffering the fallout of his actions," she wrote. Though we have had some insight into the Duggar family as of late, the new Amazon Prime docuseries will go deeper into their complex history.
Jill Duggar Dillard, Derick Dillard, and Amy Duggar King reveal family secrets in upcoming docuseries
"Shiny Happy People: Duggar Family Secrets" will dive into the Duggar family and their lives behind the scenes as they filmed "19 Kids and Counting." The family became entrenched in scandals, including ones associated with their religious beliefs, which followed the Institute in Basic Life Principles (IBLP). "The IBLP teachings aren't Christianity," says a woman in the trailer for the upcoming series. "They're something entirely different."
While this exposé on the IBLP is intriguing, it is Jill Duggar Dillard's emotional response in the trailer that caught the attention of long-time and casual fans of the TLC alum. Tears fall from her eyes as she says, "There's a story that's going to be told. And I would rather be the one telling it." Her husband, Derick Dillard, and sister, Amy Duggard King, also appeared in the trailer.
What to expect from the Duggar family docuseries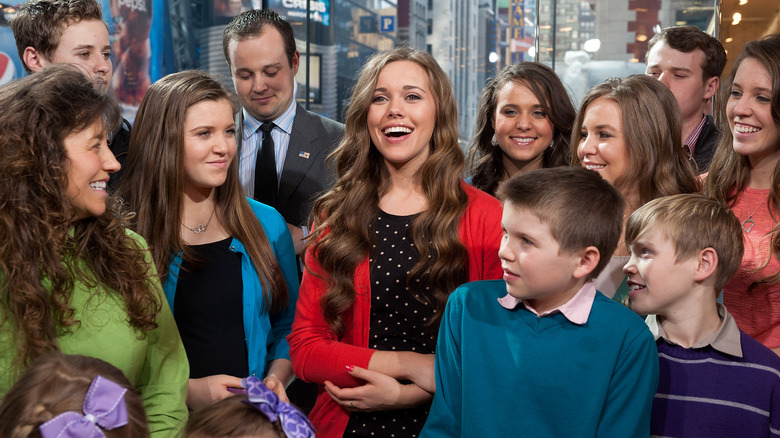 D Dipasupil/Getty Images
Although the Duggar family is front and center in the documentary series "Shiny Happy People: Duggar Family Secrets," an integral part of the investigation is about IBLP. "We were part of IBLP as early as I can remember," Jill Duggar Dillard said in the trailer. According to IBLP's website, the organization "is dedicated to giving individuals, families, churches, schools, communities, governments, and businesses clear instruction and training on how to find success by following God's principles found in Scripture." 
However, the series hints that the denomination is cult-like, alleging that founder Bill Gothard "turned every father into a cult leader and every home into an island." In addition to revealing secrets of the Duggar family, "Shiny Happy People" appears focused on showing other families that share similarities with them through IBLP. You can stream the show on Prime Video on June 2.