This New Amazon Documentary Could Be The LuLaRich Of The Duggar Family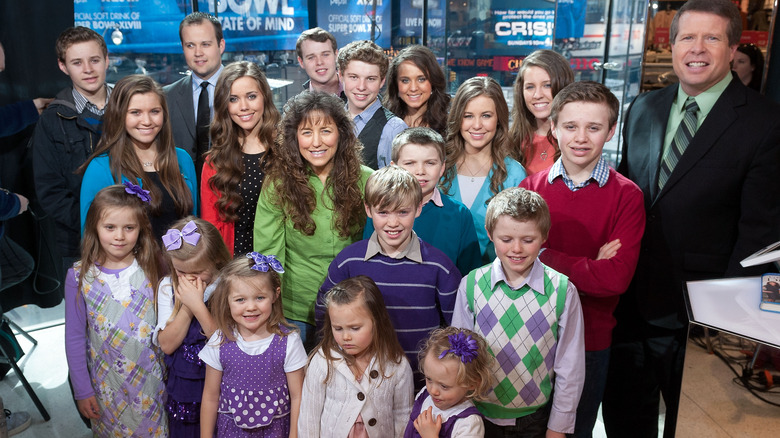 D Dipasupil/Getty Images
The world knows by now that the Duggar clan hasn't quite lived up to its rep of wholesome family values. Several of the adult children have distanced themselves from parents Jim Bob and Michelle, most notably Jill Duggar Dillard. Daughter Jana was charged with child endangerment while babysitting, leading commenters to wonder about the wisdom of having such a large family. Then, of course, there was the conviction of oldest son Josh on child pornography charges, which effectively dashed any hopes that the Duggars would ever return to reality TV. Still, the question remains: How could such a clean-cut family go so wrong?
A new documentary may offer some insight. Variety recently announced that Amazon Studios is producing a docuseries on the religious organization that counts the Duggars among its members, as well as other reality-TV families, like the Plaths ("Welcome to Plathville") and Bates ("Bringing Up Bates"). The series, which will debut in late 2022 or 2023, promises to do for the Duggars' church what "LuLaRich" did for the LuLaRoe multilevel marketing company: expose the shadier side of a seemingly wholesome lifestyle. 
The Duggars have long been members of the controversial Institute in Basic Life Principles (IBLP), a fundamentalist organization and homeschooling program. Followers adhere to strict guidelines for a righteous life, which explain the Duggar women's conservative clothes, the family's shunning of secular media, and their practice of "courtship" rather than dating to find a spouse.
The Duggars' church has been compared to a cult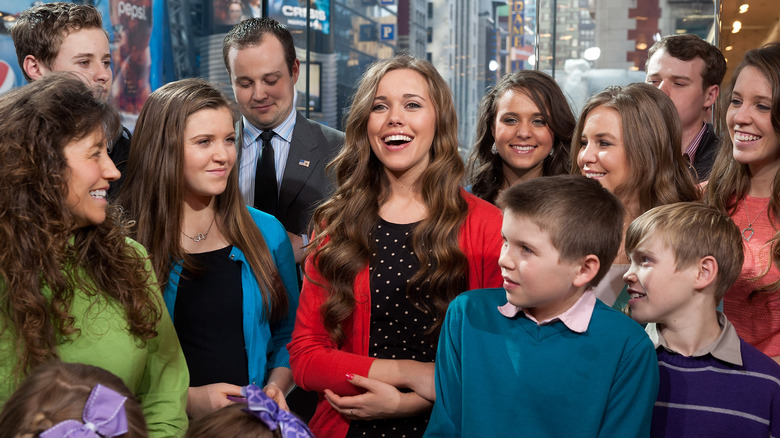 D Dipasupil/Getty Images
The practices of the Institute in Basic Life Principles have been criticized for being extreme and potentially harmful. The insular nature of the group has led former followers to call it a cult. Members often wed within the church, and women are discouraged from pursuing full-time careers or leaving their homes before marriage.
A 2016 exposé of the organization in Chicago Magazine revealed that the IBLP and its founder, Bill Gothard, have been sued for sexual harassment and inappropriate sexual conduct (Gothard has since left the IBLP). A former IBLP member who spoke to the New York Post claims that sexual abuse is common in the IBLP, enabled by the organization's teachings on obedience to men and its blame-the-victim approach. 
If the Amazon documentary backs up these claims, it could explain not only the Duggars' lifestyle, but also their defense of Josh when he admitted to molesting several of his sisters (via In Touch Weekly). Sisters Jill and Jessa gave a TV interview in which they downplayed the abuse, and mother Michelle claimed he was just "curious" (via ABC News).
Amazon promises that its series will uncover not only IBLP's secrets, but also "explore the broader zeitgeist of reality television, social media, faith, fundamentalism, patriarchy, and power." 
If you or anyone you know has been a victim of sexual assault, help is available. Visit the Rape, Abuse & Incest National Network website or contact RAINN's National Helpline at 1-800-656-HOPE (4673).