Drew Barrymore Has Strong Feelings About Her Ex Justin Long Getting Married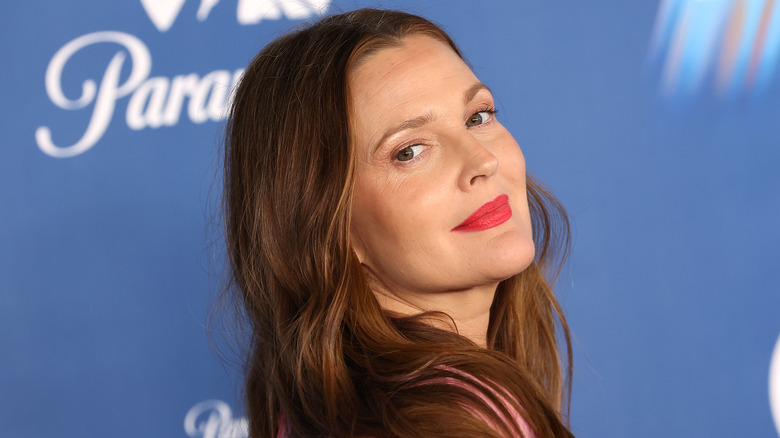 Arturo Holmes/Getty Images
Over the years, Drew Barrymore has transformed from a child actor to a Hollywood bad girl, America's sweetheart, a mother, a founder of a cosmetics company, and now to a talk show host. Fans can't seem to get enough of Barrymore and her down-to-earth personality. Part of Barrymore's charm is her ability to be honest and candid about some of the toughest things in her life, such as divorce, motherhood, her former addiction issues, and more. The actor's candor has spilled over into her personal life when it comes to speaking out about her exes as well, and she wasn't afraid to make her thoughts about her ex-boyfriend Justin Long's engagement to Kate Bosworth known.
Barrymore and Long dated while filming the movies "He's Just Not That Into You" and "Going The Distance." The pair had an on-and-off relationship between 2007 and 2010. However, after they ended things for good, the two remained friends. Long even appeared on the Season 3 premiere of Barrymore's talk show, where the two reminisced about their relationship. "We laughed so much, like that was so much a part of our connection was that we love funny people. We enjoy laughing at all times," Long said during the appearance (via People). "I love that we maintained our love because I know for my end it will never go away."
In addition to her friendship with Long, Barrymore has also bonded with his current love, Kate Bosworth.
Drew Barrymore celebrated Justin Long and Kate Bosworth's relationship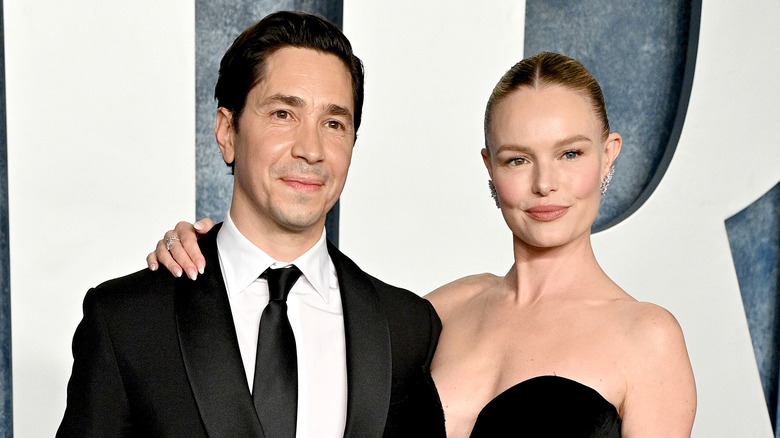 Lionel Hahn/Getty Images
In addition to having Justin Long on her talk show, Drew Barrymore also invited his then-fiancee Kate Bosworth to sit down for an interview. During their chat, the two women talked about Long, and Barrymore referred to the actor as her ex-boyfriend and close friend. For her part, Bosworth spoke about how much Long loved Barrymore and cherished their relationship. The model even admitted that she encouraged Long to appear on the talk show when he got the call. During the episode, Barrymore didn't hold back when it came to revealing her true feelings about Long's relationship with Bosworth.
"My very dear old friend Justin Long — a boyfriend, a dear friend — and he and Kate have found each other in this world," Barrymore said on the show, as she displayed photos of Bosworth and Long looking very much in love in the background. "[You've] become this incredibly joyous, bonded, real deal; you holding hands, ultimate couple you root for. Period," Barrymore added. During the interview, the duo also touched on how devastating divorce can be, and how women can champion each other and be respectful to their romantic partners by embracing the past and the future with love and kindness.
Of course, this wasn't the only time that Barrymore had celebrated one of her exes. The talk show host has a reputation of being friends with her former partners and gushing over them publicly.
Barrymore is known for praising her exes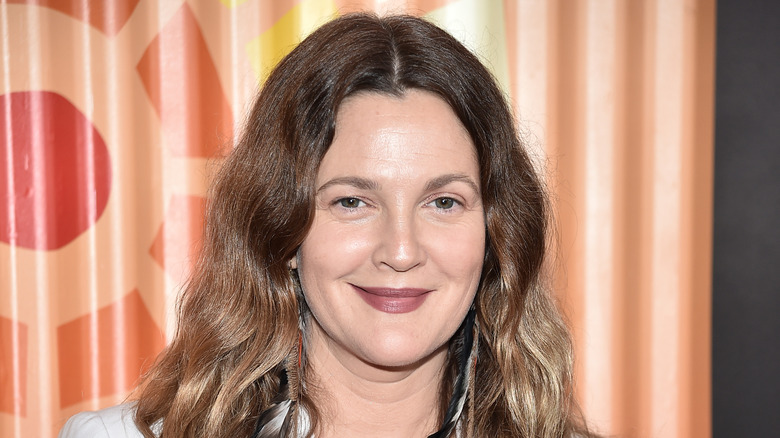 Steven Ferdman/Getty Images
During an episode of her talk show where she interview Kate Hudson, Drew Barrymore opened up about having love for her exes. "It's so fun to celebrate and champion your exes," she told the actor, who agreed. "I am co-parenting with someone," Barrymore said of her ex-husband Will Koppelman. "And although we might not be married anymore, and he's even married with his beautiful new wife, Allie [Michler], our wonderful stepmother, we're in a daily engagement, and our relationship has never been better," she revealed (via Fox News). "We should champion our exes, and you don't have to be best friends, especially if they have a new person in their life," Barrymore added.
Barrymore has proven that she loves to celebrate those who have meant so much to her in the past. Not only did she reunite with Justin Long on her show, but she also asked her former husband Tom Green to appear for a sit-down in 2021, nearly 20 years after the couple divorced in 2002. "I really love you and I celebrate you," Barrymore told Green (via USA Today.) "You've had a whole life and I've had a whole life. It's just really nice to come together and check in and talk about it. It just thrills me to no end," she added.
It seems that Barrymore has figured out how to embrace her past loves in a healthy way that can inspire her millions of fans.