What You Don't Know About Justin Long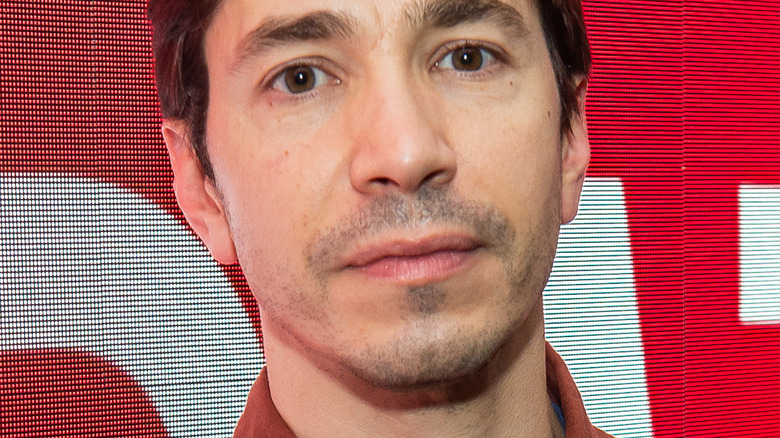 Mark Sagliocco/Getty Images
Justin Long is one of those versatile actors who can entertain in a multitude of roles, across all genres. Long has wormed his way into the hearts of fans with roles in hilarious films such as "Accepted," alongside Jonah Hill and Blake Lively, "Dodgeball" with Ben Stiller and Vince Vaughn," "Waiting," with Ryan Reynolds, and many more (via IMDb). The actor has also done a few horror films such as "Jeepers Creepers" in 2001, "Drag Me to Hell" in 2009, and 2014's "Tusk." Long has also tried his hand at the action genre with a role in "Live Free or Die Hard," co-starring with Bruce Willis, and even lent his voice to animation in "Alvin and The Chipmunks."
It seems that the actor can do it all. Long, a Connecticut native, was born and raised in Fairfield (via The Famous People). He is the middle child, with an older and younger brother. Acting seems to be in his blood as his mother, Wendy Lesniak, is a former Broadway actor. Meanwhile, his father, James Long, is a professor of philosophy at Fairfield University. After high school, Long attended Vassar College and joined a comedy group called LaughingStock. The experience eventually led to his big break, when he was cast in the 1999 movie "Galaxy Quest" at the age of 20, per The Hollywood Reporter.
While Long is a well-known actor, there may be more than a few details about his life that will surprise even the biggest Justin Long fans.
Justin Long has dated some of Hollywood's most beautiful women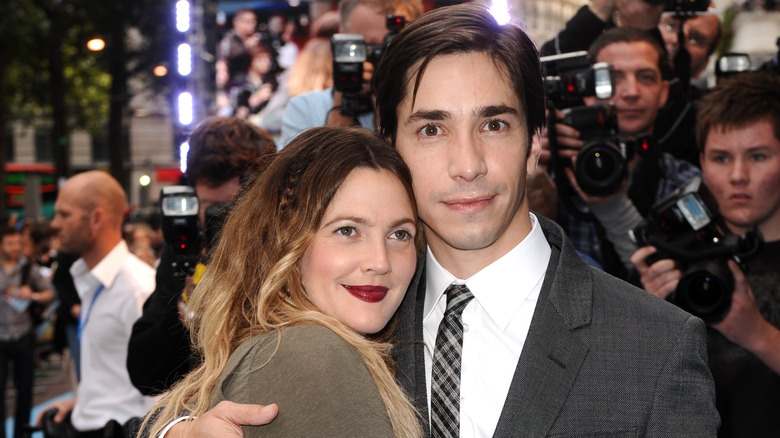 Anthony Harvey/Getty Images
After Justin Long began working in Hollywood, it was inevitable that one or two gorgeous leading ladies would catch his eye. Although the actor has never been married, he's certainly had his fair share of high-profile romances. In 2002, Long was spotted on the town with actor Kirsten Dunst and dating rumors immediately began to circulate. Although the pair never confirmed the romance, they were seen showing some PDA around Hollywood, per Showbiz Cheat Sheet.
In 2007, Long began dating well-known actor Drew Barrymore. The pair met on the set of their film "He's Just Not That Into You," which co-starred an impressive cast, including Jennifer Aniston, Scarlett Johansson, Bradley Cooper, and Ben Affleck (via IMDb). The couple dated for three years before calling it quits in 2010. However, the duo are still friends.
After ending his relationship with Barrymore, Long began dating actor Amanda Seyfried. The two met through mutual friends in 2013, per ABC News. Seyfried later admitted that she began following the actor on Instagram because she thought he was "really funny." The couple dated for two years before calling it quits in 2015. The Things reports that the duo simply grew apart, but that there were rumors that Long wanted to get married and Seyfried wasn't ready for the commitment.
Justin Long's first on-screen kiss was with Britney Spears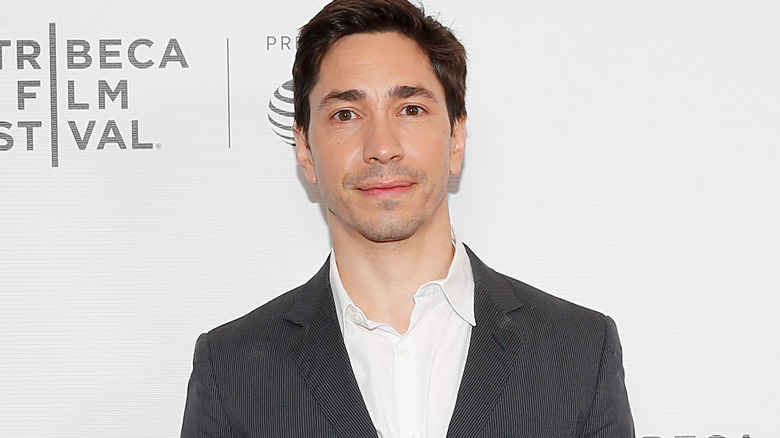 Dominik Bindl/Getty Images
While Justin Long has become a leading man, he's also acted in some very memorable supporting roles. One film in which Long made an impression was 2002's "Crossroads." The actor played a small part as Britney Spears' high school boyfriend. Although the role was brief, Long remembers the film fondly and has even admitted that Spears was his very first on-screen kiss, per Entertainment Weekly.
"I got to say, she was so sweet and down to earth, it was really like disarming," Long said of working with Spears on the film. The actor also gushed over how smooth the singer's legs were during their intimate scenes. "It was like a baby's a**, you know, it was like the smoothest, it was like silk," he recalled. "And I swear it was like the smoothest thing I've ever felt — it was like a dolphin," he joked.
So, what is Justin Long doing today? Well, over the years, Long has become a fan-favorite of moviegoers, who love how he mixes emotion with humor and even a little bit of horror in his roles. His acting career has really taken off since his first gig in the late '90s, and he's even expanded his reach to Broadway (via Playbill). It's clear that the actor has the makings for a long and successful Hollywood career.