What We Know About Jamie Foxx's Medical Scare (And His Recovery)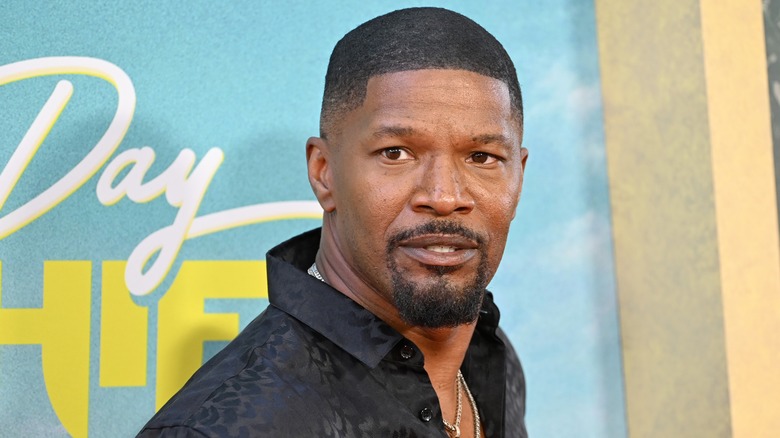 Featureflash Photo Agency/ Shutterstock
Hollywood is filled with extraordinarily talented people, and despite this fierce competition, Jamie Foxx stands out as one of its rarest gems. A successful comedian, singer, and actor, Foxx has a strong and adoring fan base. That's why, when news broke that he wasn't in good health, those fans flocked to social media to express their concern for his well-being. According to TMZ, Foxx experienced a "medical emergency" on April 10 and was admitted to hospital in serious condition. While further details were sparse, it was clear the star was having a tough time. 
In addition to Foxx's fans offering support on social media, several of his close celebrity friends began posting wishes for his recovery, including Kerry Washington, Nick Cannon, and Lebron James. His family has also rallied around him, with his daughter Corrine speaking on their behalf on social media. Corinne Foxx's relationship with her dad, Jamie is clearly a loving one, and she was quick to reassure those who know (or know of) Foxx that her dad was in good hands and on his way to recovery in an Instagram Story. She added, "We know how beloved he is and appreciate your prayers. The family asks for privacy during this time."
Details about Foxx's health complication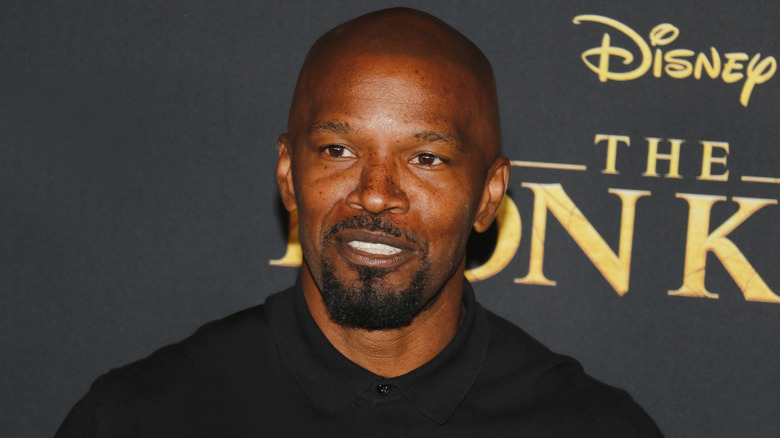 Tinseltown/ Shutterstock
As Corinne Foxx had requested, many of the details of Foxx's situation have been kept private. However, there are a few things we do know about what happened and how the multi-talented star is recovering. According to The Daily Mail, Foxx had been working on his most recent film project, "Back In Action," in Atlanta, Georgia, when he was initially admitted to the hospital. Weeks after he was released, Foxx's family was reportedly seen visiting him in Chicago, Illinois at a rehabilitation center on Mother's Day.
Until the Foxx family makes an official statement, we cannot confirm the exact medical issues that Foxx is facing. However, TMZ revealed that the aforementioned rehabilitation center specializes in "stroke recovery, traumatic brain injury rehab, spinal cord injury rehab, and cancer rehabilitation." That being said, it seems there is no need for fans and followers to panic.
While appearing on Jake Paul's podcast, IMPAULSIVE, comedian Kevin Hart remarked, "I think the dope thing is that he's getting better in his situation. Everybody's prayers, everybody's love, energy, all that stuff is seen and felt." Nonetheless,  we can imagine the situation was tremendously scary for Foxx's loved ones — a reminder to promote thankfulness with your family all year long.