The Truth About Corinne Foxx's Relationship With Her Dad, Jamie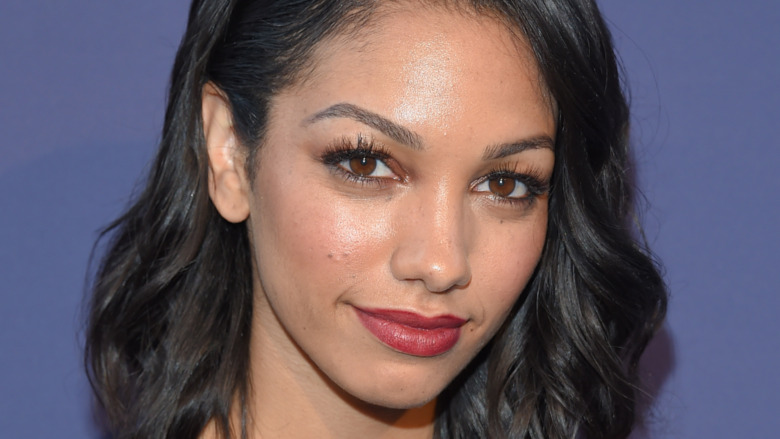 Shutterstock
Jamie Foxx is an extremely versatile actor best known for his spot-on impersonations on the sketch-comedy show In Living Color, his Academy-Award-winning portrayal of Ray Charles in the film Ray, and his hosting skills on the Fox series, Beat Shazam. 
Over the years, the "Do What It Do" singer has balanced living in the spotlight as a mega movie star with more "normal" activities such as raising his two daughters Corinne Foxx and Annalise Bishop. However, Jamie recently decided to mesh these two facets of his life together to create his new Netflix scripted series Dad Stop Embarrassing Me!
According to the Hollywood Reporter, Jamie is set to star in the upcoming series, as Brian Dixon, a cosmetics brand owner from Atlanta, who has to rearrange his life when his strong-willed teenage daughter moves in with him. The sitcom will draw inspiration from Jamie's real life and his relationship with his older daughter Corinne, who will serve as an executive producer on the series.
Jamie Foxx often embarrassed his daughter Corinne while she was growing up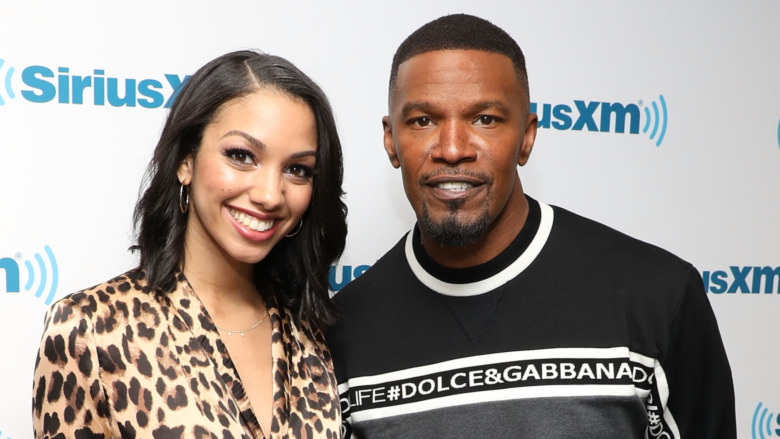 Taylor Hill/Getty Images
Corinne Foxx told the New York Post that she remembers her famous father often embarrassing her when she was growing up. Corrine shared that she is quite reserved compared to Jamie Foxx, which often lead to tense but funny moments for the pair. She specifically recalls that her dad had a habit of scaring away her boyfriends by wearing "such tight pants" that were "too young for him" or attending her soccer games in "a tight leather jacket."
Though Corinne got used to her dad's "quirks" growing up, she admits that she now has a newfound appreciation for her father's over-the-top nature. "We're incredibly close and I think we always had this yin and yang relationship where he was really over the top and I was more reserved and that's where in my teenage years a lot of conflicts happened," she explained. "But now I think we can appreciate those qualities in one another."
Corrine told the Daily News that she often told stories about these funny moments with her dad and realized that they would be great source material for a series. She said, "We'd told these stories for so long that we finally got to a point where we were like, 'Why not take these stories and make them episodes?' That's kind of what we did: we took these stories from our personal lives and turned them into a television show."