What Carl Lentz Has Said About His Relationship With Leona Kimes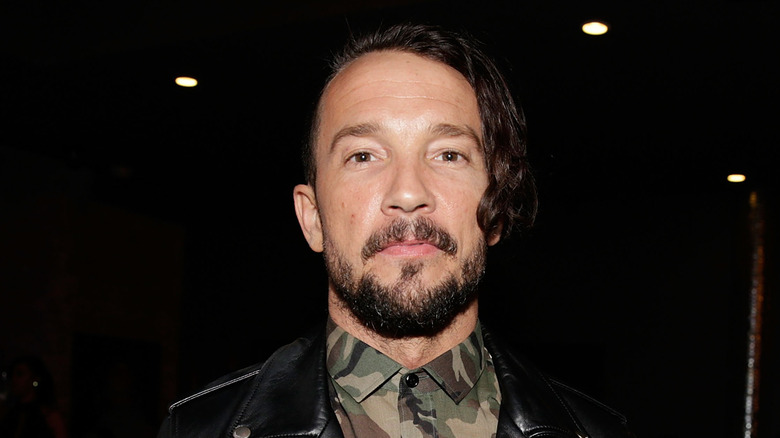 Shareif Ziyadat/Getty Images
In the 2023 Hulu documentary, "The Secrets of Hillsong," pastor Carl Lentz said that his relationship with Leona Kimes — who accused him of sexual assault — was consensual.
Years ago, pastor Carl Lentz emerged as a new face of Christianity, and his seemingly progressive energy attracted young worshippers. In 2014, his popularity skyrocketed when he was photographed with pop star Justin Bieber. Multiple sources revealed that the singer had moved in with the pastor and his wife, Laura, to receive mentorship amid several public mishaps. At that time, Lentz was the head pastor at Hillsong's N.Y.C. branch after helping to get the location open in 2010. However, several scandals followed, ousting him from the church and leaving many turning away from him.
As reported by People, Lentz and his wife were booted from Hillsong in 2020 after what was deemed "moral failures" by higher-ups within the church. Lentz admitted to cheating on Laura with a woman named Ranin Karim, who also confirmed their relationship. Karim detailed their five-month romance in an interview with Vanity Fair shortly after Lentz was fired from Hillsong. However, a different scandal in particular painted Lentz as more than an adulterer.
In 2021, his former nanny Leona Kimes said Lentz had sexually abused her while she worked for the family. In a Medium post, she shared that she was "physically violated" by Lentz on multiple occasions. Her boss allegedly touched her private areas repeatedly and asked her to touch his. Kimes said these sexual assaults took place while she was driving and inside a movie theater. Lentz told a very different story about their relationship.
He pushed back on Leona Kimes' claims of sexual abuse
Disgraced preacher Carl Lentz is maintaining that his affair with former employee Leona Kimes was consensual. Kimes has long accused Lentz of slowly pushing her into a sexual relationship while she worked in their home. Per People, the 44-year-old says any claims of abuse are "categorically false."
"I am responsible for allowing an inappropriate relationship to develop in my house with someone that worked for us," he admitted in the documentary but claimed Kimes was not forced to do anything.
After Kimes came forward with her allegations in 2021, she and her husband Josh remained involved in Hillsong. Kimes had been involved with the church for over 20 years, well before Lentz climbed the ranks. She and Josh eventually became co-pastors of Hillsong Boston. In April 2022, the couple announced they were departing the church and looking forward to a fresh start following the controversy.
Carl Lentz said both he and Leona Kimes lied to his wife about their affair
Former Hillsong Church leader Carl Lentz is adamant that both he and his rape accuser Leona Kimes worked together to pull off the affair. This was detailed in the FX and Hulu series about his explosive rise and fall from grace, ET reports.
"There were mutual adult decisions made by two people who lied profusely, mainly to my wife," he shared in "The Secrets of Hillsong."
Laura Lentz, who has chosen to stick by her husband, also believes they both lied to her face about the extent of the supposed affair. According to Laura, she once found Kimes and Lentz in a "compromising position," though she did not specify exactly what she witnessed. Laura admitted to attacking both of them physically. Oddly enough, Kimes remained her nanny after that ordeal. She accused Kimes and Lentz of gaslighting her.
These days, Lentz is a strategist with Tulsa's Transformation Church. The role is his first staff position with a faith organization since being fired from Hillsong.
If you or anyone you know has been a victim of sexual assault, help is available. Visit the Rape, Abuse & Incest National Network website or contact RAINN's National Helpline at 1-800-656-HOPE (4673).