The Truth About Hillsong Church And Carl Lentz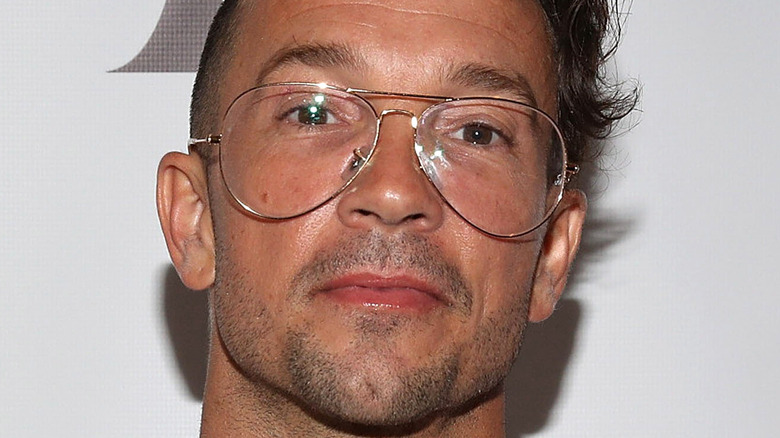 Shareif Ziyadat/Getty Images
If you're an avid consumer of celebrity gossip, you're probably familiar with a church called Hillsong. That's because the New York City branch of the Australia-based megachurch boasts a large celebrity following. According to People, among Hillsong's congregation can be found stars like Justin Bieber and wife Hailey, Chris Pratt, Los Angeles Lakers player Tyson Chandler, Kylie and Kendall Jenner, and more.
Despite its founding in the early 1980s, Hillsong only recently caught the public's attention when "Umbrella Academy" star Elliot Page criticized Chris Pratt in 2019 for attending when the church is "infamously anti-LGBTQ" (via NBC). Pratt posted a response to this criticism in defense of the church, saying that Hillsong "opens their doors to absolutely everyone," despite the fact that the Hillsong website makes it clear that the church doesn't affirm a "gay lifestyle."
Since the Page-Pratt feud, the controversial megachurch has remained on the public's radar, even if purely out of fascination, which is why the firing of celebrity pastor Carl Lentz was a shock to not only the Hillsong community but to followers of the entertainment industry as well.
The rise and fall of Carl Lentz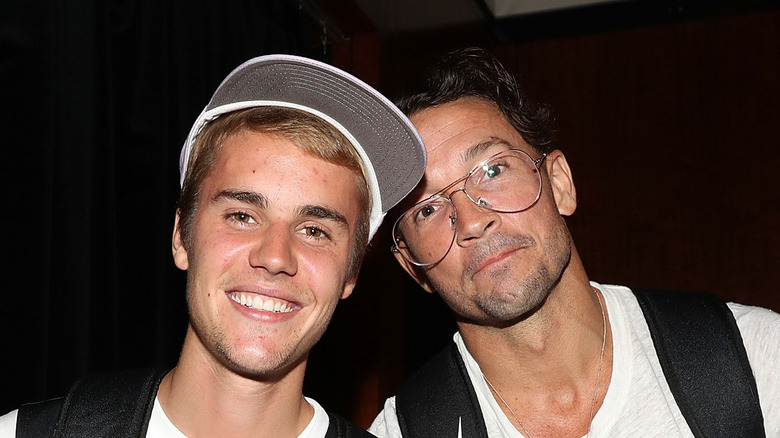 Shareif Ziyadat/Getty Images
Carl Lentz was an integral part of the Hillsong church family before his firing in early November of 2020. He attended a school in Australia run by Hillsong in his youth, interned for church founder Brian Houston, and eventually moved to New York with his wife and Houston's family to help them open and run the first American Hillsong church in 2010 (via New York Times). The pastor had a large following in the Hillsong community but was catapulted to fame when he became known as spiritual advisor to Justin Bieber after the pop star canceled the second half of his Purpose tour in 2017.
Through his association with Bieber, Lentz moved from being merely a pastor to the stars to a star himself, getting frequently reported on in TMZ and even interviewed by Oprah Winfrey, which is why his departure from Hillsong church was so unexpected. On November 4, 2020, Hillsong founder Brian Houston issued a statement saying that Lentz had been fired from the church over "leadership issues and breaches of trust, plus a recent revelation of moral failures." The next day, Lentz responded to the statement and admitted to his Instagram following, "I was unfaithful in my marriage, the most important relationship of my life" (via NBC). 
The Carl Lentz scandal runs deeper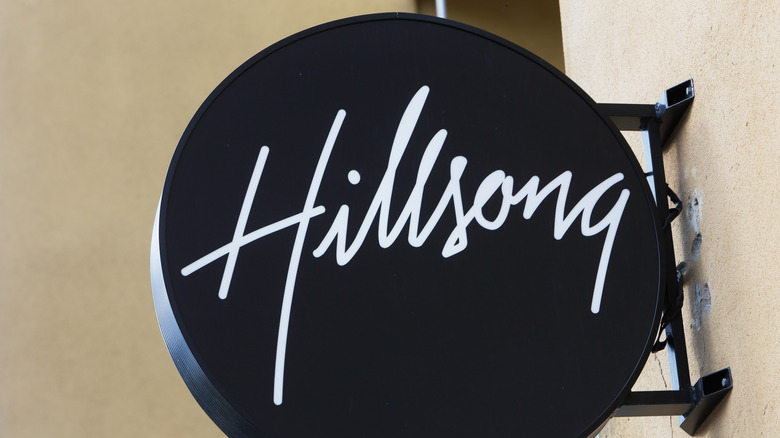 Shutterstock
According to a video obtained by the New York Times, the church found evidence of "more than one" "significant" affair that Lentz had over the course of his marriage. However, the "moral failing" cited in Houston's initial statement went beyond the infidelity as well, with Houston citing narcissism, manipulation, and "constant lying" as other reasons for Lentz's dismissal. These claims appear to line up with behavior described in recent allegations of sexual harassment and abuse by Lentz.
Leona Kimes, a Hillsong employee who also worked as a nanny for Lentz, first accused Lentz of abuse in a piece she herself published on Medium. The post describes a slow increase in abusive behavior, which began with small comments about Kimes' looks to Lentz inappropriately touching her on two occasions with one or more of his children present.
According to Vanity Fair, Kimes is not the only woman who has faced this kind of behavior from Lentz, as a volunteer from Hillsong in 2017 confided in another congregant that Lentz had been a part of "inappropriate sexual behavior" with several women in the church, and that he had made her feel "extremely uncomfortable." In 2018, a group of volunteers emailed both the Lentz and Houston families to report on this culture of abuse and discomfort in the church. An investigation was reportedly held of Lentz's branch of Hillsong that year, though no conclusions were released to the public.
If you or anyone you know has been a victim of sexual assault, help is available. Visit the Rape, Abuse & Incest National Network website or contact RAINN's National Helpline at 1-800-656-HOPE (4673).