Is Your Hair Washing Routine Fit For Hair Cycling?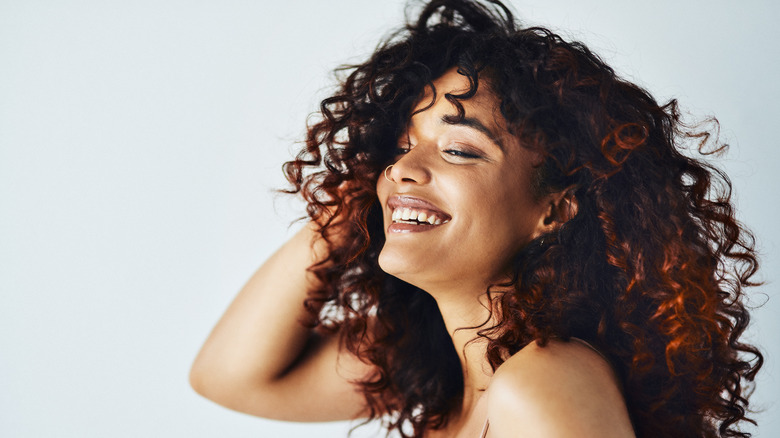 Delmaine Donson/Getty Images
We may receive a commission on purchases made from links.
Thanks to TikTok, skin cycling has become all the rage. Instead of using the same products every morning and evening, swapping out skincare to meet our face's needs allowed people to transform their skin. Now, people are saying we should treat our hair the same way. If you wouldn't use an AHA or retinol on your face every night, why would you cleanse your hair with a clarifying shampoo every wash day?
If you've ever struggled with constant bad hair days or wondered why a certain product that used to give you great results isn't turning out the same way, you should give hair cycling a try. Although the technique is by no means a recent invention, it can certainly help your hair get better results. By simply switching up products based on your hair's needs, you can create easy-to-follow routines that will give you a good hair day every day.
How to practice hair cycling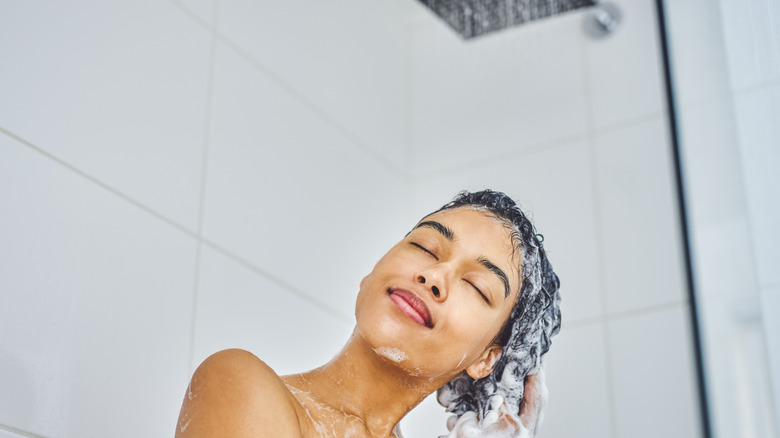 Moyo Studio/Getty Images
There is by no means a one-size-fits-all approach to hair cycling — it's not only dependent on the type and texture of your hair but even the season. If you're not sure where to start, you can go through a list of the very basics of your hair needs. Every head of hair needs proper hydration, and dryness and build-up are signs that you need to switch up your shampoo.
To allow moisture to penetrate your strands, use a clarifying shampoo about once or twice a month. If you wear protective styles, use it every time you take out your style to get rid of the dandruff and dirt that's been building up. The Moroccanoil Clarifying Shampoo is a deep-cleansing shampoo that removes build-up in all hair types while maintaining your strands' moisture balance.
To restore the moisture in your hair, go in with a hydrating mask such as the Sol de Janeiro Triple Brazilian Butter Damage Repair Hair Mask. Formulated with cupuaçu, murumuru, and tucumã butters, this mask mends and moisturizes thirsty strands while imparting the classic Cheirosa 62 scent of pistachio, salted caramel, and jasmine.
Don't forget your treatments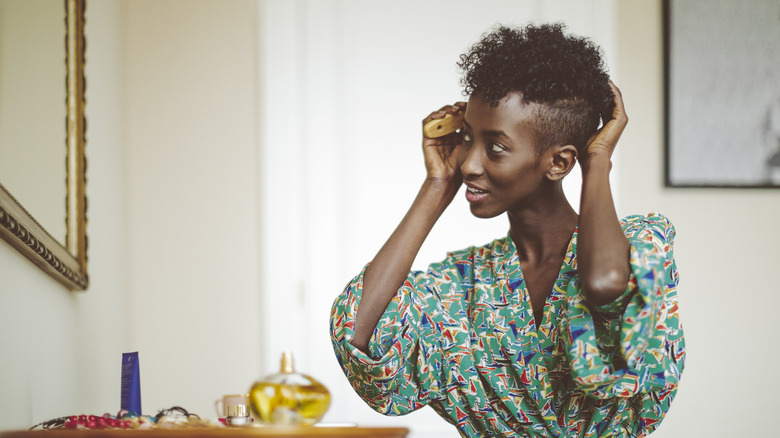 Eva-katalin/Getty Images
Aside from clarification, ensuring that your hair is strong will prevent it from breaking off easily or getting too brittle. A protein treatment every four to six weeks will prevent your hair from becoming too weak or mushy. Everyone's hair reacts to protein differently — dry, dull, brittle hair can be evidence of too much protein in your hair.
Use a protein mask such as the Kristin Ess Strand Strengthening Reconstructive Hair Repair Mask every few weeks to strengthen and fortify your strands while moisturizing them. On the wash days that you're not looking to remove build-up or reinforce your hair, go in with your regular shampoo and conditioner. Hair cycling doesn't have to be pricey — you can use the products you already have.
Any hydrating shampoo and conditioner that's free of harmful ingredients and formulated for your hair type will work well. The products you need don't need to target any specific issue within your hair (chronic dandruff and scalp problems aside) since your cycling routine should already fix whatever issue may arise.