Abby Lee Miller Struggled Every Day Behind The Scenes Of Dance Moms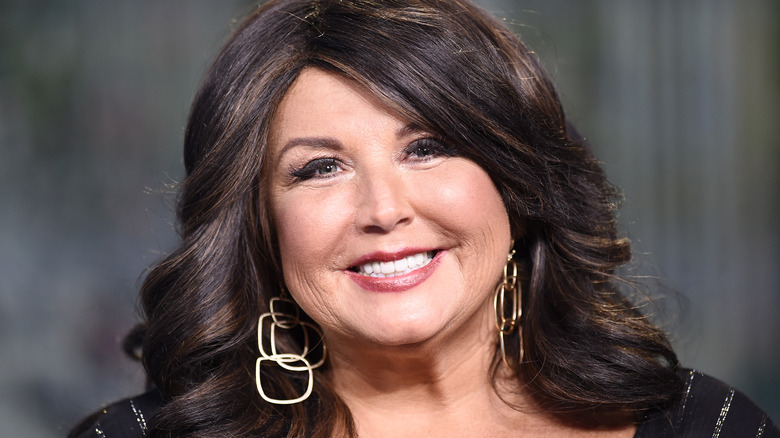 Steven Ferdman/Getty Images
TV dance coach Abby Lee Miller emerged as a reality television villain in 2011 when Lifetime's "Dance Moms" debuted. She instantly became a household name for her very blunt ways of speaking with the young dancers she coached and their parents. Miller showed up on screen as a no-nonsense teacher who never held her tongue, which was met with some pushback from those featured on the series. However, Miller says she was misrepresented during her time on TV.
In a recent talk with Entertainment Tonight, the 57-year-old admitted she "cried every day on set." According to Miller, her tears were warranted based on how she says the network treated her. Sadly, because she was portrayed as a harsh, no-filter coach who was even accused of racism, fans never witnessed her softer side. Miller says this was the showrunner's doing, not hers, though she caught the most flack for it.
Lifetime wanted Abby Lee Miller to create drama with the moms and kids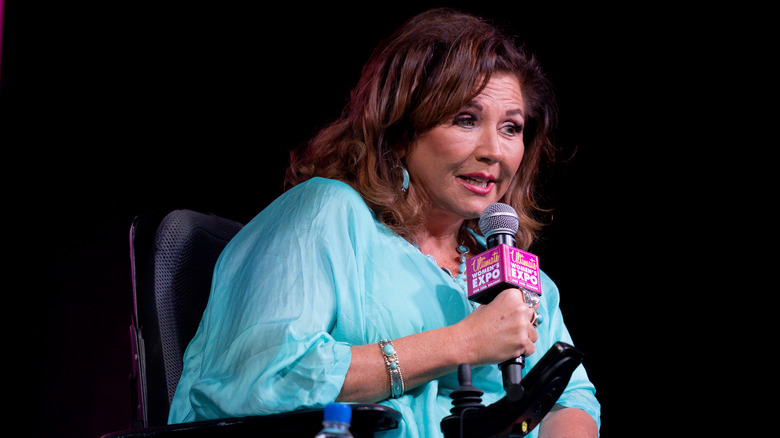 Marcus Ingram/Getty Images
Dance coach Abby Lee Miller would often be extremely vocal with her students and their shortcomings. In a 2022 chat with Cosmopolitan, "Dance Moms" alum Maddie Ziegler admitted that Miller taught her that she was "less than" if she did not win a trophy. The dancer also shared that her fellow performers were not allowed to interact with competitors, including merely watching them perform or being their friends. Ziegler has since cut ties with Miller, but the former coach and cancer survivor says she was forced to conjure up this type of chaos for ratings. "The producers were asking me to do something, I didn't want to do it," Miller told Entertainment Tonight.
In many instances, Miller believed the producers would purposely get her upset in order to get a confrontation going between herself and the mothers of her dance troupe. Miller hinted at such behavior when she announced her exit from the series in 2017 ahead of her prison sentence after being convicted of fraud. In a social media post declaring her leave, Miller expressed love for her children but said she'd grown tired of being "manipulated, disrespected and used" by those running the Lifetime hit.
Abby Lee Miller faced hefty fines if she didn't stir the pot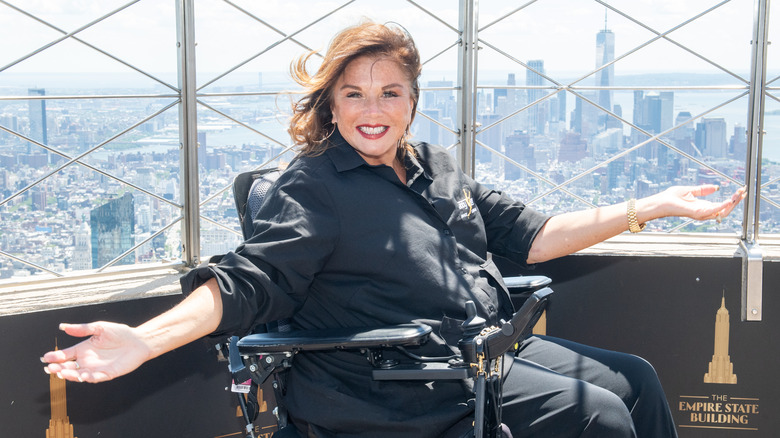 Noam Galai/Getty Images
Some may wonder why "Dance Moms" trainer Abby Lee Miller didn't simply defy producers who wanted more drama. However, she says it wasn't that simple. Miller revealed she was threatened with massive penalties if she did not comply with their demands. On multiple occasions, the instructor claimed threats of fines of $10,000 or even $80,000 would be thrown around. With such a price tag hanging over her head, Miller said she was left with no choice, even though she never felt good about her decisions.
While Miller has left her Lifetime superstardom behind her, she is gearing up to continue spreading the dance gospel. Now wheelchair-bound, Miller is not letting her health obstacles get in her way as she gears up to release an all-new reality show. A new podcast, "Leave It on the Dance Floor," is also in the works and will feature guest stars such as "Dance Moms" alum turned Disney and Nickelodeon star JoJo Siwa. Though Miller has sold her iconic "Dance Moms" studio, her rocky past with Lifetime has not defined her nor steered her away from her purpose.