Taylor Swift Explains Her Teenage Mindset When She Wrote All The Songs In Speak Now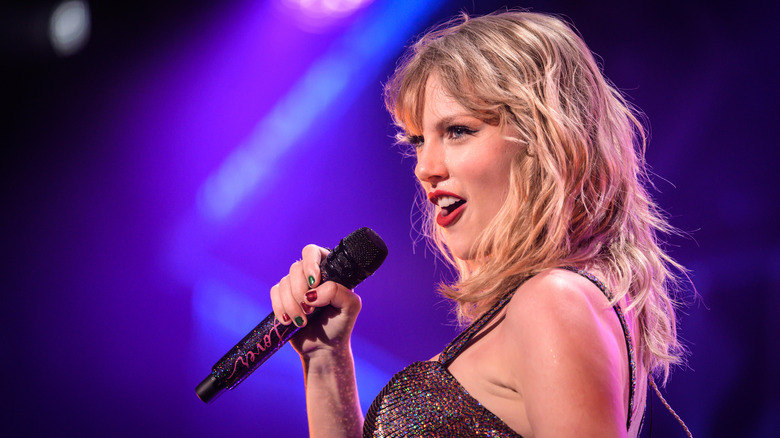 Brian Friedman/Shutterstock
In a recently posted tweet, Taylor Swift revealed that the songs in the album "Speak Now" were filled with "brutal honesty, unfiltered diaristic confessions and wild wistfulness."
The stunning transformation of Taylor Swift, going from an aspiring singer-songwriter to becoming a global superstar, has been sensational. She has not only achieved stardom, but she has redefined what it means to be a modern day-pop icon. Swift's songwriting has become the signature aspect of her artistic persona in the world of music. Her fans have marveled at the beauty and authenticity of her songs, which reflects her creativity and individuality. 
Above all else, her ability to create songs from her personal experiences has helped put her on the map, and among the albums that really resonated with her fans is the album "Speak Now." The album released in 2010 had a mix of controversy after fans connected some of its songs to certain celebrities in Hollywood. From her liner notes to personal letters, her fans are really attentive to the details of her work.
Taylor Swift is finally dropping 'Speak Now (Taylor's Version)'
Taylor Swift announced that she will be releasing "Speak Now (Taylor's Version)" this coming July 2023. In addition to the release date, she's also given some information on how the album came to be. She said in a tweet, "It fills me with such pride and joy to announce that my version of Speak Now will be out July 7 (just in time for July 9th, iykyk) I first made Speak Now, completely self-written, between the ages of 18 and 20. The songs that came from this time in my life were marked by their brutal honesty, unfiltered diaristic confessions and wild wistfulness. I love this album because it tells a tale of growing up, flailing, flying and crashing ... and living to speak about it. With six extra songs I've sprung loose from the vault."
If there's one album that the singer is most proud of, it would definitely be "Speak Now." She further added, "I consider this music to be, along with your faith in me, the best thing that's ever been mine."
Taylor Lautner speaks up on the release of 'Speak Now (Taylor's Version)'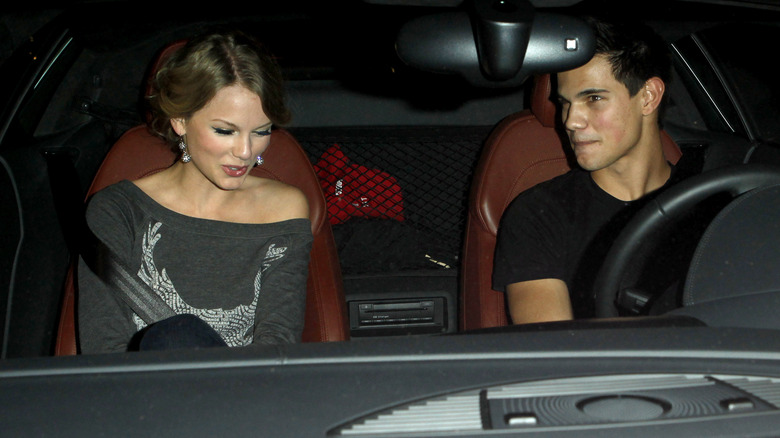 Jean Baptiste Lacroix/Getty Images
One celebrity who can proudly speak up about being the subject of a Taylor Swift song is Taylor Lautner. Many fans believe that "Back to December" was about Lautner. The song serves as an apology and an introspective look at the love that sadly slipped away. It captures the bittersweet essence of revisiting the pair's memories together. During Lautner's appearance on Today, the show's hosts seized the opportunity to ask him about the release of Swift's re-recorded album. He said, "I think it's a great album. Yeah, I feel safe."
Aside from "Back to December," another song that's part of the album "Speak Now" is the song "Dear John." There are certainly a lot of things fans don't know about Swift's past relationships, but the song has been rumored to be about John Mayer. Due to this, Lautner jokingly added, "Praying for John." While the supposed song about Lautner talks about the right love at the wrong time, "Dear John" delves deep into the complexities of a tumultuous relationship. Swift's poignant lyrics and haunting melodies created a captivating narrative depicting a story of heartbreak. 
In contrast to Lautner's reaction, Mayer felt humiliated after hearing "Dear John." In a 2012 interview with Rolling Stone, he said that felt wronged. He said, "It made me feel terrible. Because I didn't deserve it. I'm pretty good at taking accountability now, and I never did anything to deserve that. It was a really lousy thing for her to do."