The Stunning Transformation Of Taylor Swift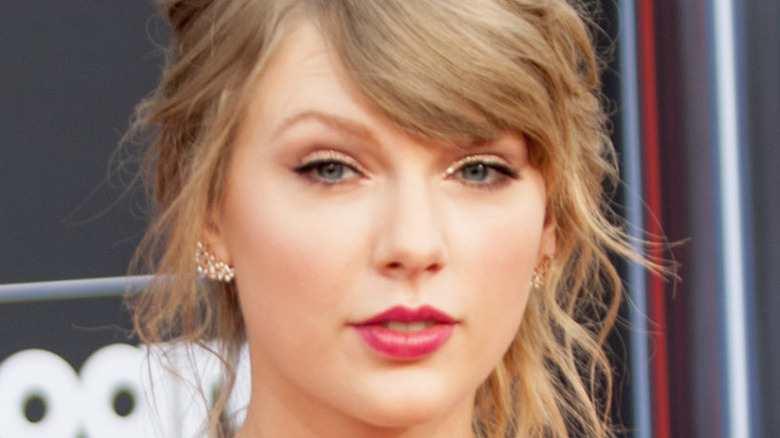 Shutterstock
Taylor Swift may be a multi-genre superstar known the world over, but she has not always had it easy. She had to grow up in the public eye, and other celebrities weren't always nice to her either. We'll never forget Kanye West's interruption of her acceptance speech at the 2009 Video Music Awards, or his and Taylor's fight years later over his song "Famous."
She hasn't always been in the public's good graces either. There are those who do not like her jumping from genre to genre, and there are those who do not think she has used her platform for political awareness enough. There are those who have criticized her love life, which she would later use to fuel songs such as "Blank Space."
Despite all of this, though, Taylor Swift has never stopped telling her story and showing her transformation, both personally and musically. Life & Style notes that Swift is always the first to express gratitude to those who have supported her over the years, citing how "lucky" she is.
Below, we dive into an overview of her growth over the course of her career.
Taylor Swift has always been 'fearless'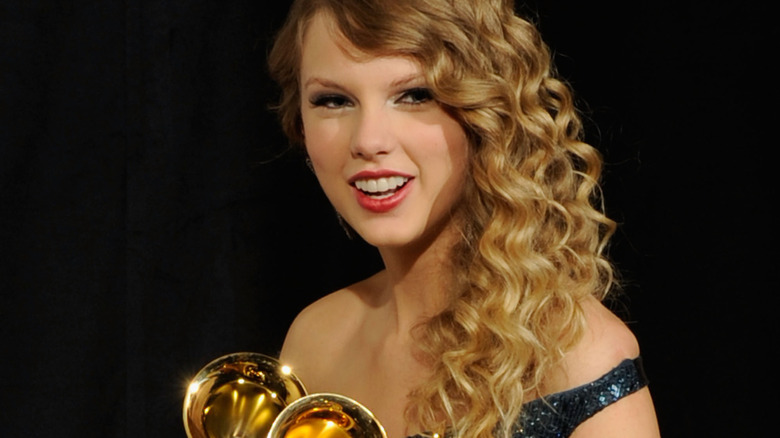 Kevork Djansezian/Getty Images
In the mid-2000s, the world bore witness to the rise of a new princess of country music. Taylor Swift produced smash hits, such as "Teardrops on My Guitar" and "Picture to Burn," along with other soaring singles on her debut self-titled album. Then, she released "Fearless," the sophomore album that proved what everyone already knew: Taylor Swift was going to be sticking around for a long time. This album bore hits like "Love Story" and maintained her momentum in the industry, while allowing her to grow as a vocalist and a songwriter.
During these first few albums, Swift maintained a steady image. She was a southern sweetheart with blonde curls, country boots, and cutesy dresses. She was a friend one could rely on when they were going through something, especially heartbreak. Her demeanor and her music conveyed trustworthiness, and she became part of the family.
Continue reading to see how her image evolved after these first few albums.
Taylor Swift grows bolder with each album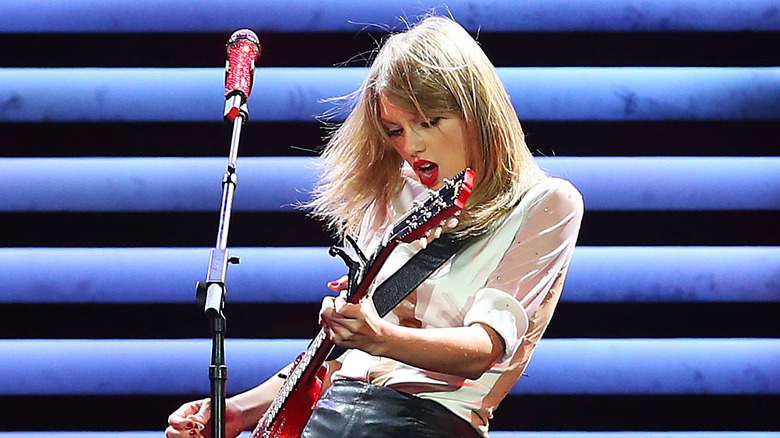 Scott Barbour/tas/Getty Images
Taylor Swift's third album, "Speak Now," was her most vulnerable yet with songs like "Mine" and "Back to December." While still country, this album loosened its sound slightly to welcome in a broader audience. This also allowed her more creativity in her vocals and songwriting, which had never been better at this point.
Around the time of her album "Red," though, Taylor Swift began to change her appearance and persona. As noted by Hollywood Life, her country aesthetic was virtually gone for good. She began wearing less dresses and more shirts and solid colors. Her album was, in a way, a statement that a new era was upon the world. Her music was shifting, too. Pop elements began influencing her songs more than ever before, this album serving as a country-pop hybrid experiment and furthermore a stepping stone to the rest of her career.
Continue reading to see how her career changed overnight after these two albums.
Taylor Swift's color palette of albums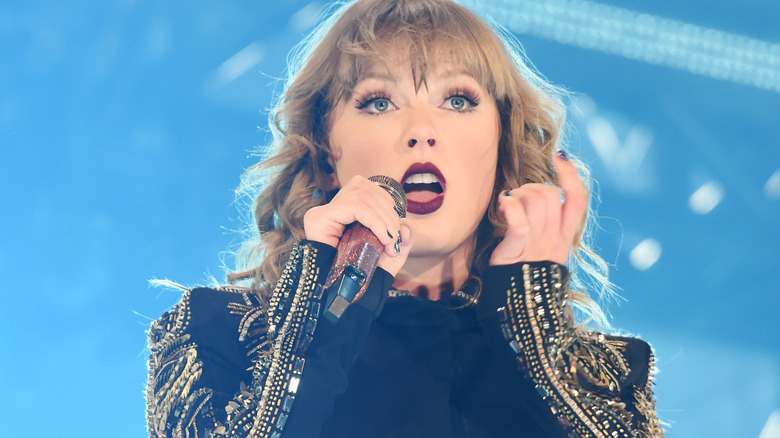 Jun Sato/tas18/Getty Images
In 2014, Taylor Swift became one of the biggest pop stars in the world. Her album "1989" topped charts and spawned multiple hit singles, including the effervescent "Style" and "Welcome to New York." Her fashion, too, evolved once more. Her hair was straighter, her clothes followed more of a cool girl aesthetic. It was clear she had left country behind, at least for now.
The most interesting part of the mid-to-late-2010s for Swift is her album conceptualization, which in turn affected her appearance. More than ever, her eras were defined by specific moods and colors. "1989" paved the way with its bubbliness, and "Reputation" followed suit with its blacks and grays. There was a dark tonal shift in her music that reflected the dark tone with which she was being spoken about in the media and by other celebrities, such as Kanye West and Kim Kardashian. Then, completing this trifecta of moods was "Lover," the all-pastel era dripping in love and sweetness. It marked a return, even if briefly, to the effervescence of "1989." This album proved to be a love letter to her boyfriend, Joe Alwyn, and it also proved to be the perfect segue between "Reputation" and the albums that followed it.
Taylor Swift proves she can do 'evermore'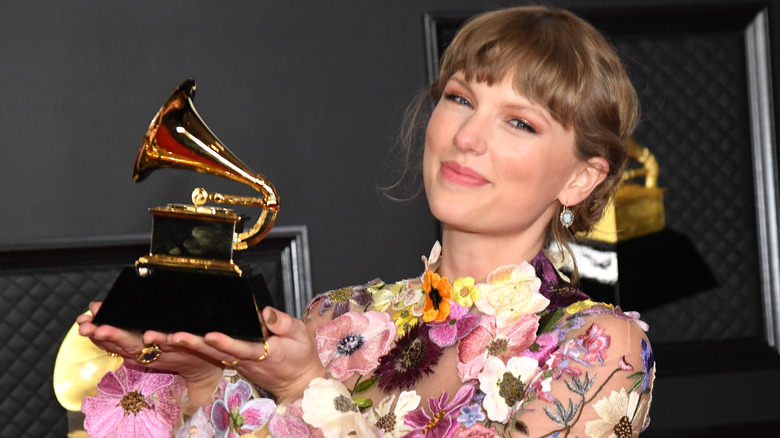 Kevin Mazur/Getty Images
In more recent times, Taylor Swift is living life as she sees fit, not listening to negativity from anyone. No longer is she only telling her own stories, but Swift has taken her storytelling to entirely new worlds, as exemplified by her two latest non-re-recorded albums, "Folklore" and "Evermore." She is ultimately collaborating with people she knows and loves to make the music she wants to make, and at the same time is re-recording her old albums to reclaim her voice. Some of her newer music, such as her song "Betty," incorporates country elements, really showing a full circle moment for Swift.
This all comes after the release of her Netflix Original documentary, "Miss Americana," in early 2020. In this film, Swift seems to say goodbye to an old Taylor in a more finite way than she did in "Look What You Made Me Do," but not in a way that excludes or rejects what she's been through. Rather, she said goodbye to the Taylor that wanted approval from everyone and simply became more comfortable than ever in her own skin. This appears to be the happiness Swift has been chasing all along, and we couldn't be any happier for her in this moment of her career.