The Unique Method Margot Robbie Uses To Get In Character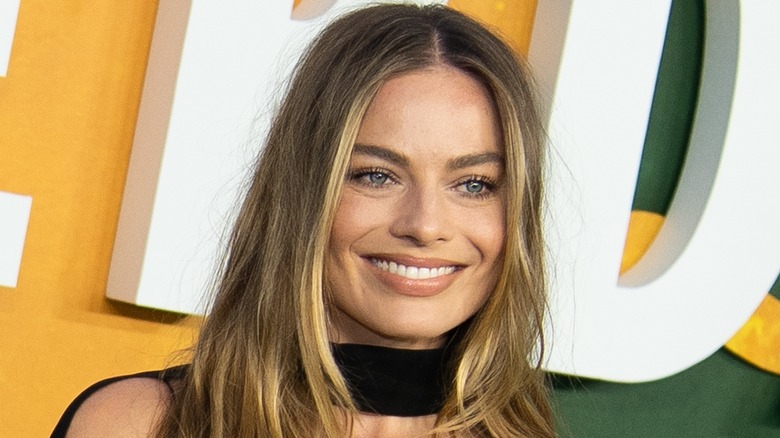 Loredana Sangiuliano/Shutterstock
If you catch Margot Robbie in a movie, you can bet she will steal the show. Her diverse portfolio includes some of the biggest names in the industry, blockbusters, indie films, and even TV shows. Like many other phenomenal actors, Robbie burst onto the scene with a few appearances on television first and she's had a stunning transformation from a small-town girl to a star. When Robbie was just 18 years old, she played a guest role in the Australian crime show, "City Homicide." 
In the same year, she also appeared in an episode of the black comedy "Review with Myles Barlow" and made her big screen debut in the indie thriller, "Vigilante." In 2011, Robbie scored her first American lead role in the period drama, "Pan Am." And, at 22, she gave a career-defining performance as Naomi in Martin Scorsese's "The Wolf of Wall Street." After that, her career took off and it has yet to show any signs of slowing down. 
She embodied Tonya Harding in "I, Tonya" and earned an Oscar nod for her impressive work. Her performance in the 2019 drama "Bombshell" brought her another Oscar nom for best supporting actress. And the first look at Robbie as Barbie in Greta Gerwig's movie turned heads. However, despite coming from a rather traditional acting background, Robbie's methods of getting into character involve a whole menagerie of animals. 
Margot Robbie draws inspiration from nature for acting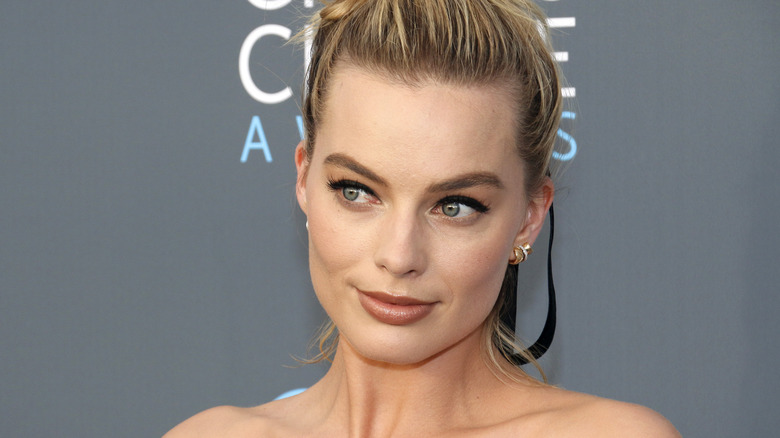 Tinseltown/Shutterstock
Margot Robbie shared her crazy but effective acting method during an episode of "The Kelly Clarkson Show." Instead of thinking of a character as a series of traits she needs to incorporate, Robbie simply thinks of them as animals instead. She first stumbled on this method while trying to get into character for the lead role in "I, Tonya," and has used it for every single role since. In the interview, she revealed the animals she'd picked to help her better understand the part: "I was a pitbull because they're very misunderstood." 
Robbie continued, "With her ice skates on, I wanted to be heavy on the feet ... I wanted the character to feel like the world was bearing down on her all the time. But then, on the ice, she's a Mustang, like a wild horse when she's ice skating. So she's two animals, really." In the 2023 period drama, "Babylon," Robbie used the technique again to bring her character, Nellie LaRoy, to life. She thought of Nellie as a honey badger and an octopus.
Although that may seem too adorable to capture Nellie's edge and ditziness, Robbie had a good reason for it. She explained, "There are actual videos of honey badgers fighting snakes. There are videos of honey badgers, which aren't huge animals, fighting lions. And they have really thick skin. [Nellie] fights anything and anyone at the drop of a hat." Given her character's innate ferocity, the honey badger fits like a glove.
The actor finds other eccentric ways into her characters too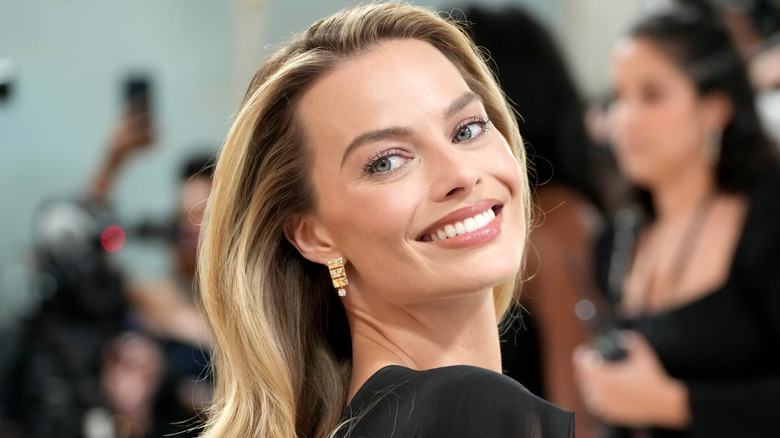 Jeff Kravitz/Getty Images
In "The Kelly Clarkson Show" interview, Margot Robbie explained how this acting method helps her honor every role she takes on, noting, "It's helpful because you do all this research, and you read all these books and watch all these films, and get all the facts about the real-life people at this time. Sometimes your head gets so clouded with statistics and facts and the history." She added, "But if you just revert back to the animal, then you can just be really, really instinctual."
Naturally, Robbie doesn't mind going the extra mile to emphasize a character's personality. During a roundtable chat with The Hollywood Reporter, she revealed that she learned pickpocketing for her role as a pick-pocketer in the 2015 crime flick, "Focus." She also said that many of her performances are born from reactions to her fellow actors. But that doesn't mean that Robbie doesn't spend a whole lot of time researching topics to help her get into a character's psyche.
The actor shared her prep routine in the interview: "I do timelines and backstories, I work with a dialect coach, a movement coach, and an acting coach. I do a lot before so I can throw it out the window when I get on set. But if I hadn't done the work before, I'd be too scared." For her work in "I, Tonya," for instance, Robbie watched countless Tonya Harding interviews and documentaries before finally meeting Harding a week before the shoot.