What Melissa McCarthy Did Before Becoming A Star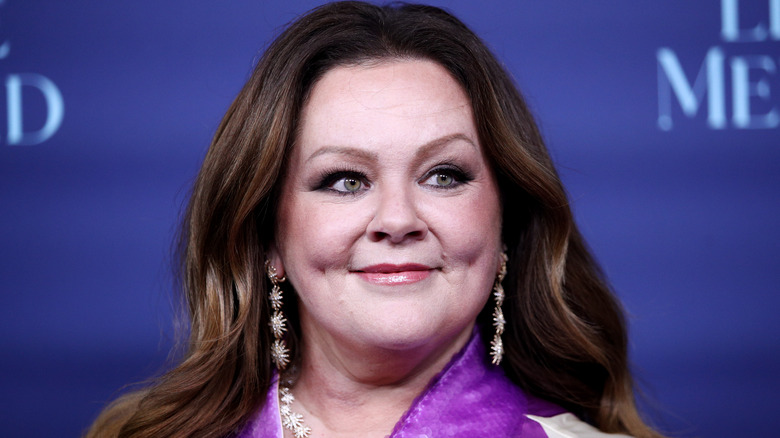 Don Arnold/Getty Images
Before she became one of the highest-earning actresses in Hollywood with a net worth in the tens of millions, Melissa McCarthy was a young, aspiring creative with dreams of leaving her corn and soybean farm on the outskirts of the Chicago area. Despite her now-prolific career in comedy, the A-list celeb's path to silver-screen stardom was not a straight line. 
McCarthy dabbled in several creative pursuits before becoming a world-class comedic actress. When she first made the trek from Small Town, U.S.A., to the Big Apple, her first stop was the Fashion Institute of Technology of New York City. However, this proved short-lived, and she quickly dropped out to pursue comedy. 
McCarthy had a natural charisma and was eager to fully commit to a joke (even if she was the butt of it), but hers was certainly not an overnight success story. In fact, McCarthy did what many of us do in the early stages of our careers: made ends meet by working a low-paying job in the service industry.
From NYC comic to LA improv artist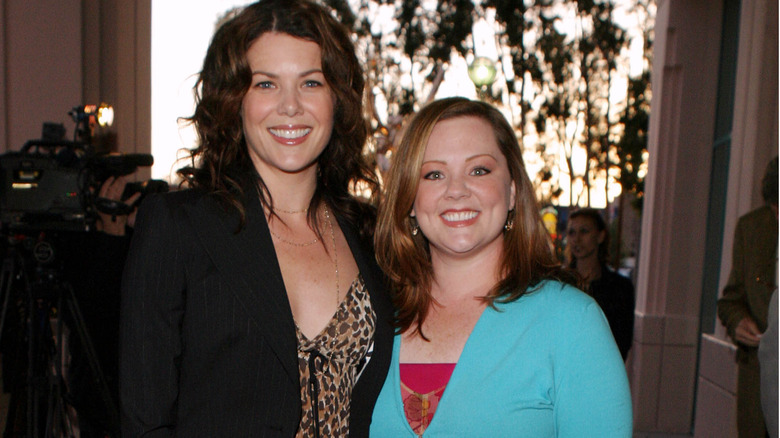 Christopher Polk/Getty Images
Melissa McCarthy described her NYC stand-up experience as short-lived and ill-prepared in a 2013 interview on "Conan."  While she performed in a number of notable clubs in the city, she was ultimately unconvinced she could make it in the field. So, she shifted course — and coasts — by moving to Los Angeles in the late '90s. 
Starting in 1997, the comedienne performed with the Groundlings, an improv and sketch comedy troupe that employed the likes of Kristen Wiig, Maya Rudolph, Will Ferrell, Jennifer Coolidge, and other comedic giants. In addition to forging lifelong connections with her colleagues that would later bring us cinematic goldmines like "Bridesmaids," McCarthy met her husband and fellow actor, Ben Falcone, while working with the troupe. 
Though it would prove invaluable to honing the improvisational skills we know and love today, McCarthy couldn't depend on her work with the Groundlings to pay her bills. McCarthy said in her 2013 "Conan" interview that she had to turn to odd jobs at the YMCA and Starbucks (per E! News).
A starstruck latte artist and star-to-be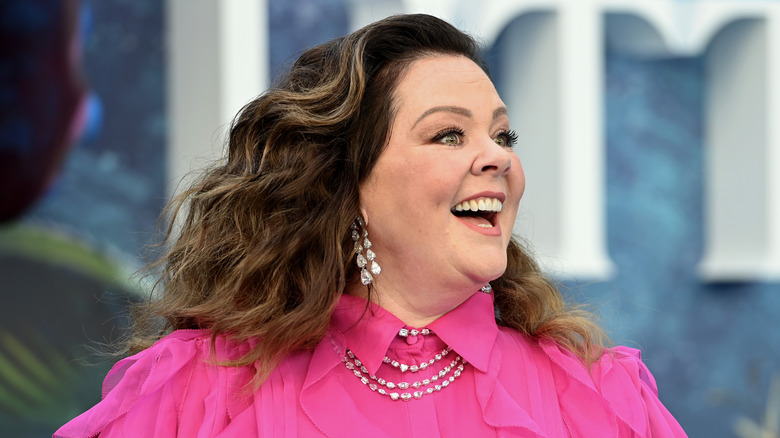 Kate Green/Getty Images
Melissa McCarthy, now a global icon in her own right, recalled serving coffee to the late comedy legend Chris Farley. "I was so excited because he loomed pretty largely for me," she said. "You could just tell he didn't want everybody to make a fuss, and so in my poorly executed way of, like, don't freak him out, I just kept staring at him. At one point, I got so overwhelmed because he was right there that I started crying." 
Just a few years after her starstruck Starbucks moment, McCarthy would land her first breakthrough role as Sookie St. James on "Gilmore Girls." By 2011, McCarthy cemented her place as a physical comedian (which also happened to be a specialty of Farley's) with her role as the raunchy, rowdy, and relentless Megan in "Bridesmaids." From there, her career skyrocketed, placing her as the 4th-highest-paid actress in Hollywood as of 2020, per Forbes.
Still, the Midwestern native hasn't forgotten her humble roots. In a 2018 cover story for Glamour, she recounted having less than $5 in her bank account at any given time — and how that helped her become the hard-working actress she is today. "When you spend 20 years working your butt off, you know yourself better," she said. "I think the best thing I could have done was struggle until I was 30. Twenty years of desperately trying to get a single job gets deep in your DNA."