Brendan Penny's Dream Hallmark Co-Stars May Surprise You
Rachel Luna/Getty Images
Hallmark darling Brendan Penny got his start with small roles in shows like "Supernatural" and "Whistler." His first Hallmark film was "Along Came a Nanny" and he has not looked back since. On a network known for its Christmas movies, Penny has become a year-round staple for Hallmark Media. Across these projects, Penny has worked with multiple past and present Hallmark favorites like Rachel Leigh Cook from "He's All That" and Jessica Lowndes from "90210." Penny has more films to come and recently opened up about these leading ladies who he would love to work with in the future.
When speaking with Just Jared, Brendan Penny named Autumn Reeser as someone he would love to work with someday. "I've heard amazing things," he stated. Reeser's roles with Hallmark are nearing two dozen, as are Penny's, but they have somehow yet to cross paths. Reeser is part of the "Wedding Veil" films on Hallmark, of which there are six. Penny also named Merritt Patterson from "A Royal Winter" and "Christmas at the Palace" as a dream leading lady. They once came close to working together, but scheduling did not work out.
Brendan Penny has been in both Hallmark films and TV shows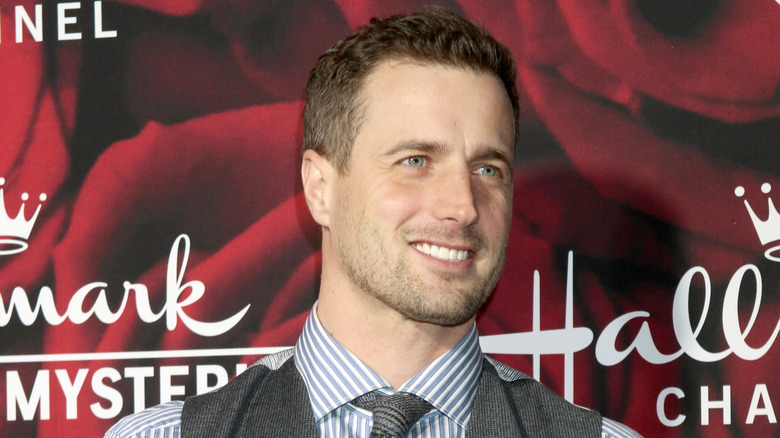 Kathy Hutchins/Shutterstock
Aside from "Along Came a Nanny," Brendan Penny's Hallmark resume includes "Easter Under Wraps," "Autumn in the Vineyard," and its sequel "Summer in the Vineyard." Penny also lent his talents to one of Hallmark's popular television series as well. He was a regular on the network's long-running series "Chesapeake Shores," which is based on the book series from Sherryl Woods. It premiered its sixth and final season in 2022.
"Chesapeake Shores" also starred Emilie Ullerup. Though Penny worked with Ullerup on the show, he would love to take on another project with her. "I don't know if that would ever happen because I think people would find it weird, because we were brother and sister on "Chesapeake Shores," but she's so talented and such a lovely human that I would love to work with her again," he gushed to Just Jared. 
Brendan Penny adores Emilie Ullerup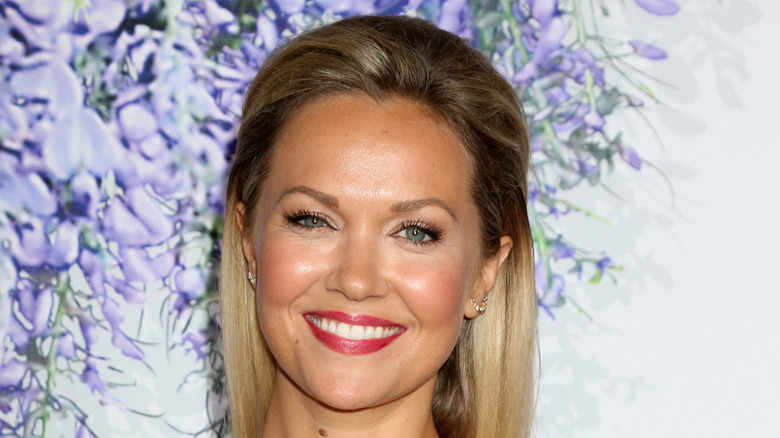 Kathy Hutchins/Shutterstock
Brendan Penny addressed his friendship with Emilie Ullerup with Express, stating, "I absolutely adore Emilie Ullerup." However, Penny has remained friends with quite a few other "Chesapeake Shores" co-stars. He keeps in touch with Jessica Sipos, Carlo Marks, and Rob Buckley as well."[When] you do six seasons of a TV show you become close and there are some absolutely amazing people," he explained.
These co-stars are part of why Penny loves working with Hallmark. "I'll do Hallmark movies for the rest of my life if they let me. It's always some of the nicest people you could ever meet. Everybody is there to have a good time and do a good job and to make something that makes people feel good." Penny enjoys interacting with Hallmark's dedicated fanbase and receiving their feedback as well. "It's nice to hear people are enjoying what we're doing. If they don't like it, that's OK too," he stated to TV Goodness. "There's plenty of stuff out there."