Tom Sandoval Announced His Sobriety Journey Shortly After Scandoval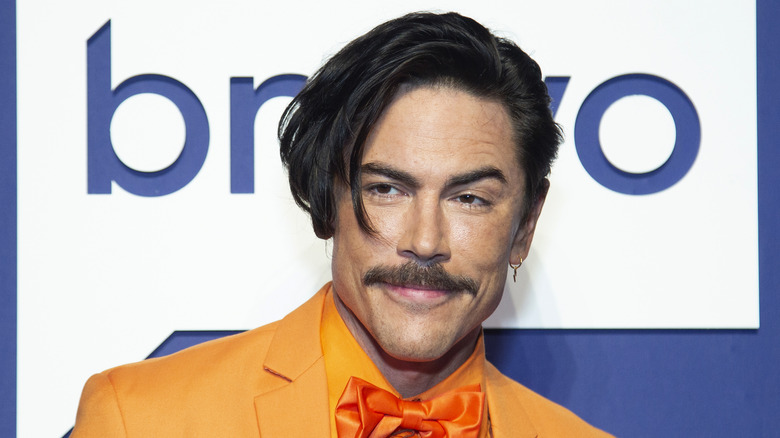 Santiago Felipe/Getty Images
"Vanderpump Rules" star Tom Sandoval has been at the center of some serious controversy in recent weeks. The restaurateur and musician recently confessed that he'd been having an affair with co-star Raquel Leviss. Though cast members hooking up is not uncommon, Sandoval just so happened to have been in a nine-year relationship with fellow VPR beauty Ariana Madix at the time he began seeing Leviss. The drama, now known as "Scandoval" has affected nearly every player on the hit Bravo series, with many expressing their support for Madix and slamming Sandoval and Leviss for their backstabbing ways.
Leviss issued a public apology to Madix via Instagram, where she admitted that she would be getting mental health assistance to work on rectifying her "unhealthy behavioral cycle." In a separate post, she shared that she still had love for Sandoval, but her self-growth needed to come first. He has also acknowledged that he'd had some healing to do and the first step seems to be getting sober. It's unclear what role alcohol played in his affair with Leviss. However, now one month clean, per Page Six, it appears things are headed in the right direction.
Tom Sandoval's band is having trouble selling tickets since Scandoval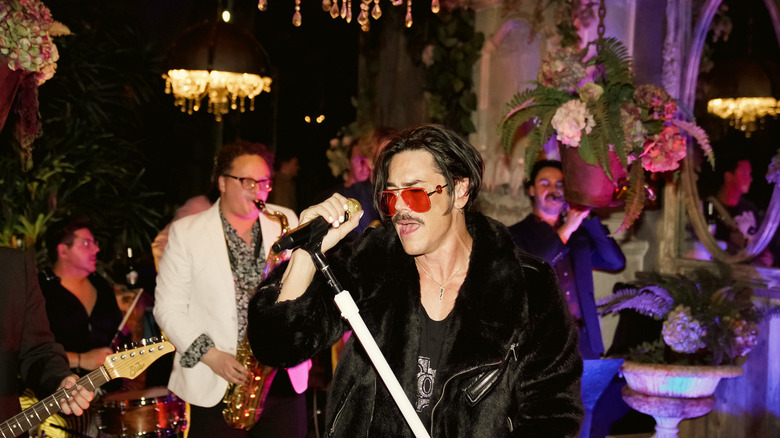 Andrew J Cunningham/Getty Images
Following "Scandoval," Tom Sandoval's band took a major hit. The touring performers known as Tom Sandoval & The Most Extras, have experienced issues selling tickets, which could be attributed to the jaw-dropping cheating disaster between him and VPR co-star Raquel Levis, according to Page Six. Things got so dire with their fan attendance during concerts that The Most Extras recently offered a 2-for-1 ticket deal. Such a promotion is common among musicians facing public turmoil. Rapper DaBaby launched a similar campaign following his homophobic Rolling Loud rant. Though we've seen this type of PR stunt before, it doesn't appear to be working out too well for The Most Extras.
In early May, Tom Sandoval & the Most Extras performed at the Westbury Theater on Long Island, where they were met with a venue full of empty seats. This concert took place just days before fans received an email about buy one, get one free entry passes, with ticket prices ranging from $42 to $70. Unfortunately, they were not pressed to see Sandoval, who continues to catch heat for betraying Ariana Madix in such a brazen fashion.
Tom Sandoval's apology to ex Ariana Madix hinted at possible struggles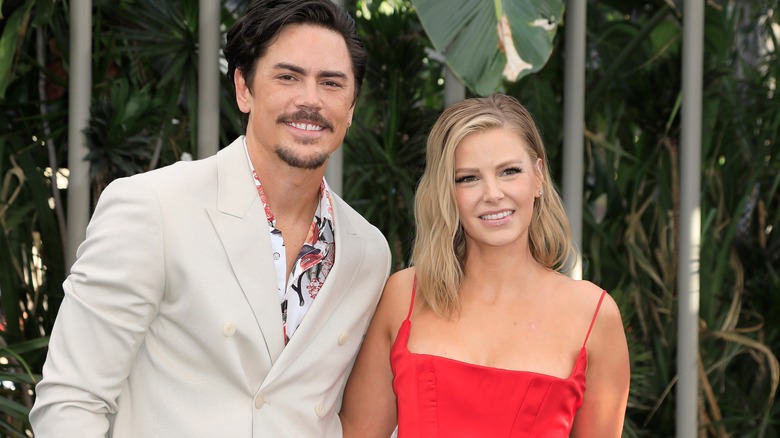 Joe Seer/Shutterstock
"Vanderpump Rules" bar owner Tom Sandoval has not publicly come out and admitted to having a serious drinking problem. However, in his apology to former partner of nine years, Ariana Madix, the 40-year-old hinted at some past struggles that may have contributed to his infidelity fallout.
"I acted in a way that clashes with who and how I want to be. I will continue to reflect and work on myself. I have work to do. I always have, and I always will," Sandoval wrote towards the end of his lengthy IG post addressed to Madix. Without naming what "work" he has to do, this could definitely be an indicator that alcohol has been an issue for him in the past. His sobriety announcement comes just two months after "Scandoval" was unveiled.
The future of the TOM TOM Restaurant & Bar co-founder and Leviss remains to be seen. However, it is refreshing to see both of them take accountability and do some much-needed reflection. Eliminating liquor from the equation doesn't sound like a bad idea.