The Truth About Tom Sandoval And Ariana Madix's Relationship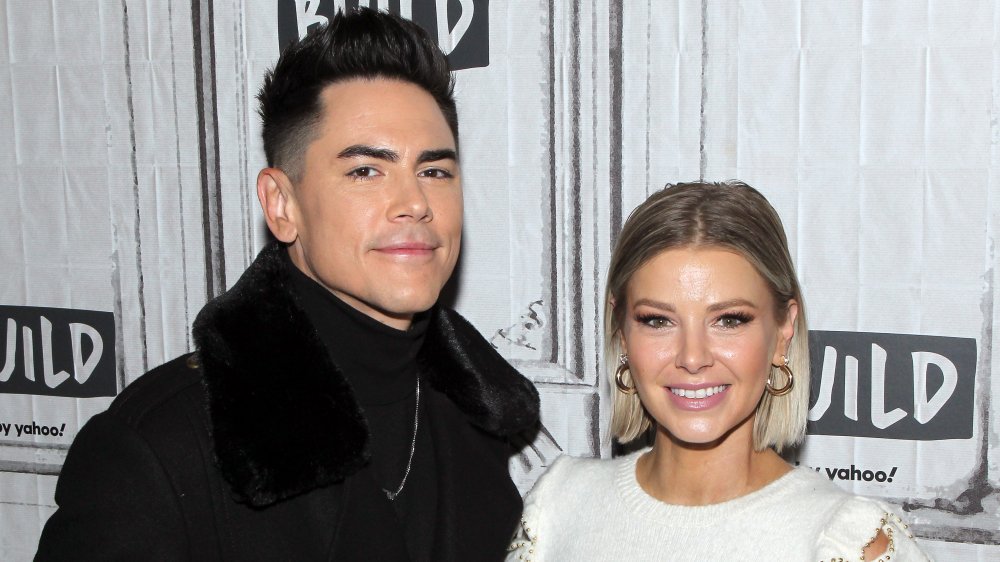 Jim Spellman/Getty Images
Vanderpump Rules fans know them as one of the hallmark couples of the show. It makes sense; Tom Sandoval and Ariana Madix's six-year dalliance shows that strong relationships can withstand anything — including the trials of reality TV. 
During the most recent season of Bravo's hit series, the pair opened up about some of the struggles they were going through as a couple. Madix shared about her sexuality, explaining that she was bisexual, and talked through her struggles with depression. After she came out, Sandoval explained that her experience made them stronger than ever. He told Us Weekly, "I think that the more you're open and honest about who you are, I feel like it just makes you stronger in the end," he said. "It's something I've known."
Die-hard VPR fans will remember the dramatic start to their relationship, when Sandoval revealed that he made out with Madix while he was still dating co-star, Kristen Doute (via Insider). Soon after, the couple were dating and the following seasons showed the intense back and forth between the new couple and Sandoval's ex.
The couple even wrote a book together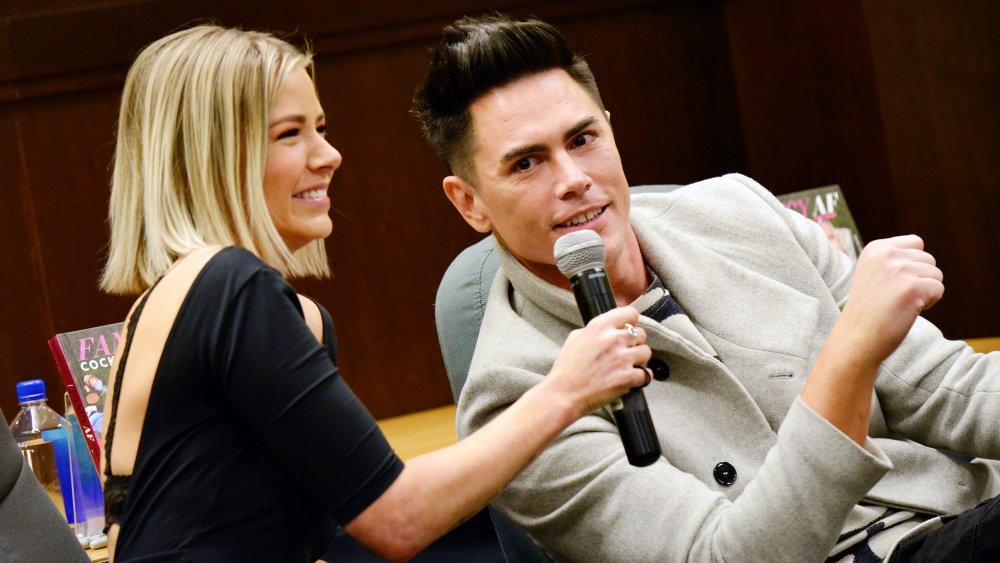 Chelsea Guglielmino/Getty Images
Through friendship issues, work drama and more, Madix and Sandoval have shown time and time again that they're in their relationship for the long-haul. Season five of VPR showed the pair getting into a fight over Madix's idea for writing a cocktail book, with Sandoval growing frustrated about his secondary involvement, as noted by BravoTV. Eventually, they settled their disagreement and wrote the book together. Late last year, their book, Fancy AF Cocktails: Drink Recipes from a Couple of Professional Drinkers, hit shelves, featuring drink recipes and even behind-the-scenes info from Vanderpump Rules. 
In 2018, Madix revealed that she had been diagnosed with skin cancer a year earlier and had undergone a surgery to remove a mole. BravoTV reports that she now stays "on top of everything" with six-month checkups. 
Despite their six-year relationship, she has been quite vocal about her desire not to marry and have children. While Sandoval has expressed his desire to possibly do both of those things, the two have no plans to marry just yet (via BravoTV). With divergent interests and a long-standing love for one another, only time will tell what's next for the Vanderpump Rules couple.