Blunt Bangs Are Trending, But How Much Maintenance Do They Need?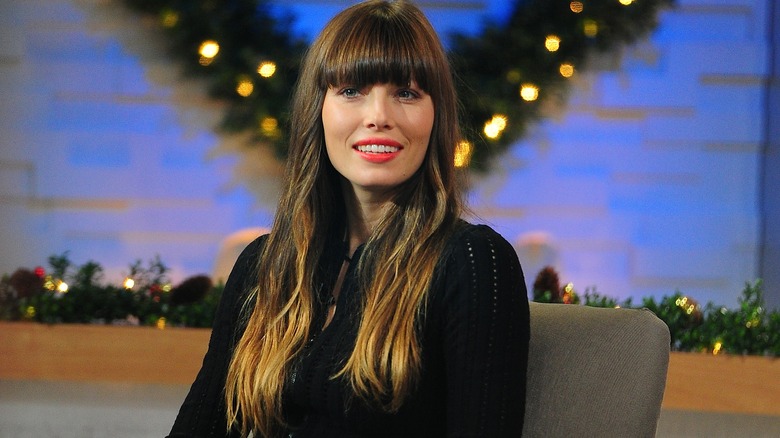 Alo Ceballos/Getty Images
When you're looking for a way to freshen up your look but don't want to do anything too drastic, bangs are the perfect in-between cut that will effortlessly transform your hair. They are a trendy hairstyle that we'll be seeing a lot more of this season, with celebrities like Kerry Washington and Jessica Biel showing us just how good this face-framing cut can look. "Many bone structures can be complemented by bangs," explained hairstylist and founder of IGK Hair Care Aaron Grenia to Allure.
Compared to other bang styles, blunt bangs have a more polished, uniform look to them. "There are no flowy or feathered ends to the bangs, and they fall straight across your forehead. Other bangs, such as curtain bangs or layered bangs, have more movement in them," Andrew Fitzsimons, celebrity hairstylist and founder of Andrew Fitzsimons Haircare, tells InStyle. However, if you're thinking about getting bangs, it's best to know if they suit your lifestyle first.
While blunt bangs are a stylish way to elevate your hairstyle, you've probably heard they're high-maintenance and may not be suited for someone who isn't committed to maintaining them. 
Blunt bangs require more time and effort to maintain than other bang styles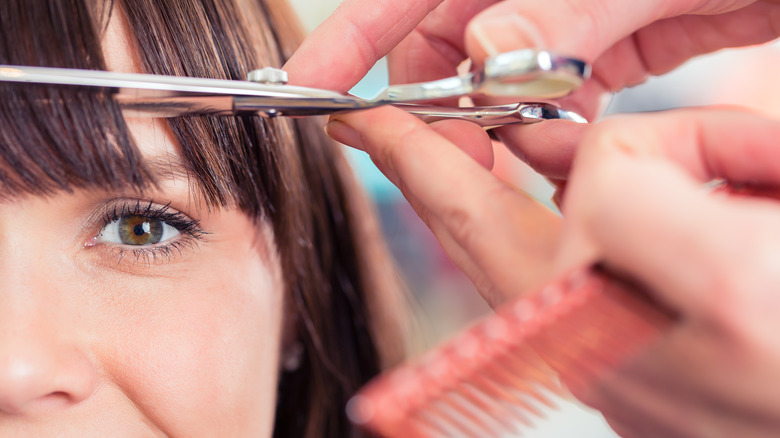 Kzenon/Getty Images
If you love a low-maintenance look, blunt bangs may not be the right bangs for you. They are one of the highest maintenance bangs and require more time and effort to keep them looking polished. So, before you commit to getting blunt bangs, think about how much time you're going to spend on them.
Not only do they have to be styled each morning, but blunt bangs also need to be trimmed regularly to maintain them. Per Aveda Institutes, you should trim your bangs every two to three weeks to keep them looking fresh. Luckily, some hairstylists will offer bang trims as a complimentary service, so you don't have to DIY them at home and risk a hair disaster. "I would prefer for them to come in to me. Because next thing you know, you do it yourself and half of your hair is included in your bang," added Joseph Maine, a senior stylist at Serge Normant, via Self.
How to style blunt bangs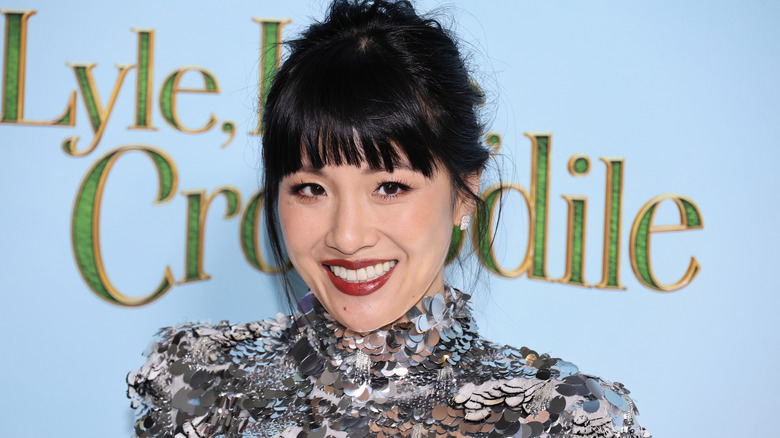 Theo Wargo/Getty Images
While maintaining blunt bangs may sound intimidating, styling them doesn't have to be. When you wash your hair, start by putting a styling cream that's also a heat protectant on your bangs. This will make them easier to style, protect them from heat styling tools, and hold them in place once styled. We recommend trying the JVN Complete Blowout Styling Milk via Sephora for a smooth, lightweight finish that's frizz-free. Then, blow-dry your bangs with a round brush while they're still damp. This will keep them from getting frizzy and give you a voluminous and tidy shape to work with. With that said, make sure the blow dryer is facing the top of your bangs rather than underneath them. 
Once dry, seal your look with hairspray to hold your bangs in place. For this, we recommend the Color Wow Cult Favorite Firm + Flexible Hairspray, also found at Sephora, to give your hair a UV-protected shine and long-lasting hold.