Why Liz Cheney Dropped Out Of Her First Big Senate Race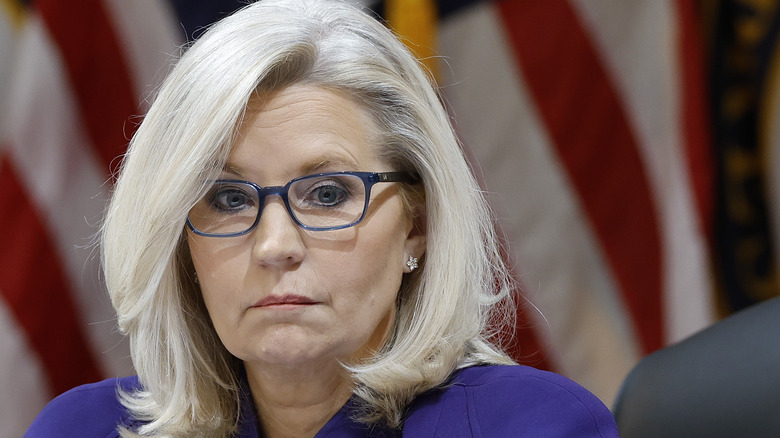 Anna Moneymaker/Getty Images
Liz Cheney is the daughter of former Vice President Dick Cheney. She seemingly inherited her father's interest in politics, once serving as one of the most revered Republicans in the House of Representatives. She won her first election in 2016 and soared to become the third most powerful GOP member of the House. However, Cheney has faced obstacles to get to where she is today. Her success within the legislative branch seemed to wain with her mounting opposition to former President Donald Trump and the insurrection at the Capitol on January 6, 2021. She served as vice chair for the House committee that investigated the insurrection but received backlash for her criticism against Trump, eventually losing her seat in the House of Representatives. But this is not the first time that Cheney has faced adversity within the realm of politics. In her first election bid on the national stage, she had to stop her campaign early. We'll take you back in time to see how her first big congressional race played out.
'Serious health issues' in Cheney's family force her to stop Senate campaign in 2014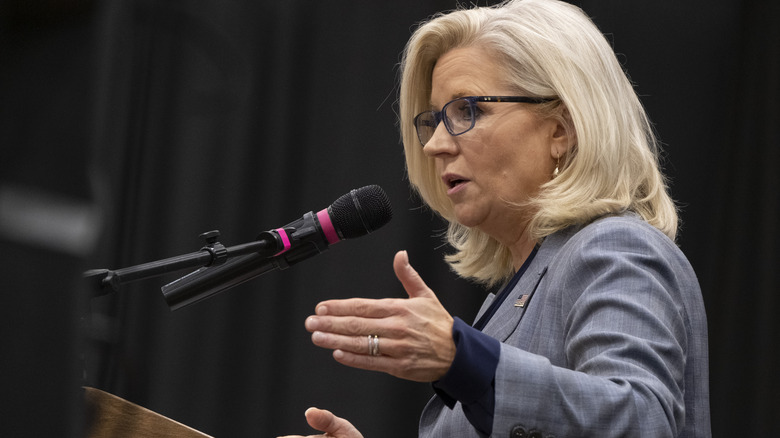 Bloomberg/Getty Images
Liz Cheney first hoped to serve as a senator for the state of Wyoming a decade ago. She launched her initial bid for Senate in 2013, and at the time said she would try to stop former President Barack Obama's environmental and agricultural policies from going into action. "We can stop President Obama's policies, including those that are hurting Wyoming most," said Cheney (via ABC News). "We can roll back the power of the federal government, we can lower taxes, we can stop the infringement of the EPA and other federal agencies on Wyoming's agriculture and energy producers."
However, her campaign was cut short when she abruptly announced that she would discontinue her run in January 2014. Citing "serious health issues" within her family, Cheney took a break from the campaign trail. My children and their futures were the motivation for our campaign and their health and well-being will always be my overriding priority," said Cheney in the statement (per Politico). Though her run for Senate was anti-climatic, she won her first major congressional race two years later, earning a seat in the House of Representatives.
A decade later, questions remain about Liz Cheney's future in politics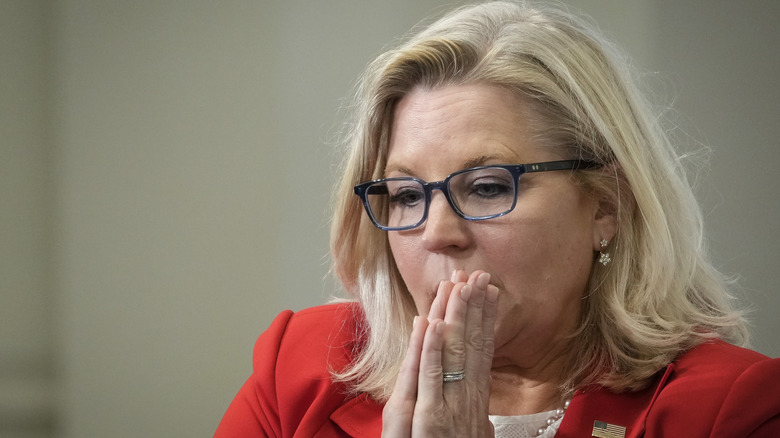 Drew Angerer/Getty Images
Liz Cheney brushed off the disappointment of her initial Senate run and made headway in Washington, D.C. as Wyoming's only representative in the House in 2016. But a long career in politics is never promised. Her involvement in the House committee that investigated the Capitol insurrection damaged her brand among some of her Republican constituents. In 2022, Cheney lost her primary election; yet, she did not back down from her criticisms against former President Donald Trump. "Our nation is barreling once again toward crisis, lawlessness, and violence," Cheney said (per NPR). "No American should support election deniers for any position of genuine responsibility."
Some wonder whether Cheney has aspirations within the executive branch, with rumors circulating about her prospects as a presidential candidate, per The Guardian. However, she has not announced any intentions to run so far. We will see what is next for the Wyoming politician.