Hollywood A-Listers Speak Up About Liz Cheney's Defeat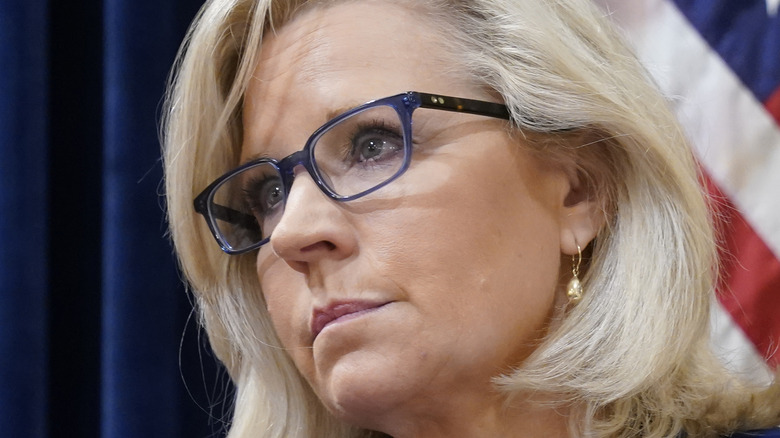 Pool/Getty Images
As the daughter of a former vice president, Representative Liz Cheney has spent her life holding herself and her political party to a high standard. According to her biography, she first served as Wyoming's only voice in the House of Representatives in 2016 and was reelected with a large majority in 2019. Cheney is a proud Republican but has spoken out against her own party numerous times since the Capitol riot on January 6 in an attempt to keep her political peers accountable for their actions — including former President Donald Trump.
She was one of the few Republicans who voted to impeach Trump, which many speculate is the reason she lost her reelection to Harriet Hageman — a known Trump supporter (Via The New York Times). According to CNN, her continued critique of the former president, including her refusal to believe Trump's claims about election fraud, caused Wyoming voters to vote in a different direction, a direction that supported Trump.
Fans and critics alike have had lots to say about Cheney's defeat in Wyoming, taking to Twitter to celebrate her loss or show support for her continuing her political career.
Critics spoke up from both sides of the aisle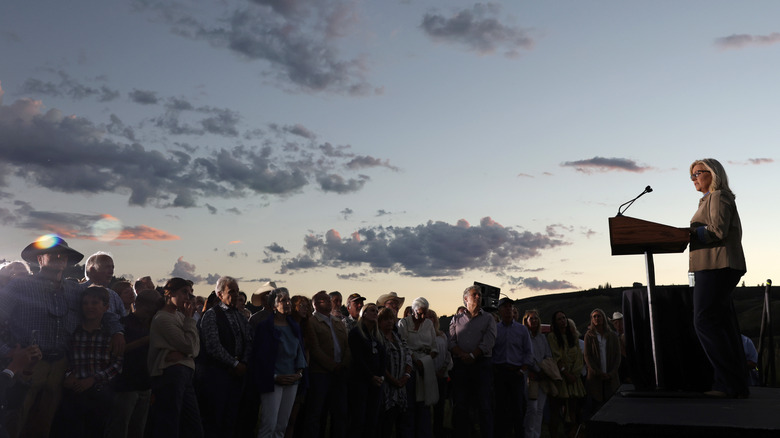 Alex Wong/Getty Images
Politics are everywhere nowadays, even in Hollywood. Celebrities have recently used their platform to speak up about important issues and to raise their voices against policies and politicians that don't align with their ideals. When it comes to Liz Cheney's Wyoming primary loss, A-Listers had a lot to say, and their reactions were seriously divided.
Some have come out in support of Cheney, encouraging her to run for president against Donald Trump in 2024. Actress Bette Midler tweeted a quote from her succession speech, with the caption, "Run, Liz, Run!" Journalist Geraldo Rivera took to Twitter to call Cheney a "truth-telling hero" and criticized Trump's firm grip on the GOP.
Others were not phased by Cheney's presidential campaign buzz. Singer-songwriter Stevie Van Zandt tweeted that Cheney running for president would split voters and "[neutralize] the Forward Party damage to the Dems." Some more right-leaning celebrities like actor ​​Kevin Sorbo tweeted at Cheney and former Texas representative Beto O'Rourke to "team up in 2024 so they can lose together and save voters the time." Unsurprisingly, Donald Trump Jr. made a comment about Liz Cheney's unlikely chance of winning a presidential election, while Bill O'Reilly anticipated her career shifting to "CNN contributor" (Via Wonderwall).
While Cheney has dropped some interesting hints about her political plans, her next career move is still unknown.